Are Ellen Pompeo And Sandra Oh From Grey's Anatomy Friends In Real Life?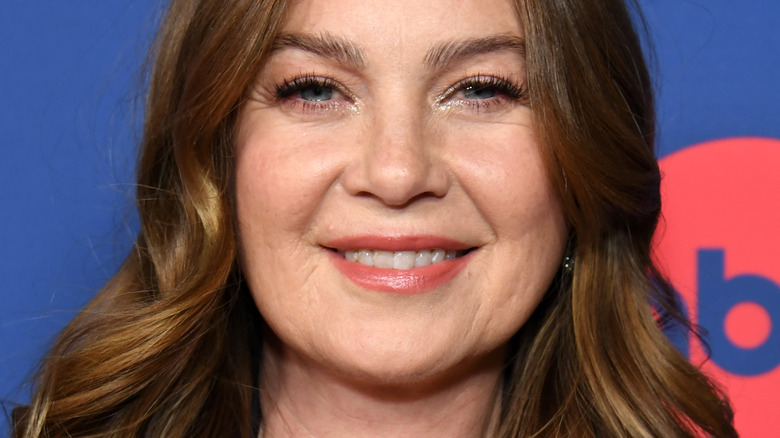 Jon Kopaloff/Getty Images
Whenever there is an onscreen friendship as deep and believable as it is with Meredith Grey and Cristina Yang on "Grey's Anatomy," fans always want to know if the actors are that close when the cameras are turned off. 
Sandra Oh worked with Ellen Pompeo on "Grey's Anatomy" for 10 seasons and over 200 episodes — the two conquered it all together, from tragic surgeries to several different crises at the hospital, to the standard sort of relationship drama that's always occurring at the show's hospital. The period in which both of them worked together is often highlighted as the best era of "Grey's Anatomy" — producing some of the top-rated episodes (per IMDb), several of which focused intently on the relationship between Meredith and Cristina. And while some seasons of "Grey's Anatomy" were better or worse than others, viewers always knew they could depend on this particular friendship to be one that held them through both good times and bad.
Both of their characters are fan favorites (even if Meredith sometimes goes too far, to say the least), and the chemistry they had was so believable that it's hard not to assume that this friendship is just as real off the set. Here's the truth.
Yes, Sandra Oh and Ellen Pompeo are great friends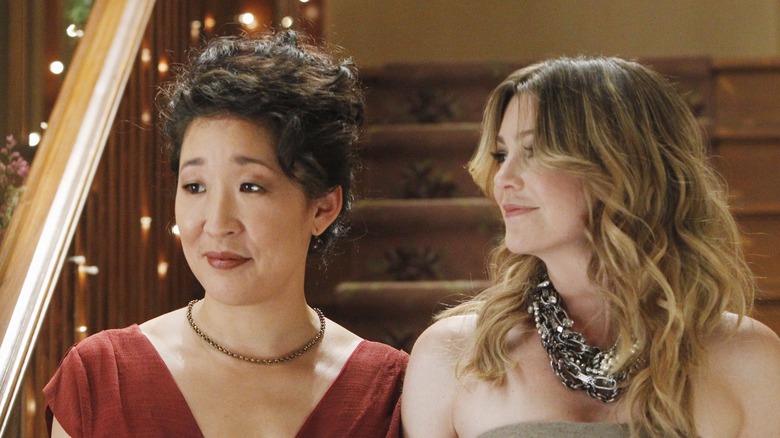 Mark H. Preston/Getty Images
Don't worry, Cristina Yang and Meredeith Grey's friendship doesn't end when they leave the set — Sandra Oh and Ellen Pompeo are still good friends and big fans of one another. The two have always supported and rooted for one another from their days on the set of "Grey's Anatomy," to even the years afterward, when Oh left to pursue her own show. "Selfishly I would love to see Sandra Oh come back to 'Grey's,'" Pompeo admitted to TV Line. "But I also love 'Killing Eve' so much, and I love seeing her have so many of these incredible moments. So, as much as I love Sandra, I'd rather see her shine out on her own. I enjoy that more. That's more gratifying to me."
Pompeo also showed her support for Oh on Twitter, after she won an award for her show "Killing Eve." In Pompeo's words, "Her skill is hard to put into words but man these accolades are sooo deserved. Absolutely thrilled for this talented woman."
Oh, for her part, was really broken up about leaving "Grey's Anatomy." In one interview with The Hollywood Reporter, she confessed how hard it was to leave her old friend behind when the final show wrapped, "It was deeply emotional. It was the last scene that Ellen and I shot. I can't speak for how it was for her to shoot that, but at the very end, I remember feeling for our chests embracing. I'm holding her and I can hear that she's tearing up. I was holding her and it felt like we were one body."
So, while you might not see them out and about together on a regular basis, you can sleep soundly knowing that they did, and still do, care about one another.