Lorne Michaels Promises This Part Of SNL Will Remain Untouched In Season 48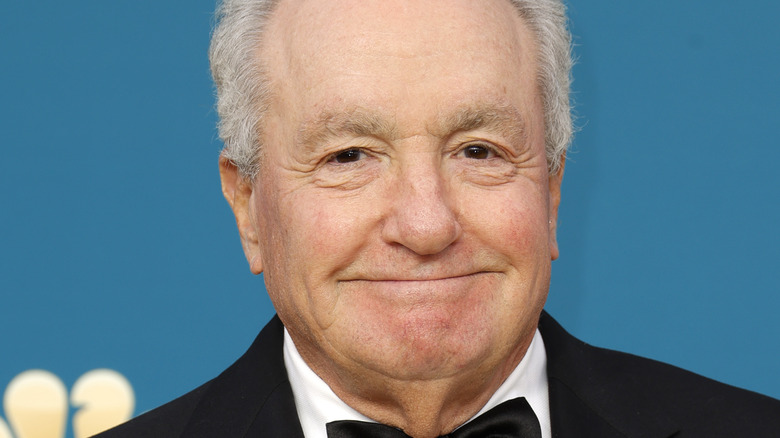 Frazer Harrison/Getty Images
As "Saturday Night Live" prepares to launch its 48th season, there have been big shake-ups at the iconic sketch comedy variety show. All told, eight cast members have left "SNL," which has become known as a comedy kingmaker for those who grace its stages. Familiar faces including Aidy Bryant and Chris Redd have departed, joined by Melissa Villaseñor, Alex Moffat, and Aristotle Athari. With his celebrity status reaching new peaks, Pete Davidson has also stepped away from "SNL." And perhaps most notably, Kate McKinnon bid a tearful farewell to her castmates after a full decade at 30 Rockefeller Plaza.
While new performers Marcello Hernández, Molly Kearney, Michael Longfellow, and Devon Walker are coming onboard for Season 48, that will still leave the show with a four-person deficit. But creator and current showrunner Lorne Michaels, who has become culturally synonymous with the late-night comedy show, is adamant that the future is bright, telling The New York Times, "This is a year of reinvention. And change is exhilarating."
But despite that supposed atmosphere of new blood and new ideas, Michaels promises that one staple element of "Saturday Night Live" will not be altered for Season 48.
Weekend Update won't change ahead of midterms, Michaels says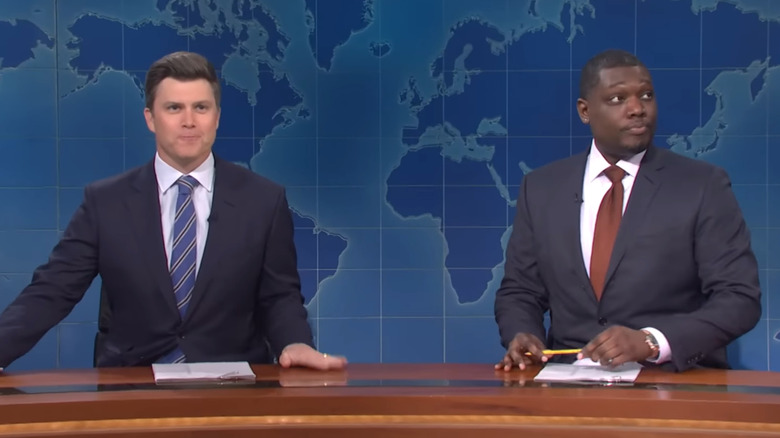 Saturday Night Live/YouTube
Despite the major shakeups to the cast of "Saturday Night Live," showrunner Lorne Michaels told the New York Times that the show's beloved parody news desk segment, "Weekend Update," will remain untouched, with longtime anchors Colin Jost and Michael Che remaining behind the desk for Season 48. In part, that's because Michaels doesn't want to mess with the formula for "Weekend Update" ahead of the 2022 American midterm elections this November. "Particularly, coming into a midterm election, I just need that part to be as solid as it is," he said.
"Weekend Update" has had many hosts of varying quality over the years, but Jost and Che remain its longest stalwarts. Jost took over as head writer and "Weekend Update" correspondent for "SNL" at the end of Season 39 in March 2014 and was joined at the news desk by Che at the start of Season 40 in September of that year. They have hosted the segment together since then, earning Jost the record for most "Weekend Update" segments hosted in the show's history, with Che a close second. Che briefly planned to leave "Weekend Update," but ultimately announced on The Bill Simmons Podcast in May that he'd decided to stay on board.
Fans who've enjoyed the comedic dynamic of Jost and Che can rest assured that the "Weekend Update" segment will remain a familiar rock in the changing stream of "SNL" — at least for now.