Melissa McCarthy's 7 Best And 7 Worst Movies Ranked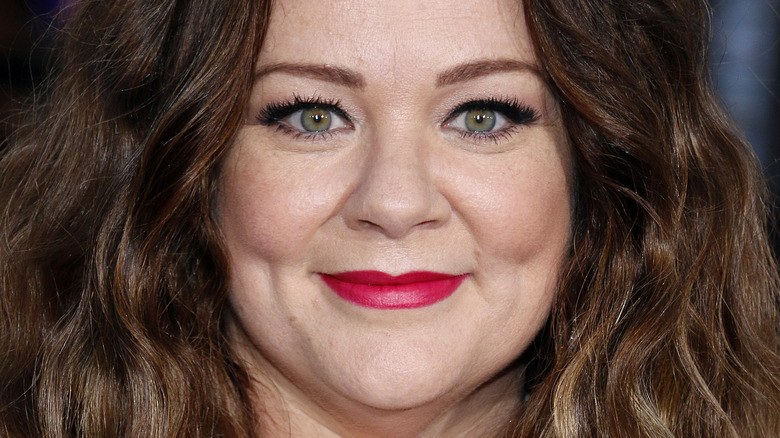 Tinseltown/Shutterstock
You're probably familiar with the work of Melissa McCarthy, whether you've seen her starring in blockbuster film franchises or stealing the show as a hilarious character actor. McCarthy started out as a standup and improv comedian with The Groundlings in Los Angeles, and she has gone on to become a household name, thanks to her many iconic performances on both television and in feature films.
Melissa McCarthy has built an impressive career by being a hilarious comedian in a variety of different settings, and she has several critically acclaimed roles under her belt. Her performances have earned her multiple accolades, including an Emmy for "Mike and Molly" and Academy Award nominations for both "Bridesmaids" and "Can You Ever Forgive Me?" 
McCarthy has even managed to land a spot on Time's list of 100 most influential people in the world back in 2016, as well as the #22 spot on The New York Times 2020 list of 25 Greatest Actors of the 21st Century. It seems pretty clear that Melissa McCarthy has become one of the most unique and highly-celebrated comedians working today.
However, no actor is spared their fair share of stinkers throughout their career, and Melissa McCarthy is no exception. She has had equal amounts of critically acclaimed hits as she has box office bombs, and that's okay. 
Best: Can You Ever Forgive Me?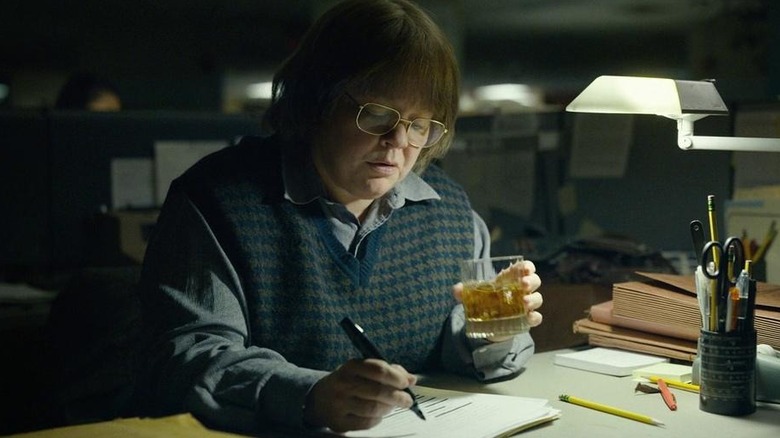 Fox Searchlight
The 2018 biopic "Can You Ever Forgive Me?" stars Melissa McCarthy as the infamous writer Lee Israel. The story focuses on the exploits of a struggling writer who, after enduring career failure and writer's block, resorts to drafting fake letters from long-dead celebrities in order to sell them as real relics. The grift proves to be fruitful as she gains notoriety for her products. However, criminal action is ultimately taken against her, which is exactly what happened to the real-life Israel.
As the highest-scoring film in McCarthy's filmography, "Can You Ever Forgive Me?" proved to audiences around the world that Melissa McCarthy was more than just the hilarious comedic performer that she became famous for. This movie premiered at the Telluride Film Festival in Colorado and has since become a success with critics who raved about the story, characters, and performances. 
One such review by Mark Kermode emphasized the brilliant casting of McCarthy in this role. McCarthy was even nominated for an Academy Award for Best Actress that year, and although she lost to Oliva Coleman for her performance as Queen Ann in "The Favourite," McCarthy's performance in this movie has redefined what she's capable of on the big screen.
Worst: Identity Thief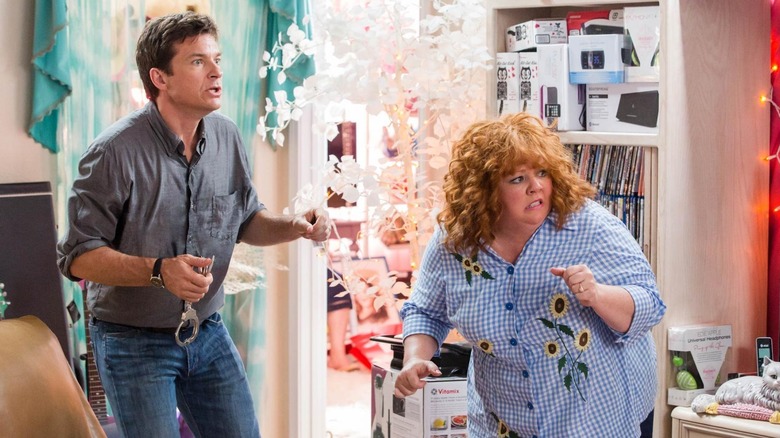 Universal
On the other end of the spectrum is the 2013 film "Identity Thief" starring Melissa McCarthy and Jason Bateman. This road comedy is directed by Seth Gordon, and it is centered around a man named Sandy (played by Jason Bateman) who gets his identity stolen by a con artist named Diana (played by McCarthy). 
It turns into a cross-country adventure when Sandy confronts Diana and recruits her into his plan to restore the reputation that she damaged with her wild purchases. Sadly, this simple premise was not elevated by the lukewarm performances of its leading actors, who were unable to prevent the movie from getting panned by critics.
One particularly scathing review by Roxanne Gay emphasized the lack of proper representation in Hollywood for overweight actresses in leading roles which, in the case of "Identity Thief," leads to a movie that contains racist and homophobic jokes. 
Although some of the only positive things critics had to say about the movie were directed at McCarthy's comedic chops, it still was a mostly unbearable viewing experience. Overall this movie proved to have something going for it since it actually did fairly well at the box office despite nearly universal critical disdain.
Best: Spy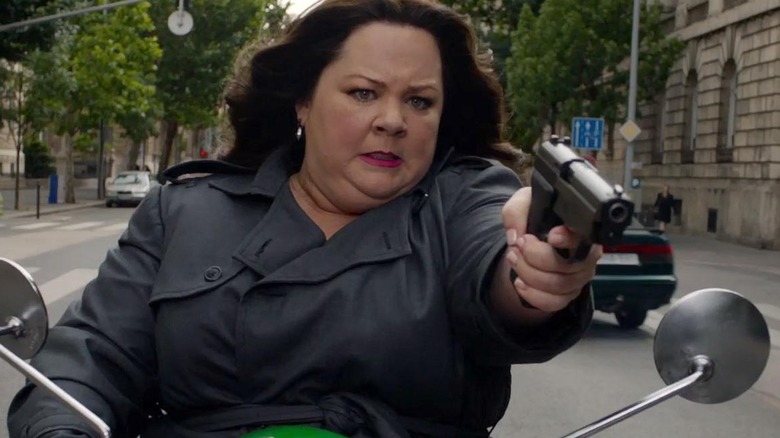 Fox
"Spy" is a departure from most of Melissa McCarthy's other films. The film is an action comedy flick written and directed by longtime collaborator Paul Feig. 
The film stars McCarthy as a cubicle-working CIA employee who is forced into fieldwork due to the identities of other top agents being compromised. "Spy" features other talented A-list actors such as Rose Byrne, Jason Statham, and Jude Law as various spies working with (and against) the often underestimated character of Susan Cooper.
"Spy" was a critical and commercial success. This film is McCarthy at her comedic best, and it's highly popular among audiences too. The movie was quite popular, and it continues to be recognized as one of Melissa McCarthy's most hilarious roles to date. The movie has a refreshing take on comedy, and McCarthy really brings her character to life.  
"Spy" is consistently mentioned as one of McCarthy's best movies, thanks to the hilarious premise and dynamite cast.
Worst: The Hangover Part III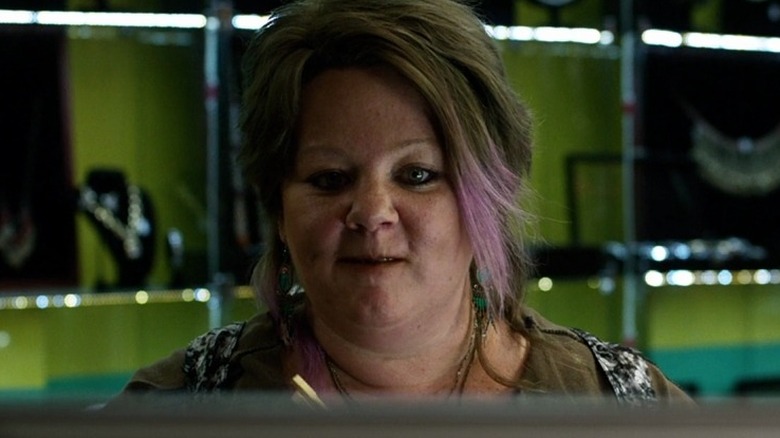 Warner Bros
"The Hangover" trilogy was one of the biggest comedy franchises of the 2010s. It made household names out of Bradley Cooper, Ed Helms, and Zach Galifianakis, who had leading roles in all three films. What you may not remember, however, is that Melissa McCarthy had a prominent role in "The Hangover Part III" as a pawn shop worker named Cassie. 
Her character serves as a counterpart to Galifianakis' character Alan, who has gone off the rails. Interestingly enough, the two actually end up  getting married by the end of the story. The movie follows the three main characters as they return to Las Vegas for shenanigans. Unfortunately, McCarthy's small role in "The Hangover Part III" wasn't able to save the film. 
This is definitely the most deeply unpopular film in the franchise. While Melissa McCarthy's performance isn't necessarily bad, the entire film is just disappointing. You may have wondered why they didn't make any "Hangover" movies after the third one, and now you know why.
Best: Bridesmaids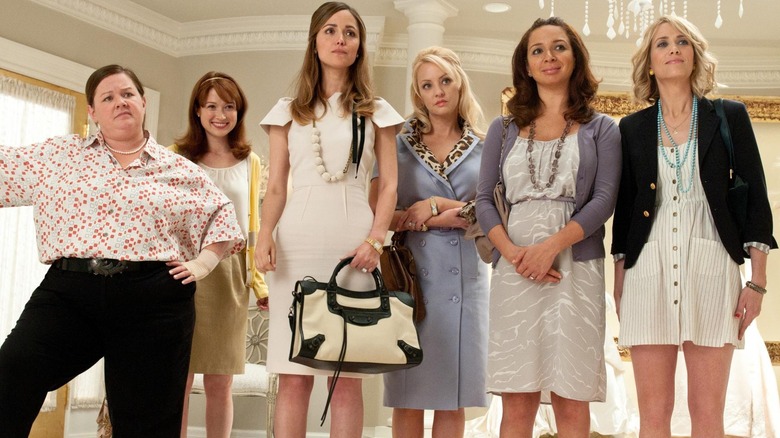 Universal
One of the best known Melissa McCarthy movies has to be "Bridesmaids," directed by Paul Feig and starring McCarthy, Kristen Wiig, Maya Rudolph, Rose Byrne, and Ellie Kemper. The film follows a group of bridesmaids getting into all kinds of mischief preceding an upcoming wedding. McCarthy plays the role of Megan Price, the sister of the husband-to-be, who is known for being lovably loud-mouthed and hilariously crass. 
Megan tends to be the butt of many jokes of the film's funniest jokes, which is why "Bridesmaids" really put McCarthy on the map. Additionally, Megan and the other Bridesmaids characters are highly relatable, which further enhances the appeal of this movie. This movie makes for easy viewing: It's entertaining and refreshing. 
"Bridesmaids" is one of the biggest female-driven comedies of all time, receiving praise from both critics and audiences. "Bridesmaids" is almost always mentioned as a major contender when people talk about truly great comedies. 
Worst: Thunder Force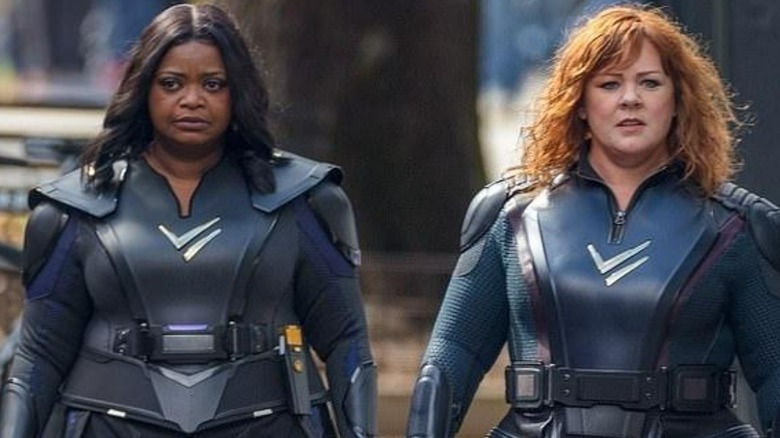 Neftlix
This movie is one of the worst: Netflix's 2021 superhero flick "Thunder Force" stars both Melissa McCarthy and Octavia Spencer as two lifelong friends who gain superpowers as a means of fighting off the over-abundance of supervillains in their world. McCarthy plays the character of Lydia Berman, and also her superhero alter ego 'The Hammer,' and her special power is super strength and toughness.
The movie was written and directed by McCarthy's real-life husband Ben Falcone. Sadly, it followed the tradition of other Netflix originals like "The Ridiculous Six" and "The Cloverfield Paradox" by being really terrible. Most people can probably agree that the movie is just plain boring, unfunny, and uninteresting.
Unfortunately, "Thunder Force" simply does not live up to the comedic mark. While Melissa McCarthy has proven herself to be a powerhouse comedian, it clearly makes a difference what kind of projects she is tasked with making as amusing as possible.
Best: St. Vincent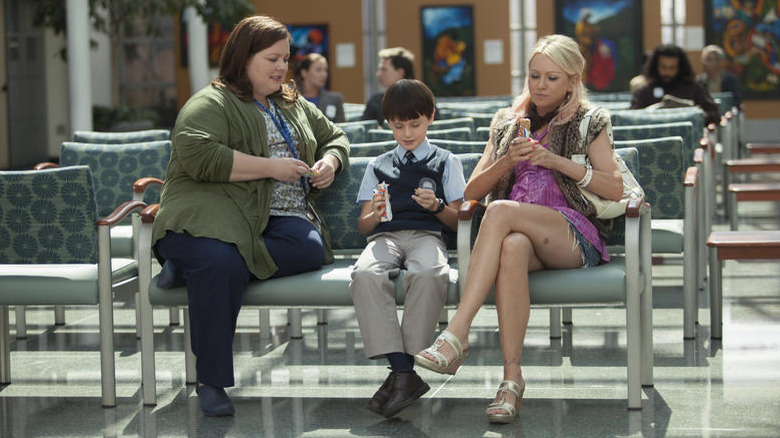 The Weinstein Company
"St. Vincent" is a 2014 dramedy directed by Theodore Melfi and starring Melissa McCarthy, Bill Murray, Naomi Watts, and Jaeden Martell. The story revolves around McCarthy's character, Maggie, as she struggles to handle the difficulties of being a single mother to her teenage son. 
In order to handle her taxing work life, she leaves her son (played by Martell) under the supervision of her eccentric neighbor named Vincent (played by Murray). As the film progresses, the relationship between them grows. The film does a great job of building an intimate and unique relationship between the two.
"St. Vincent" was a departure for Melissa McCarthy, putting her into a more grounded supporting role opposite the comedic force of Bill Murray. McCarthy was incredible as Maggie's character. "St. Vincent" is definitely one of the best movies starring Melissa McCarthy, particularly because it showcased the various sides of her acting ability.
Worst: The Boss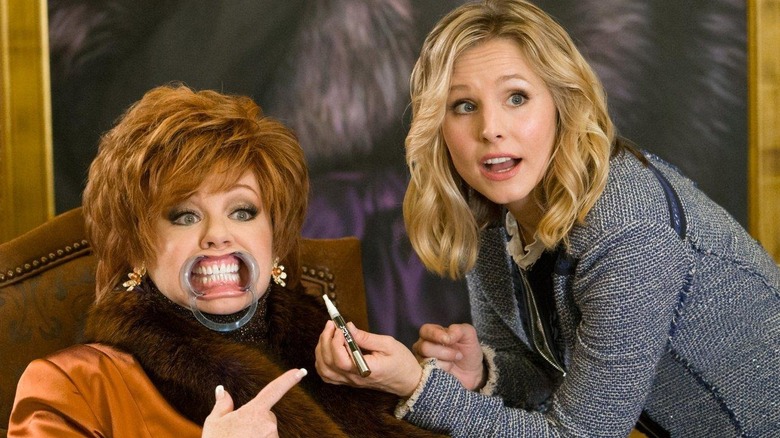 Universal
"The Boss" is yet another collaboration between Melissa McCarthy and her husband, Ben Falcone. This 2016 comedy features McCarthy as a rich woman who loses everything and decides to build a new financial cookie empire that will challenge the Dandelions, an organization that is highly similar to Girl Scouts. 
The premise of this movie was actually inspired by one of McCarthy's original characters, which was created during her time at  The Groundlings improv troupe in Los Angeles. The character was fleshed out into a feature-length film by McCarthy and Falcone as co-writers.
Unfortunately, it seems as though this idea was better left on the stage rather than on the big screen. "The Boss" was a critical flop. On the other hand, the movie actually managed to make a profit, despite its below-average quality. "The Boss" made about $63 million off of a $29 million budget but generally made much less money compared to other comedies of the time like "Bad Moms" which made $183 million, and "Why Him?" which brought in $118 million in earnings. 
Best: Ghostbusters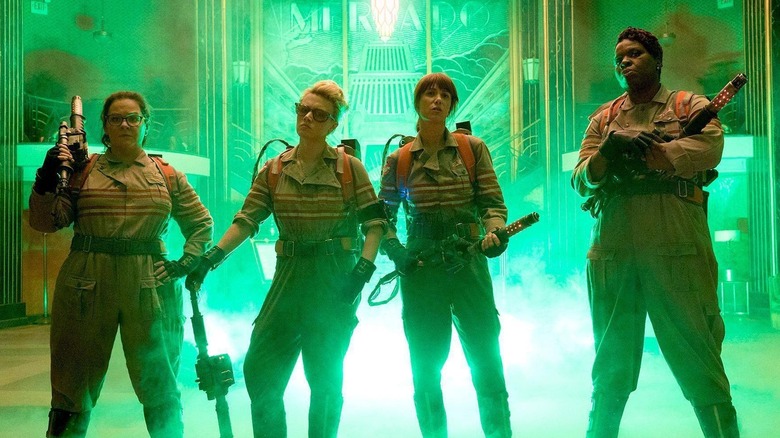 Sony
The "Ghostbusters" reboot casts Melissa McCarthy, Kristen Wiig, Leslie Jones, and Kate McKinnon as the next generation of ghost-fighting heroes. As a soft reboot of the original two "Ghostbusters" movies from the 1980s, director Paul Feig decided to cast some of the biggest female comedians of the time to take the mantle left behind by Bill Murray, Dan Akyroyd, Ernie Hudson, and Harold Ramis. In the story, McCarthy plays the role of Abby Yates, a paranormal scientist who is a true believer in all things ghostly and wants to collect hard evidence.
This controversial film faced a lot of negative reactions before it even came out, mostly because of the choice to cast an entirely female lead. Melissa McCarthy herself finally opened up about the "Ghostbusters" reboot backlash, noting how she believes that "everybody should be able to tell the stories they want to tell" and that she simply doesn't understand how anyone could disagree. 
Regardless of what a subset of audiences thought, critics praised the comedic performances of all the leads, and Angie Han of SlashFilm praised the movie as a highly entertaining film that was teeming with new devices and monsters.  
Worst: The Happytime Murders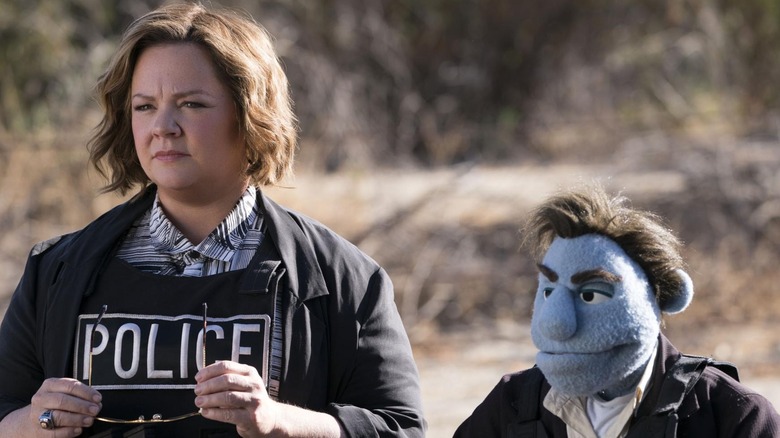 STX Entertainment
On paper, a movie about Melissa McCarthy solving puppet murder in a gritty puppet world sounds like it'd be a comedic masterpiece. When you learn that it was produced by the Jim Henson Company of "The Muppets," you would probably expect amazing things from the movie. Sadly, this was not the case for 2018's "The Happytime Murders." This movie was so bad that it has already been forgotten by many. 
The film stars Melissa McCarthy as an LAPD murder detective living in a world where humans and puppets co-exist, despite some major prejudices towards the felt-based lifeforms. She teams up with her estranged former puppet partner to investigate a string of murders related to "The Happytime Gang" puppet show cast.
This all might sound pretty dumb, and you'd be correct in thinking that. "The Happytime Murders" was a critical and commercial flop. It was filled with bad jokes and misplaced humor. Overall, the film was a total waste of what could have been an interesting premise. The film earned some award nominations from the Razzie awards, with McCarthy earning a nomination for Worst Actress, which she ended up winning.
Best: The Heat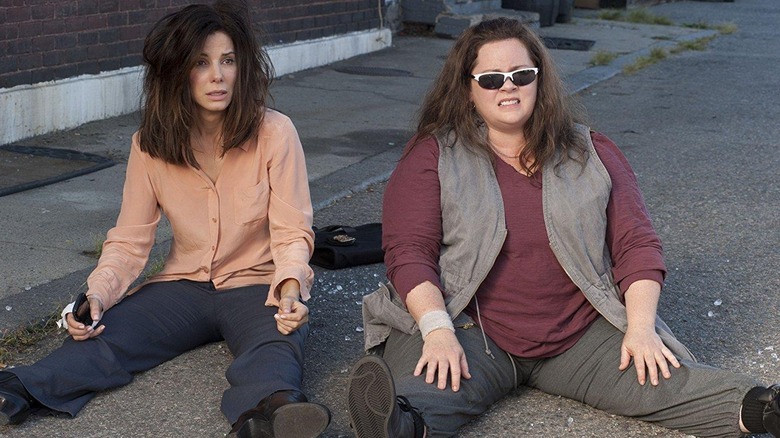 Fox
"The Heat" is yet another action comedy film starring Melissa McCarthy. In the film, she shared screen time with none other than Sandra Bullock. The story is focused on Bullock's character, Sarah Ashburn, a by-the-book FBI agent who is forced to team up with McCarthy's crass Boston detective character named Shannon Mullins. This was the second collaboration between McCarthy and director Paul Feig, who were hot off the heels of "Bridesmaids" success two years earlier.
While this premise may feel familiar, the comedic pairing of Bullock and McCarthy proved to be successful enough to make it a box office hit with nearly $230 million in returns over a relatively minor $43 million budget. This movie is mediocre at best, so its commercial success is actually quite surprising. While the film is nothing special, the dynamic between Bullock and McCarthy was probably the best aspect of the film. 
Worst: Tammy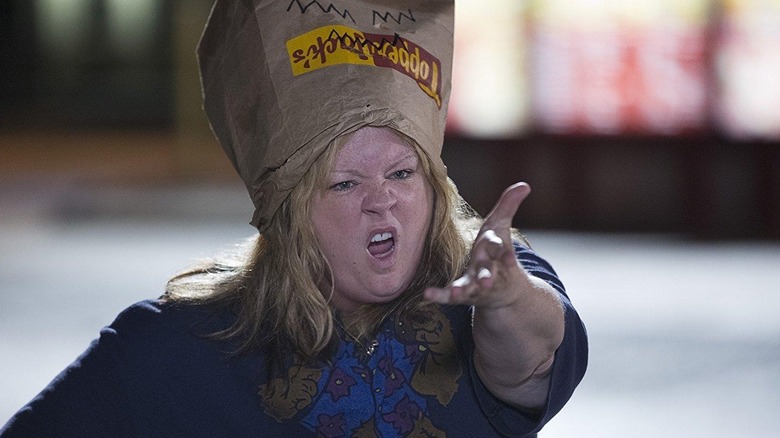 Warner Bros
It's time to talk about "Tammy," one of the worst in a line of movies written by Melissa McCarthy and her husband Ben Falcone, a pairing that seems to be continuing onto future projects despite their track record thus far. In "Tammy," McCarthy once again stars in a leading role as the titular character: Tammy Banks.
McCarthy plays a loud, ill-tempered, and foul-mouthed woman who goes on a road trip with her grandma after she is fired and then discovers that her husband has been involved with the neighbor, Missi (Toni Collette). 
She co-stars with the likes of Susan Sarandon, Kathy Bates, Allison Janney, and Dan Aykroyd in supporting roles as various family members along her journey of discovery. "Tammy" is not particularly funny, nor is it even mildly entertaining. Although it does have a few compelling moments and some potential, this movie mostly just misses the mark.