The Blacklist Scene That Presented Amir Arison With A Major Challenge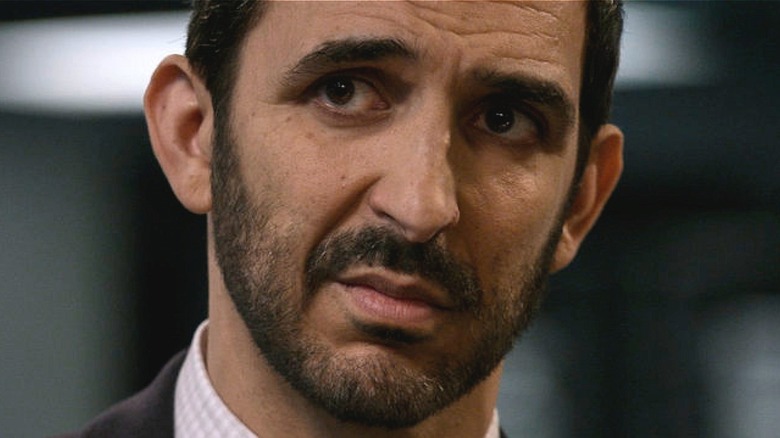 Sony Pictures Television
"The Blacklist" is a long-running staple of NBC. Renewed for its 10th season in February 2022, the show follows fugitive Raymond "Red" Reddington (James Spader) and a group of FBI agents who hunt criminals on Red's "blacklist" — a list of dangerous individuals that he has interacted with over the years. Red offers up the individuals on his list in exchange for his immunity from prosecution, requesting to work with criminal profiler Elizabeth Keen (Megan Boone), who we find out later is his daughter.
The show has seen some major shake-ups in the latest seasons, with Harold Cooper's (Harry Lennix) task force breaking down, Red fleeing the country, and other dramatic events. One character who is exiting before the start of Season 10 is Amir Arison's Aram Mojtabi (via Deadline). For nine seasons, Agent Mojtabi was the cyber expert on the team, proving himself useful in many scenarios, and even having to prove his innocence in Season 1 when he was accused of being a mole. "It is not lost on me how lucky I am to have been able to work and evolve with a role for 9 years with this extraordinary cast, crew, writers, and producers," he told Deadline when his departure was announced.
Arison's decision to leave the show was prompted by his desire to seek other opportunities on stage. But he relished the acting challenges he had on "The Blacklist" (via Deadline), including one scene in particular. 
Arison is proud of learning some American Sign Language for the show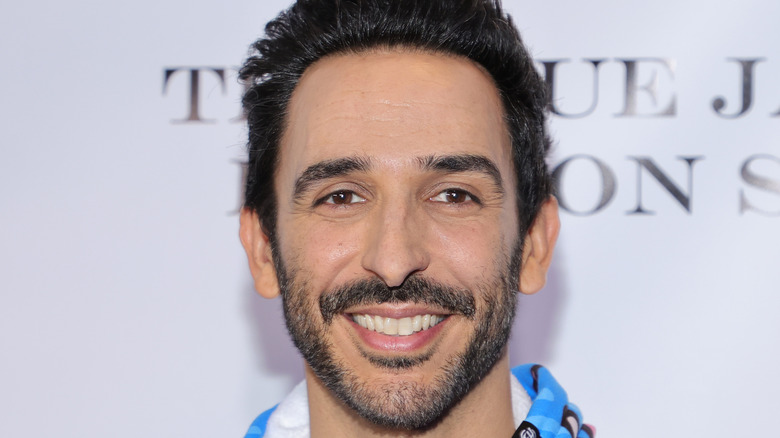 Theo Wargo/Getty Images
In an interview with Nerds and Beyond, Amir Arison reflected on one of his biggest challenges on "The Blacklist" — learning and signing over four pages of American Sign Language (ASL). This occurs in Season 8, Episode 6, when Mojtabi infiltrates the Wellstone Agency, posing as an interpreter. He told Nerds and Beyond that it was "one of the hardest things I've been tasked with in my career." He was also constrained by time, with only a month to prep.
The scene was also difficult because of the nuanced acting required. As Arison puts it, the emotions behind the scene were already challenging enough, but adding ASL on top of it required an additional level of effort. In it, Mojtabi is interpreting for a deaf man (Bob Hiltermann), and Red appears but Mojtabi doesn't know why. "Red is saying in the scene that Bob has a mole and that the mole is an interpreter. And Aram doesn't know what's going on, but he has to keep signing," Arison told the publication.
The challenge was so great, Arison believed it was the most he had prepared for a single scene in his whole career. He even went on to take a course in ASL and featured his ASL instructor on his conversation series. He told Nerds and Beyond "I've dipped my toe into the American Sign Language and deaf community and I am enjoying it so much ... so that would probably be the most personal thing that has affected me in the course of this season."