Full House Fans Are Feeling Seriously Nostalgic Over John Stamos' Anniversary Post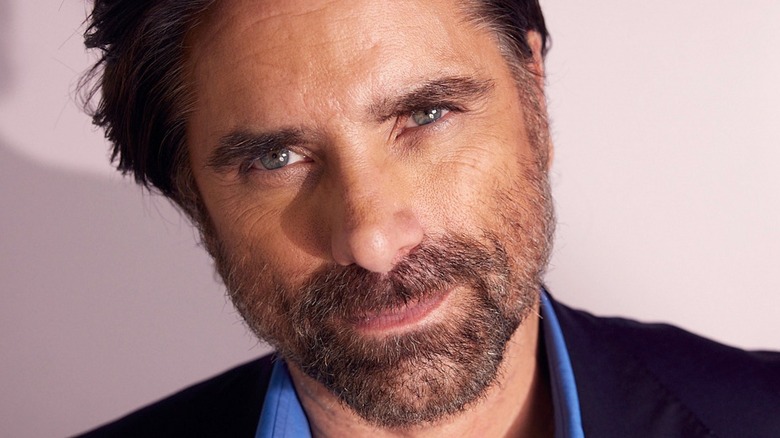 Corey Nickols/Getty Images
John Stamos seems to have become the "Full House" official historian and keeper of nostalgia. After all, according to a 2016 Variety interview with "Full House" creator Jeff Franklin, Stamos was instrumental in coming up with the idea for "Fuller House," the sequel to the original series.
However, Stamos revealed in a 2022 interview with The New York Times that the late comedian and actor Bob Saget was the revival's biggest supporter. "When I brought 'Fuller House' back and it was a success, at first you could see he was like 'Why didn't I think of that?'" Stamos explained. "And then almost every interview it was, 'John did this. He's the one who got us together. We owe it to him.'" Thankfully, "Fuller House" was successful in the eyes of fans, with the audience score for the show on Rotten Tomatoes still standing at 75% (there's no average for critics' scores for this show).
For the recent "Full House" 35th anniversary, Stamos tugged at all our heartstrings once again with a very special post.
Stamos posted an old behind-the-scenes video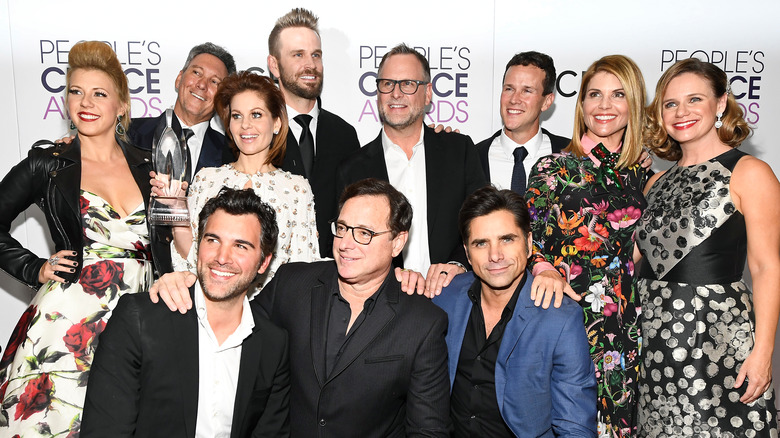 Kevork Djansezian/Getty Images
On September 24, two days after the "Full House" 35th anniversary, John Stamos posted some behind-the-scenes footage from his own private collection on Instagram. The footage, shot on a camcorder in 1994 while the cast was doing a photo shoot, shows all of the original cast members including Bob Saget, Dave Coulier, Jodie Sweetin, Candace Cameron Bure, and Lori Loughlin, among others. The video is set to the tune of "Their Hearts Were Full of Spring" by The Beach Boys, who guest starred on the show multiple times.
Fans were quick to share their memories of the classic sitcom, particularly the show's patriarch Danny Tanner, played by Saget who died in 2022. "Danny Tanner was the father of my dreams, the father I wish I had," wrote Instagram user meusfilmeselivros. "Seeing Bob Saget there was bittersweet. I miss him deeply." Another user, justinesalisbury1993, commented on the cast's friendships. "I love how you all are friends in real life and have remained close all these years later!" Yet another user, jacksoneric, wanted them to use this footage as the basis for a "Full House" documentary.
So it would seem, even after the ending of "Fuller House," nostalgia for "Full House" is still going strong. Will this perhaps lead one day to a "Fullest House" reboot? Only time will tell.