Hocus Pocus Star Omri Katz Addresses His Absence In The Sequel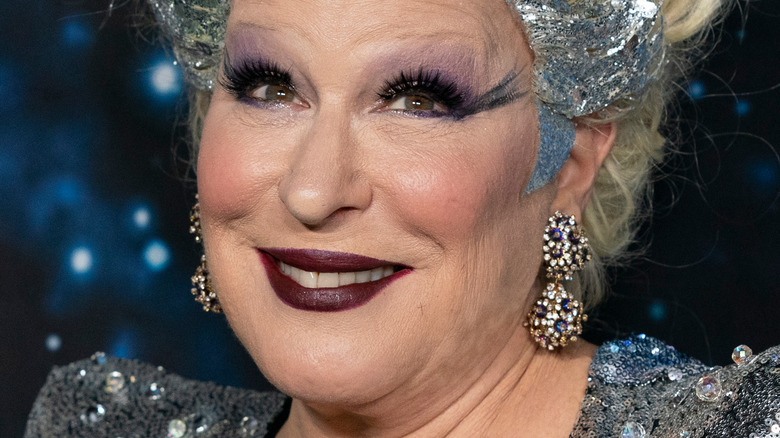 Lev Radin/Shutterstock
When the Sanderson sisters are resurrected once again, a lot of cast members won't be returning with them. Entertainment Weekly reported that the only actors returning from the original "Hocus Pocus" for the upcoming sequel "Hocus Pocus 2" would be the three actors to play the sisters, Bette Midler, Kathy Najimy, and Sarah Jessica Parker, and Doug Jones reprising his role as Billy Butcherson. In another EW report, it was revealed that Thora Birch was approached to reprise the role of Dani as an adult but had to turn it down due to scheduling conflicts.
The director of "Hocus Pocus 2," Anne Fletcher, told EW that they tried to work in the characters from the first film but found it difficult. "We wanted to weave in all of the people that the fans loved, and when you sat back with all the ingredients and story, you're like, how do we make this work?" Fletcher told EW. "It was very difficult to try to have them be a part of it, because we did talk about it — painstakingly. You're trying to stay on track with story, even if they came in as a cameo. People would say, 'They could be in the background!' and I'm like, really? You're going to put the leads of the first movie in the background and be satisfied? You're not going to be satisfied, you're going to be angry."
Omri Katz, who played Max in the original film, recently talked about his absence from the movie and, while fans may be incensed, Katz is not.
Omri Katz likes the new direction
Omri Katz told Entertainment Weekly that he would not be in the new sequel, and while he's sorry to disappoint fans, he's happy with the new direction the film is taking. "People have been asking, and unfortunately, I'm not in it. I would have loved to be involved," Katz told EW through a representative. "I feel bad for the original fan base saying we aren't because I'm sure they wanted to see us reprise our roles." Still, Katz said he intends to see the new movie. "I think it'll be good for everyone who loved the original! I hope fans will go see it. I know I will."
Rather than bring back the original children who accidentally resurrected the Sanderson sisters, the sequel will instead focus on a new group of kids who accidentally release the sisters in Salem. So, while Katz and the rest of the original actors will be sorely missed, the Sanderson sisters promise to make "Hocus Pocus 2" a lot of fun.