Cobra Kai Fans Have Some Strong Feelings About The New Karate Kid Movie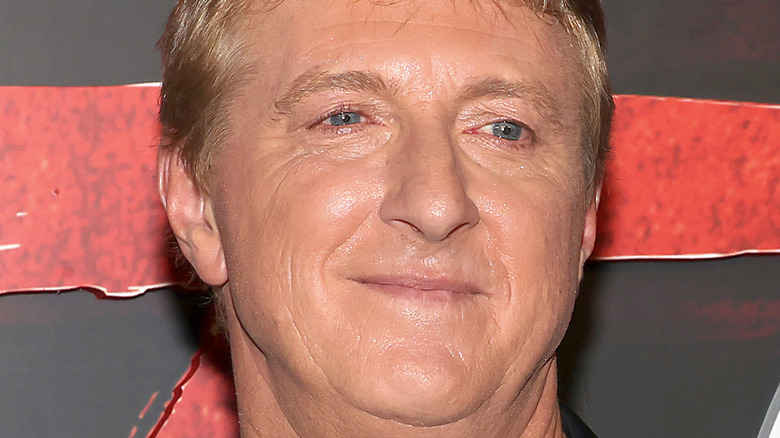 David Livingston/Getty Images
Sony Pictures may have swept the leg, Johnny Kreese-style, right out from under the fans of the original "Karate Kid" films and the immensely popular streaming series "Cobra Kai." When Sony announced their slate of upcoming film releases, according to Deadline, a new "Karate Kid" film was listed as opening in theaters on June 7, 2024. However, if you're a fan of the characters and storylines featured on the Netflix series, disappointment will surely follow, and "Cobra Kai" fans rightly have strong feelings over the news that the show won't be connected to the new movie.
"Cobra Kai" co-creator, Jon Hurwitz, tweeted that Sony's upcoming "Karate Kid" won't have anything to do with the Netflix streaming series. "The guys [Hayden Schlossberg, Josh Heald] and I would love to make 'Karate Kid' and 'Cobra Kai' movies and hope to someday," Hurwitz revealed via Twitter. "But this one isn't from us or focused on the 'Cobra Kai' cast. Don't know much about it, but wish it well."
Marvel fans are already all too familiar with Sony's partnership with the comic book film studio over the "Spider-Man" franchise, so this "Karate Kid" news begs the question: Will "Cobra Kai" and "The Karate Kid" films end up in a similar predicament? Or could things end up being as messy as the splintered DC Comics universes on film and TV? Hopefully, the Miyagi-Verse won't turn into another Snyder-Verse situation, but either way, "Cobra Kai" fans already have strong opinions about Sony's new "Karate Kid" movie.
Fans are emotional about the exclusion of Cobra Kai from Sony's Karate Kid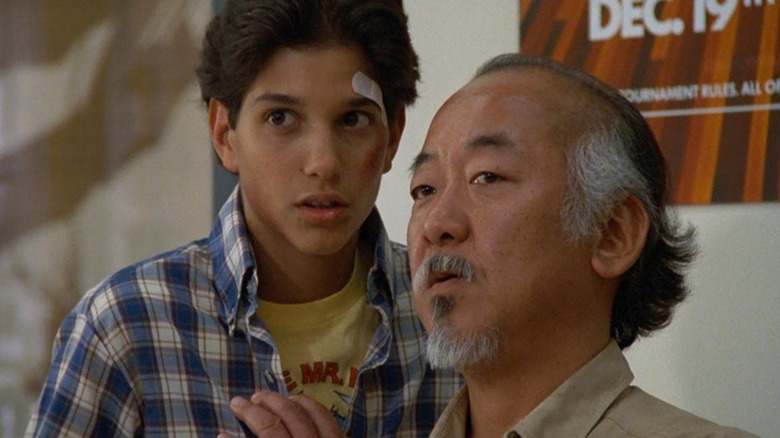 Fancaps
The drama swirling around Sony's announcement is the lack of details, and there isn't any talent attached to the new "Karate Kid" movie yet, according to Variety. Would Sony have the temerity to move forward with a new film that doesn't include any of the beloved "Cobra Kai" characters when the show is so well-received by fans?
"It's... So good," Redditor goodness___gracious writes about "Cobra Kai" on Netflix. "In such a weird way. It's a combination of nostalgia, wholesomeness, all the original characters except Miyagi, great soundtrack, easy to fall in love with the characters. It's kind of easy listening, I can't stop watching it though." 
There's also the chance Sony will make the awful mistake of another Jackie Chan/Jaden Smith reboot situation. "It's going to be called 'Karate Kid' but he'll end up learning MMA instead," Redditor Gtk05 remarks. "Another remake?" Redditor Shigeru_Tarantino- asks? "Please stop. And why wouldn't they put the people in charge of Cobra Kai on the movie project? That shows me that Sony doesn't really care about the quality of the franchise and are only interested in a quick cash grab." 
An even worse-case scenario exists if Sony uses "The Karate Kid" characters from the original franchise and not the new "Cobra Kai" players. For example, would Ralph Macchio and William Zabka reprise their roles in Sony's movie and risk ostracizing "Cobra Kai" enthusiasts? Could this movie imagine that Miguel Diaz (Xolo Maridueña) and Hawk (Jacob Bertrand) didn't exist in Sony's film franchise universe? We're hoping to avoid a "Karate Kid" multiverse scenario, but for now, we'll have to wait and see how this plays out.