Whatever Happened To Origaudio After Shark Tank?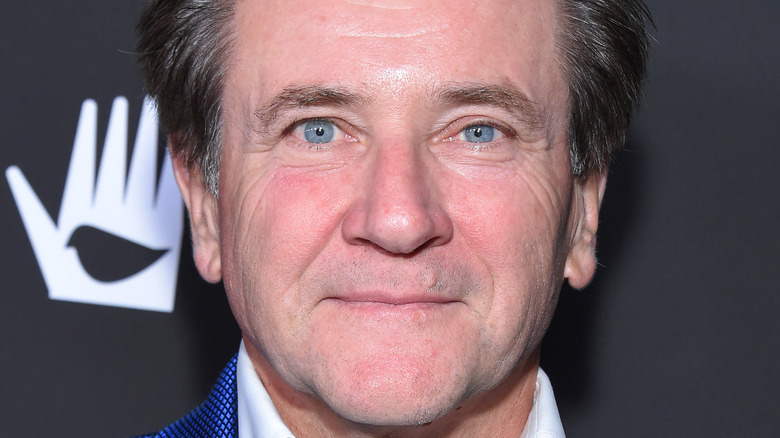 DFree/Shutterstock
We may receive a commission on purchases made from links.
It's easy to forget that "Shark Tank" has been going since 2009. Since that time, a lot has changed in the world, especially where technology is concerned. So when entrepreneurs come in with a fresh idea that updates modern day technology, the sharks must be picky when choosing an idea that will remain relevant. And on the show's second season, one of the sharks chose to take a bite out of the company OrigAudio. Created by Chicago college friends Michael Szymczak and Jason Lucash, their company specializes in creating eco-friendly, portable audio products. One of their inventions, the Rock-it, has the ability to attach to and turn almost any object into a speaker. 
The duo come onto the show hoping for $150,000 for a 15% stake in their business. Over the course of a year, Szymczak and Lucash have made $750,000 in sales. However, since they have only profited $150,000 from this and not paid themselves, some of the sharks become wary, particularly Kevin O' Leary, who also gets nervous about their competition. Barbara Cocoran, Daymond John, and Kevin Cuban fight for the business, with the latter only giving the duo 24 seconds to give him a different percentage, which the sharks find ridiculous. The two eventually decide to go with Robert Herjavec, who offers the exact $150,000 for 15% that they came in looking for. Now with the sweet deal, have the duo been able to produce the sound of success? 
OrigAudio continues to sound like success
Following their time on "Shark Tank," OrigAudio saw almost immediate overnight success. In a "Shark Tank" update shown in the following season, the company's owners, Michael Szymczak and Jason Lucash, have moved from Chicago to Southern California, where their business has grown 300%. They also gained more employees and have more distributors in the US and worldwide, with the business now earning $2 million annually with a $4 million evaluation. Their products would also have several notable publications and media appearances, including being named one of the 50 Best Inventions of 2009 by TIME and later Jason Lucash would be deemed Entrepreneur's Emerging Entrepreneur of 2012. In their growth, however, the two would go on to drop investor Robert Herjavec from the business, as their rapid growth made the amount of equity they initially gave up no longer make sense (via Gazette Review).
In Herjavec's place, the company was brought by HUB Promotional Group in 2018 for an undisclosed amount (via Advertising Speciality Institute). Lucash would go onto work with HUB in several different positions over the years, currently acting as a Member of the company's Board of Directors according to his LinkedIn. OrigAudio has relocated to Salt Lake City, Utah and continues to grow its product line with a number of useful and innovative creations. Their products can be found online on both the company's website and Amazon.