Whatever Happened To Hamboards After Shark Tank?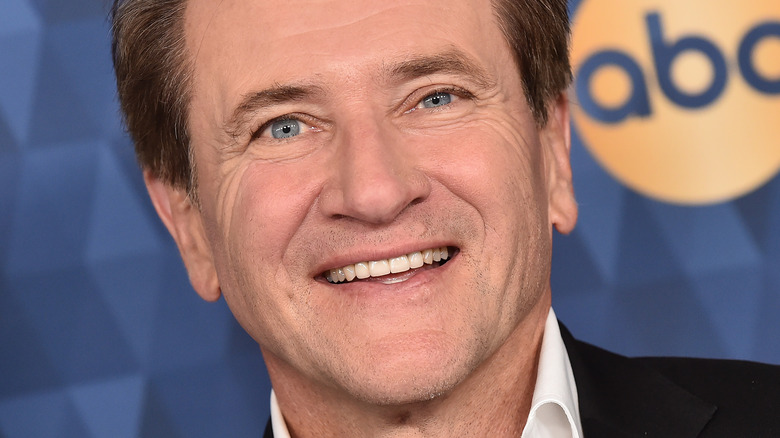 DFree/Shutterstock
It's well established that the best reason to go on "Shark Tank" isn't the potential deal with one of the show's celebrity investors; it's the exposure from introducing a business to millions of viewers. Plenty of businesses that either didn't make a deal with a shark, or did make a deal but later walked away from it, have since gone on to become successful, making millions of dollars each year. The Guzzle Buddy is one example. Some financial experts even suggest that it's better not to make a deal with a shark, because giving up a significant percentage of equity is actually a bad financial decision (via Forbes). 
Given that, it's always fair to wonder how much a "Shark Tank" appearance actually helps a given business. After all, there are businesses that see incredible results after their appearances, like Fat Shack who nearly tripled the number of their franchise locations in less than three years.
Father and son Pete and Gus Hamborg and their cousin Don Sandusky appeared on "Shark Tank" in 2014 during Season 5 to pitch their company, Hamboards. They sell a simple product: a skateboard that looks and rides like a surfboard. Some models also come with a "land paddle" for easier propulsion and steering. As Robert Herjavec put it during their pitch, they're "selling the California Dream."
The trio sought $110,000 in exchange for a 15% equity stake. They ultimately made a deal with Herjavec, who offered $300,000 in exchange for a 33% stake in the business (via Shark Tank Blog).
Was this a good decision or not? Here's how Hamboards is doing eight years later.
Hamboards is still a leading brand in skateboards that look like surfboards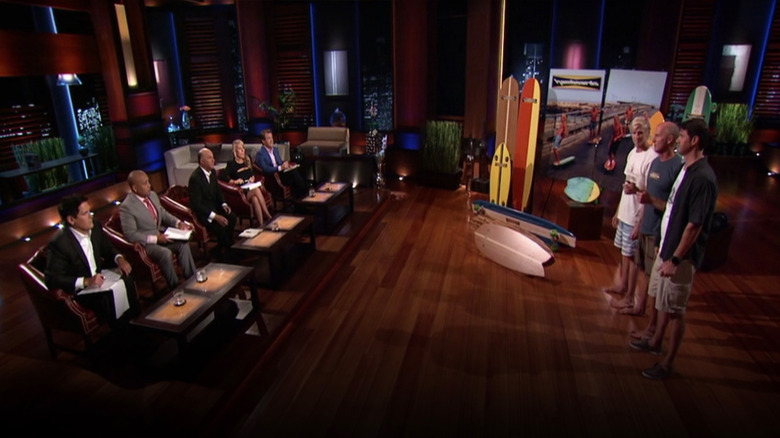 ABC/Hulu
First, the always important revenue question. As Don Sandusky explained during their pitch, Hamboards had done $225,000 in revenue in the year before their "Shark Tank" appearance. They were targeting $350,000 for the calendar year 2014.
Hamboards did indeed enjoy a "Shark Tank" bump. Robert Herjavec revisited Hamboards in March 2016 on "Beyond the Tank" and got an update from Sandusky on the numbers. In the first year since appearing on "Shark Tank," Hamboards exceeded $1 million in sales.
The year after that wasn't quite as good, with the company only clearing $447,000. That might sound like a lot, but as Sandusky explained on "Beyond the Tank," the company needed $750,000 to $800,000 annually just to break even. The shortfall raised concerns about the long-term viability of the business. On "Beyond the Tank," Herjavec advised Pete Hamborg and Sandusky to reduce costs by 10% to make the company viable.
It appears Herjavec's advice worked, because Hamboards is still in business today. While the company hasn't released updated sales numbers after 2016, its products are still widely available today. In 2018, the company launched a new skateboard with an improved line called the "Carve" collection (via AB News Wire). Hamboards also expanded its offerings to include apparel and accessories (via Hamboards.com).
The Hamborg family has been making its unique skateboards since 1997 and has been doing so professionally since 2006 (via Orange Coast Magazine). The fact that it's still going strong 16 years later makes it a definite "Shark Tank" success story.