A Sprained Ankle Is To Thank For Shirley MacLaine's Legendary Career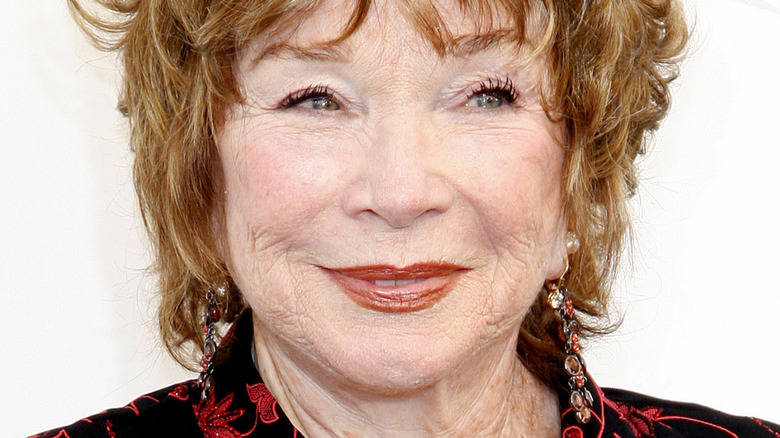 Tinseltown/Shutterstock
You may ask yourself, what's the secret to Shirley MacLaine's career spanning seven decades? You may even wonder how she's made so many great movies, ranging from "The Apartment" to "Being There," and won an Oscar for "Terms of Endearment" (via IMDb)? Maybe it's that the actress knew, "Once I graduated from high school, there was no question of what I was going to do" (via Variety). Both MacLaine and her brother, Warren Beatty, pursued acting in Hollywood from a young age. MacLaine was already performing as a child too, thanks to her mother enrolling her in ballet to help with deficient ankles (per Variety).
According to her memoir, "Transcribing the Light," "What started as therapy became my life" (via New York Public Library). When MacLaine was only 16, she was a chorus girl in "Oklahoma!" for a summer — though she returned for high school classes (via Variety). Still, her heart was already set on show business, and she might've been successful anyway, but an injury during a major Broadway production is what helped make Shirley MacLaine a star.
MacLaine's understudy dreams came true on The Pajama Game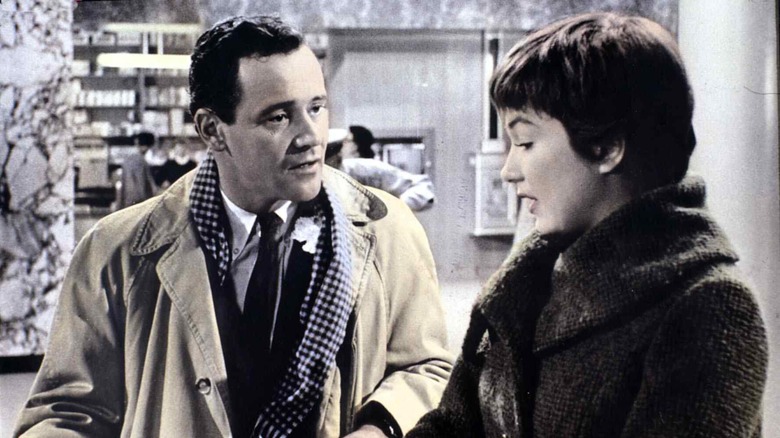 United Archives/Getty Images
After appearing in the Broadway show "Me and Juliet" in 1953 (via New York Public Library), Shirley MacLaine became the understudy to actress Carol Haney, who played Gladys in the original production of "The Pajama Game." However, according to Variety, Haney sprained her ankle during a Wednesday matinee.
In her memoir, MacLaine said she had only watched Haney's performance a few times, and took over the role with barely any notice (via NYPL). She was terrified and worried to herself about messing up Gladys' big musical number, "Steam Heat" (per Variety). But after one line flub, MacLaine began feeling her way through the performance and quickly earned raves from the audience and even Bob Fosse himself (via NYPL). She'd land a Paramount Pictures contract only a short time later. 
MacLaine told Variety that "the night I went on for Carol Haney" is when she knew she'd make it in show business. But when she thinks back, dancing is what really shaped her into a legendary performer: "If you can get through a ballet class every day of your life when you start at 3 ... If you can do that starting at 3, then you are confident" (via The Sun Chronicle).