The Real Reason Shirley MacLaine Never Left Show Business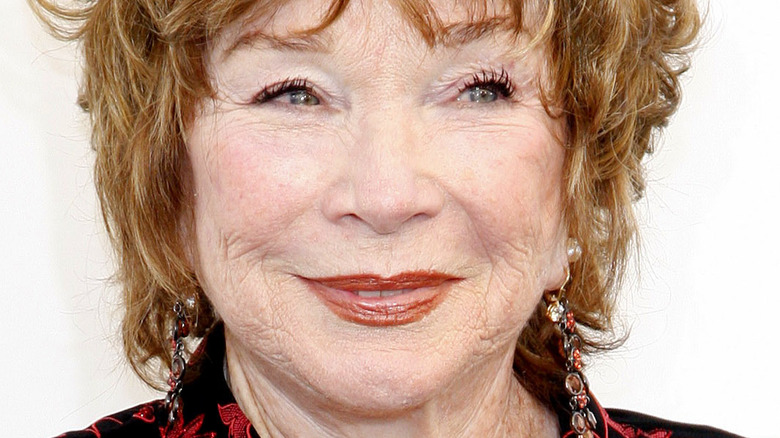 Tinseltown/Shutterstock
Shirley MacLaine is such a distinctive actress because she's known for her starring roles as well as an impressive variety of guest appearances. Her career has spanned several decades, allowing her to accumulate fans of all ages. She's given notable performances in movies like "The Secret Life of Walter Mitty," "Bewitched," "The Apartment," "Postcards from the Edge," and "Steel Magnolias," as well as cameos in popular shows like "Only Murders in the Building," "Glee," and "Downton Abbey." MacLaine's portrayal of Aurora Greenway in the 1983 film "Terms of Endearment" earned her an Academy Award for best actress, which is just one of her many accolades (via IMDb).
MacLaine has been working in the film industry since the 1950s, and she doesn't seem to be slowing down anytime soon (via TCM). With a career as distinguished as MacLaine's, it stands to reason that there's a secret to her success. In a recent interview with Variety, the acclaimed performer revealed that she learned the power of dedication and hard work by participating in ballet classes as a child. However, the real reason she's stayed in show business for so long concerns a matter close to her heart.
Shirley MacLaine continued working to afford travel expenses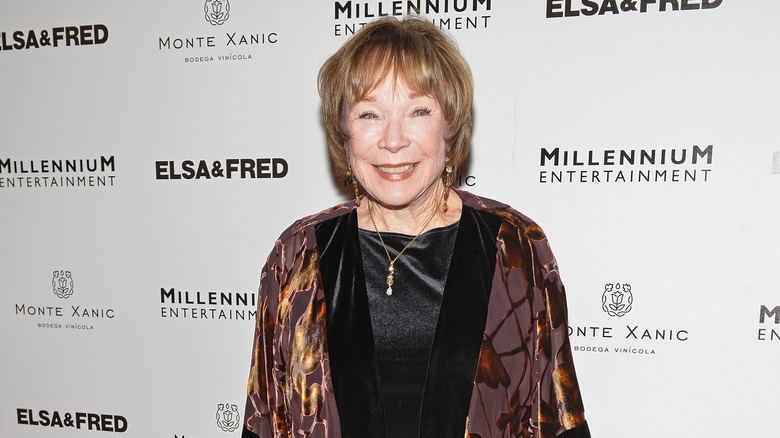 Michael Tullberg/Getty Images
Throughout her long and storied career in Hollywood, Shirley MacLaine has remained devoted to her interests, including a fondness for exploring her past lives (via Entertainment Weekly). Besides her passion for performing, MacLaine longs to visit new places. According to the actress, her love of traveling pushed her to continue working. 
"I've also stayed in the business and never thought about quitting because I wanted to pay for plane tickets to travel," MacLaine explained to the outlet (via Variety). "I didn't socialize Hollywood style. I'd rather travel to a country I hadn't been to. So when I think about my life, I'm not sure I wouldn't put the travels a bit above show business."
Thankfully, MacLaine's adventurous spirit motivated her to keep her name in lights for almost 70 years. Although MacLaine's wanderlust is pretty relatable, she hasn't entirely escaped the drama that comes with being a celebrity. She's had her fair share of controversies, including a notorious feud with her "Terms of Endearment" co-star Debra Winger that could give Bette Davis and Joan Crawford's famous rivalry a run for its money (via People). Her career has had its ups and downs, but MacLaine remains a dynamic actress who can give a magnetic performance whether she's the show's star or a special guest.