The Grim Reason Shirley MacLaine Is Ready To Dish On The Apartment's Secrets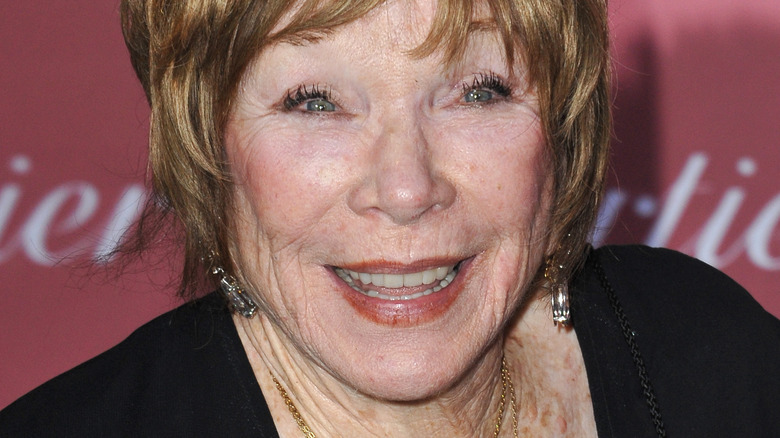 Featureflash Photo Agency/Shutterstock
Hollywood has given us an impressive list of entertainment icons over the years, but not many of the originals are still around today. Shirley MacLaine is one of them. According to  Biography, MacLaine began her career in the 1950s, landing a Broadway musical role in the show "The Pajama Game." From there, MacLaine went on to have an incredible career.
There's still no stopping MacLaine, as she continues to add notches to her acting belt. Most notably, she recently appeared as a character in Hulu's "Only Murders in the Building" alongside comedy icons Steve Martin and Martin Short. To the delight of fans, MacLaine proves that she has no plans to end her career anytime soon.
Although it's a rare treat to see MacLaine pop up in recent productions, she was cranking out one critically acclaimed film after another earlier in her career. One massive hit was the 1960 romantic comedy "The Apartment," produced and directed by Billy Wilder. Despite the film premiering over 60 years ago, MacLaine is still dishing out gossip about the production. However, her reason for releasing some new info happens to be a little on the dark side. 
Shirley MacLaine is the last one standing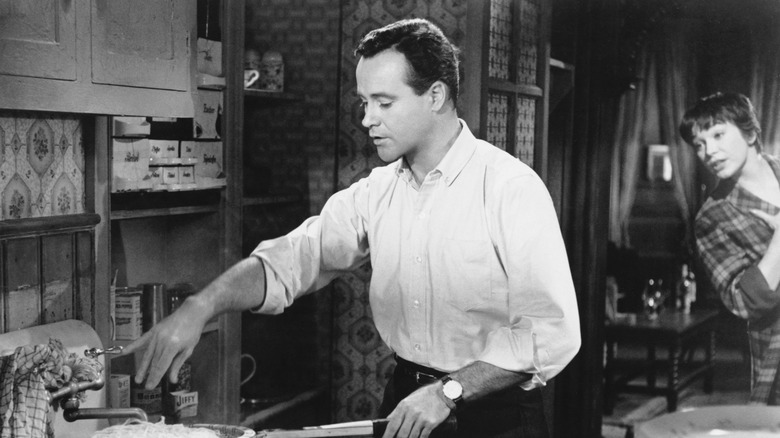 United Artists
Through the decades, Shirley MacLaine has never hit the brakes on her career, which started when she landed starring roles in films such as "Around the World in 80 days," "Some Came Running," and "Ask Any Girl." It was also near the start of her career that she landed a starring role as Fran Kubelik in the critically acclaimed film "The Apartment."
"The Apartment" is a romantic comedy in which MacLaine stars opposite Jack Lemmon. The Verve Times points out that when the film was released, controversy surround it due to its subject matter. Pushing the limits of 1960 standards, "The Apartment" deals with sex being used as a tool to climb the corporate ladder. No doubt, that's one of the main reasons why MacLaine continues to get asked about the film to this day. Recently, she gave a pretty grim reason as to why she can now divulge more details.
In an interview with Town and Country, MacLaine reveals that at the start of "The Apartment's" production, the cast and crew were nowhere near ready to start filming, but that didn't stop the movie from being entertaining. "It's very good, very good. We only had 30 pages of a script, maybe less when we started. We improvised some stuff." MacLaine went on to explain that why that piece of information has gone unmentioned by her for such a long time: There are more toes left to step on! "Now everybody's dead, so I can tell the truth about the movie." However, this time around, MacLaine wouldn't go much further. "No, that's another interview."