Why Torrey DeVitto Feels Chicago Med Is The Best Of Both Worlds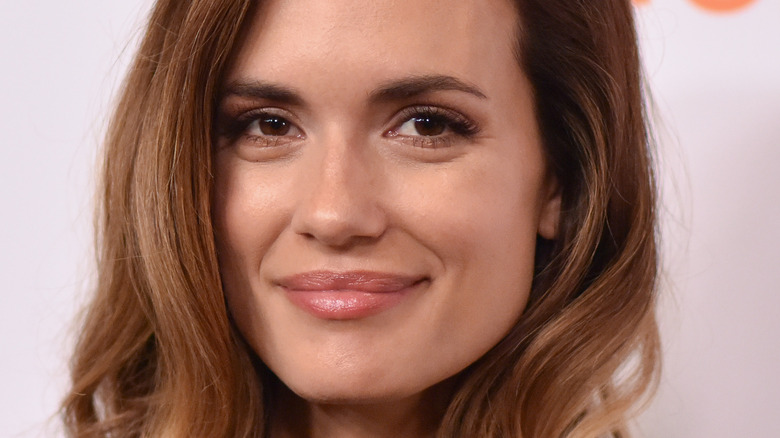 DFree/Shutterstock
Before leaving her role as Dr. Natalie Conte-Manning on NBC's hit drama "Chicago Med" in 2021, Torrey DeVitto played the Pediatric Emergency Medicine doc at the show's fictional Gaffney Chicago Medical Center for six seasons. For many loyal fans, Dr. Manning is nothing less than the epitome of a compassionate professional, a physician unafraid to let her humanity shine through when treating her young patients. On the other hand, just as many viewers seem to feel that Manning's tendency to be governed by those same human feelings often leads her to make medical decisions that are not only overly emotional but also reckless, ill-considered, and, frankly, just plain wrong.
As for the actress herself, Torrey DeVitto clearly savored her time on the show. And when she finally made the decision to move on to other opportunities after some 120 episodes, she took to her Instagram feed to say goodbye. "Well, looks like the cat is out of the bag ... All good things must come to an end," she said, noting that her exit had already been announced. "It has been such an honor and pure joy to bring Dr. Natalie Manning to life for all of you." So, with her character on the show attracting both good and less-than-good reviews from fans, why did DeVitto personally feel that "Chicago Med" itself represented the very best of both worlds when it comes to TV medical dramas?
DeVitto thinks Chicago Med offers both good medicine and good drama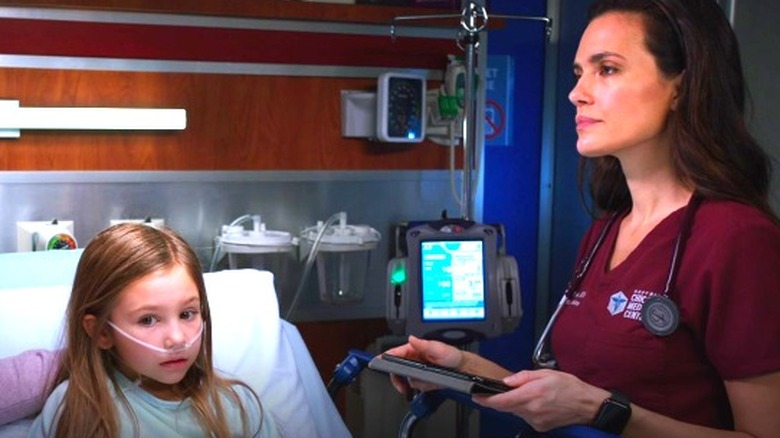 NBC
As TV Insider revealed, "Chicago Med" only uses documented medical cases for its storylines. Commenting to Glitter about this approach, Torrey DeVitto admitted that this is what she likes the most about the show. "We take what's going on day to day and implement it into the show. We stay true to the real world," she continued. At the same time, the series doesn't balk at ramping up the action and threat level in any given episode, as well as laying it on thick with interpersonal intrigues and romantic hookups between cast members.
So, when asked during an interview with ScreenSlam about what goes into making "Chicago Med" such a quality series, DeVitto replied, "What makes for a good show and what's so special about this show is that like it really just has the best of both worlds." Explaining further what she meant by the comment, she added that "It honors the medical side. We've really done our training." 
In this respect, she explained that she feels doctors watching the series will feel it does a good job presenting the reality of a hospital's emergency department. But she believes that the show also delivers the storytelling energy that keeps fans engaged. And, unlike some other, unnamed series in the same genre, DeVitto feels that "Chicago Med" offers viewers the optimal mix of medical authenticity and narrative punch, concluding, "You know, we have the perfect balance of that."