How Queen Elizabeth II's Death Will Impact The James Bond Franchise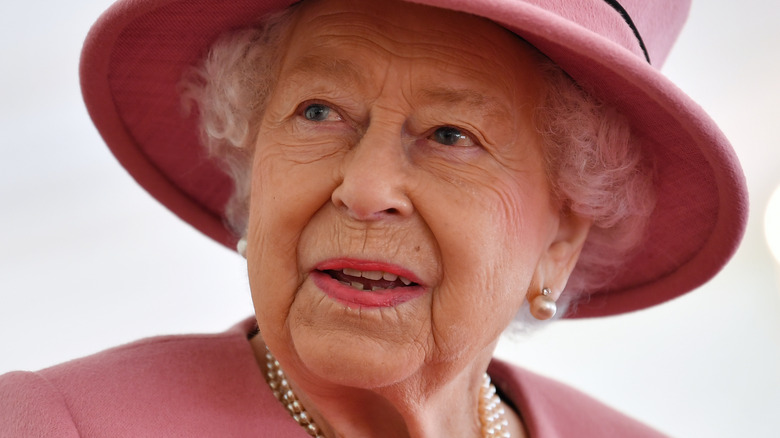 Wpa Pool/Getty Images
On September 8, 2022, the world received word that Queen Elizabeth II was under medical supervision at Balmoral Castle in Aberdeenshire, Scotland, United Kingdom. A mere few hours after this statement came to light, the news followed that she had died at the age of 96. She passed away surrounded by her family, and in response, her son, Prince Charles, was positioned as the new king of the United Kingdom. Her state funeral was held at Westminster Abbey on September 19, with a private ceremony taking place shortly after with only her closest family members in attendance.
Having ruled over the UK for just over 70 years — the longest of any British monarch in history — Queen Elizabeth II's death generated a ripple effect across the world. The UK and other nations mourned, individuals sent their condolences to the rest of the royal family, and on the day of her passing, television channels struggled to keep up with the quickly unfolding situation. Elsewhere on the media front, talk show host John Oliver's jokes about the queen were censored, and the impending season of Netflix's "The Crown" had to make some last-minute adjustments. 
As it turns out, the death of Queen Elizabeth II will continue to be felt in the entertainment sphere for years to come — particularly in the James Bond franchise. Here's how.
Bond will no longer serve on Her Majesty's secret service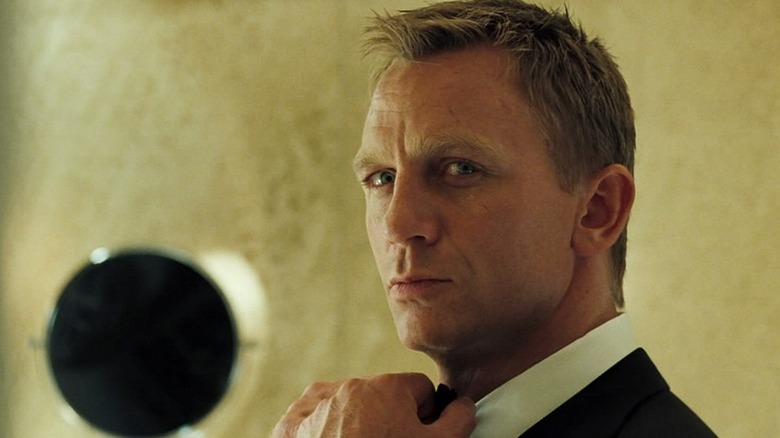 Sony Pictures
James Bond first jumped to the cinema in the early 1960s, with numerous actors and directors putting their own touches on the character and his stories in the decades since. Of course, whether the actor in question is Sean Connery, Daniel Craig, or anyone in-between, a few Bond characteristics remain constant. One of the most prominent is his status as a member of the United Kingdom's Secret Intelligence Service, or MI6, as it's often referred. It's also called "Her Majesty's secret service" since Queen Elizabeth II has ruled over the UK for the entirety of the Bond franchise up to this point.
However, in the aftermath of the queen's death, changes are in order for future 007 movies. As producer Barbara Broccoli explained in an interview with The Hollywood Reporter, as the reign of King Charles III begins, the next incarnation of James Bond will remain loyal to the crown. "Bond worked for queen and country and will now be working for king and country. He was a very loyal servant of the British government. He's a classical hero that cares about the world and cares about humanity more than his own personal desires," Broccoli told the publication, indicating that, for the first time, Bond will serve on "His Majesty's secret service."
When the next James Bond film will arrive is anyone's guess as of this publication, but whenever it premieres, don't be surprised to see the impact of Queen Elizabeth II's death front and center.