The Unexpected Connection Hocus Pocus Has To Tim Allen's Home Improvement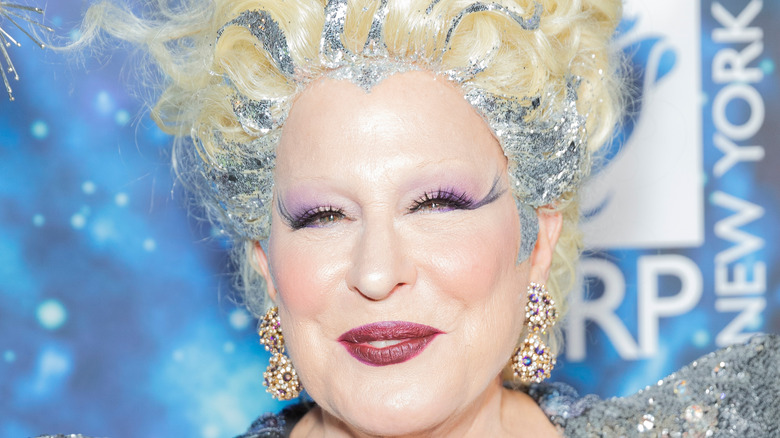 lev radin/Shutterstock
When spooky season rolls around in October, fans everywhere have their favorite Halloween movies to throw on the screen. You've got your "Nightmare Before Christmas" group, your "It's the Great Pumpkin, Charlie Brown" group, and of course, the loyal horror-slasher-film fans bowing to Freddy Krueger, Jason Vorhees and Michael Myers. However, there are those who like their Halloween movies a little bit silly and sassy, and that's where "Hocus Pocus" comes into play.
Released in 1993, "Hocus Pocus" follows three witches played by Bette Midler, Sarah Jessica Parker, and Kathy Najimy. Despite it not being a big box office success when it debuted (actually losing money for Disney), a cult following of dedicated fans have kept this horror comedy eternally alive. The film itself follows trick-or-treating kids who accidentally resurrect three witches from Salem, Massachusetts, circa 1693. From there, the fun starts, sparking spell-casting memories for everyone. Better late than never, the yearly showing of "Hocus Pocus" fans has led to the sequel arriving on Disney+.
As for the production itself, the child actors of "Hocus Pocus" got to enjoy the rare experience of a Hollywood/Disney production. Kids like Thora Birch, Vinessa Shaw, and Omri Katz, lived out many kids' dream of pairing up with well-known, brilliantly talented actors to create a film that would become a Halloween staple. However, the enjoyment of that rare experience also included some off-camera fun, as well. 
On a studio set, it's nice to have fun neighbors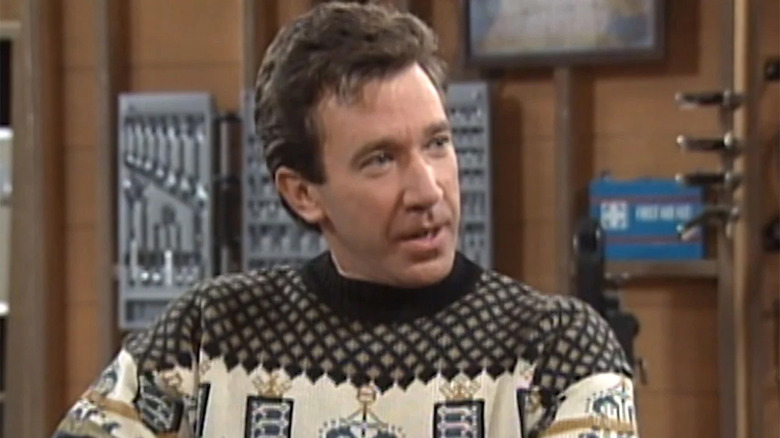 ABC
When shooting the 1993 film "Hocus Pocus", there was no way for all those involved to know what kind of cult classic the movie would eventually become. For the kids costarring in this horror-comedy, the experience must have been something they knew they'd never forget. What made it more enjoyable for them was the fact that they were shooting on the Disney Studio lot, where other productions were also underway at the same time. In fact, the ABC hit sitcom "Home Improvement," starring Tim Allen, happened to be Disney Studio neighbors to "Hocus Pocus."
As if being part of a Disney movie with stars like Bette Midler, Sarah Jessica Parker, and Kathy Najimy wasn't cool enough, the child actors of "Hocus Pocus" also became friends with the kids of "Home Improvement," who were shooting their show next-door. When reminiscing with ABC News about the film, Vinessa Shaw talks about enjoying her time with costar Thora Birch, as well as the "Home Improvement" kids. "Thora Birch and I would sing a million songs and run around and be crazy on the Disney lot. Tim Allen's show 'Home Improvement' was filming, so the kids of "Hocus Pocus" and 'Home Improvement' were on the lot and high-fiving each other," she recalls. 
Just like plenty of other kids from the 90s, the child actors from "Hocus Pocus" must have fond memories pop up every time the Halloween season rolls around, just like those who have turned "Hocus Pocus" viewing into an ongoing annual event. With the sequel upon us, fans of "Hocus Pocus" will have another movie to beef up the list of yearly October traditions.