What A Live-Action Ghostbusters Series Could Look Like According To Dan Aykroyd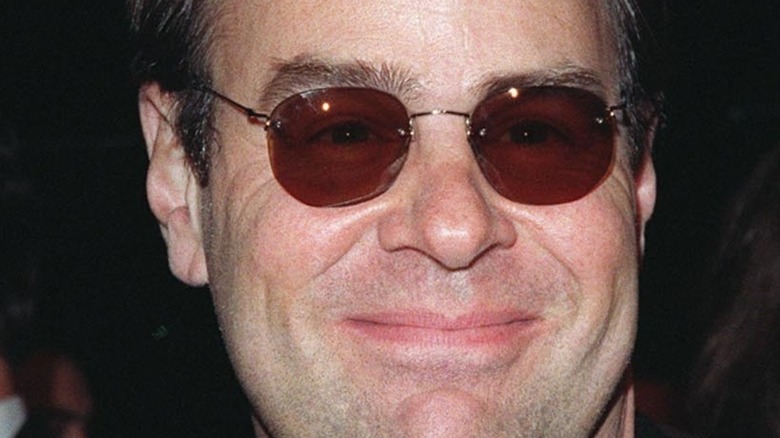 Featureflash Photo Agency/Shutterstock
When the original "Ghostbusters" movie was released in 1984, the creators had no clue what kind of afterlife this franchise was to have. The success of the Ivan Reitman-directed horror-comedy starring Bill Murray, Dan Aykroyd, Harold Ramis, and Ernie Hudson as blue collar, paranormal exterminators was felt around the globe, possessing fans and merchandise collectors of all kinds.
The initial box office success of "Ghostbusters," not surprisingly, led to a sequel, which brought back all the key players from the first film. As the years went on, fans were also treated to two animated series, "The Real Ghostbusters" and "Extreme Ghostbusters," as well as the "Ghostbusters: Answer the Call" reboot in 2016. Most recently, original director Ivan Reitman's son, Jason Reitman, got behind the camera with the legacy sequel "Ghostbusters: Afterlife."
With a sequel to "Ghostbusters: Afterlife" on the way, it's clear that the franchise itself is doing its best undead impression, and it's not going anywhere soon. This has made fans wonder, could there ever be a live-action series in the future? If so, what would that look like? Well, every "Ghostbusters" enthusiast will probably have their own opinion, but perhaps the most important one comes from the original film's co-creator, Dan Aykroyd.
Dan Aykroyd thinks a Ghostbusters series can happen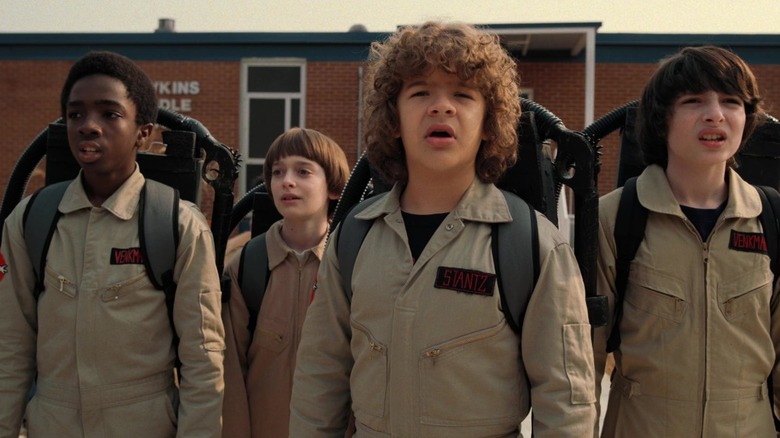 Netflix
Now that "Ghostbusters" is back again in a big way, the inter-dimensional door to a possible TV series surely floats in the realm of possibility. But what would that series be like? Well, the original movie's co-writer and star Dan Aykroyd has an idea, which happens to be connected to a minor plot point of the second season to Netflix's hit, "Stranger Things." 
Released for binge-watching during the week of Halloween, 2017, season 2 of "Stranger Things" has the trick-or treating kids of Hawkins dressed in their favorite costumes: the "Ghostbusters." Just seeing these characters donning the beige jumpsuits and makeshift spectral-snagging proton packs got plenty of fans imagining what a "Ghostbusters" series would be like. Well, CinemaBlend reports that Dan Aykroyd believes that it's not only possible, but may reflect that same season of "Stranger Things." 
When asked if a TV series for "Ghostbusters" was possible and what it might look like, Aykroyd said, "Yes. Absolutely. Sure. Sure. I could see several possibilities there. You know? Take a cue from these guys in 'Stranger Things,' and maybe have the Ghostbusters in high school or something." Well, you can't dismiss an idea that comes from the same brain which helped manifest the original story, to begin with. T
The question remains, however, will it ever happen? With the continuing avalanche of streaming series that helps expand the worlds of other original hit films, it's a realistic possibility.