The Ghostbusters: Afterlife Sequel Is Coming Sooner Than You Think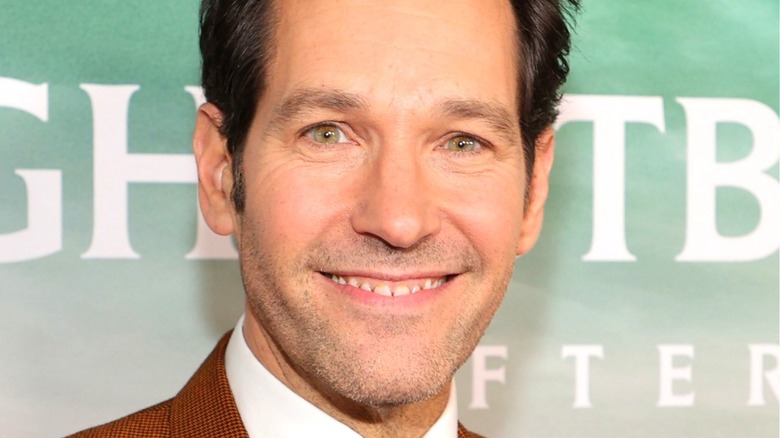 Theo Wargo/Getty
After years of speculation and misfires, Sony seems to have the "Ghostbusters" franchise finally back on track. 2021's "Ghostbusters: Afterlife" was more widely welcomed than 2016's reboot, harkening back to Spielbergian adventures from the 1980s. From director Jason Reitman, son of the original "Ghostbusters" director Ivan Reitman, "Afterlife" picks up decades after the original, following an entirely new cast. This time around, the focus is on a group of kids out in Oklahoma who stumble upon a bounty of specters.
The film was well-received by critics and audiences alike. It currently has a critics' rating of 63% on Rotten Tomatoes, but its score is 94% with audiences. Josh Flanders of The Chicago Reader wrote, "[It] relaunches the franchise with a mostly funny and solid offering." It's clear there are people out there chomping at the bit for more "Ghostbusters," and luckily, it seems like they're going to get precisely that sooner than anticipated. 
The sequel to Ghostbusters: Afterlife will come out on December 20, 2023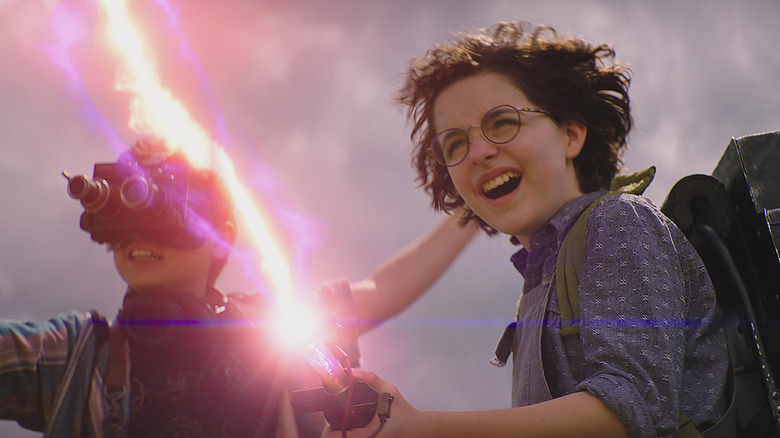 Sony
"Ghostbusters: Afterlife" teased that there were more stories to be told in this universe. The post-credit scene suggests a sequel could return to its New York roots, and there are clearly more dangers on the horizon, given the fact the ghost containment unit appears to be holding something. There are plenty of directions for a follow-up to take, and fans have known a sequel has been in the works for a while. Earlier this year at CinemaCon, Sony unveiled a sizzle reel for the upcoming project, and now, audiences know precisely when they can expect to see more ghostbusting take place. 
It looks like fans will get an extra present next holiday season. Deadline reports that the sequel to "Ghostbusters: Afterlife" will drop in theaters on December 20, 2023. It faces some stiff competition, seeing how "The Color Purple" and the animated "The Tiger's Apprentice" release on the same day. Two days later, Disney has the "Star Wars" film "Rogue Squadron" still on the docket.
That's not the only "Ghostbusters" property fans can look forward to. Variety reported that an animated "Ghostbusters" project was in the works at Netflix with Ivan Reitman on board as a producer. It's a good time to be a "Ghostbusters" fan.