What Shirley MacLaine Wants For Her Only Murders In The Building Future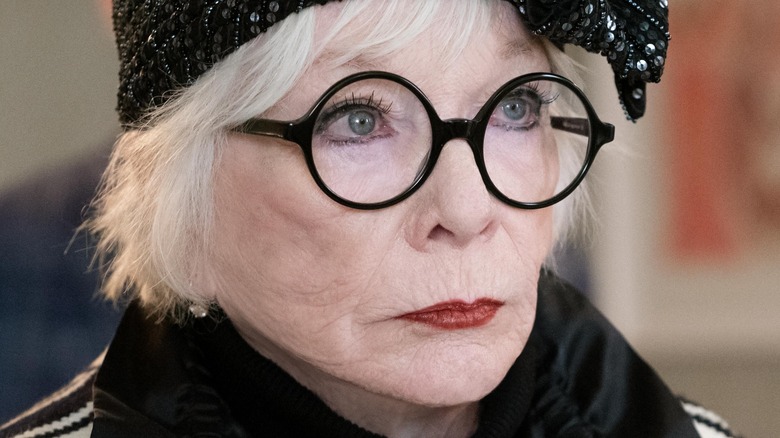 Barbara Nitke/Hulu
"Only Murders in the Building" recently finished up its second season, and it kept the momentum going right up until the end, where it presumably teased the plot for a forthcoming Season 3. The murder mystery's sophomore offering continued the show's trend of not only bringing a fun hybrid of comedy and mystery but bringing in surprisingly high-profile actors to guest star on the show. This time around, "Only Murders in the Building" saw big stars like Amy Schumer and Cara Delevingne appear in small but pivotal roles, especially in the case of the latter.
However, perhaps one of the most legendary additions to the cast was Shirley MacLaine. MacLaine portrayed Leonora Folger, an enigmatic painter who heavily factors into the growing mystery surrounding the murder of Bunny Folger (Jayne Houdyshell), the president of the Arconia building. While MacLaine only appeared minimally in the series, she helped Charles-Haden Savage (Steve Martin) uncover much about the history of his father. Interestingly enough, MacLaine has her own ideas about how her character can be used in the future.
Shirley MacLaine wants a movie about her Only Murders in the Building character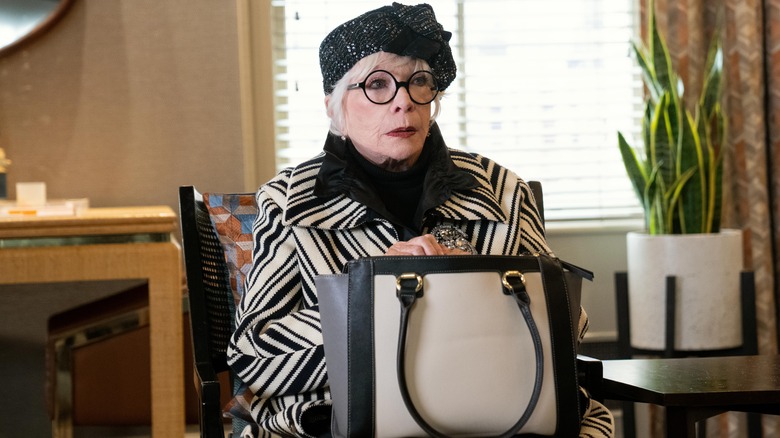 Craig Blankenhorn/Hulu
During an interview with Town & Country, Shirley MacLaine talked extensively about her career as a whole, but the legendary actress also talked about her time on Season 2 of "Only Murders in the Building." As it turns out, she doesn't exactly want her limited appearance on the show to be the end of her Leonora Folger character. She told the magazine, "she should get her own movie, frankly," presumably with MacLaine starring in it. This may not be so far-fetched, considering "Only Murders in the Building" has been a massive viewership success for Hulu (per Vulture), and showrunner John Hoffman himself has confirmed that spin-offs are not out of the question.
It also helps that MacLaine is such a revered thespian, who's been active in Hollywood since the 1950s. She also has a very friendly relationship with both Steve Martin and Martin Short, which she elaborated on in her Town & Country interview. "I've known Steve and Marty both for years," she said. "We talk about the world and our past — we do a lot of that — but they're also very intelligent, so we talk about real stuff." With an established connection to the show's stars and a fascinating character who still has many unanswered questions surrounding her, including Leonora Folger in future seasons or a spinoff, just makes sense.