Stranger Things' Millie Bobby Brown Thinks This Would Be The Perfect Ending For Eleven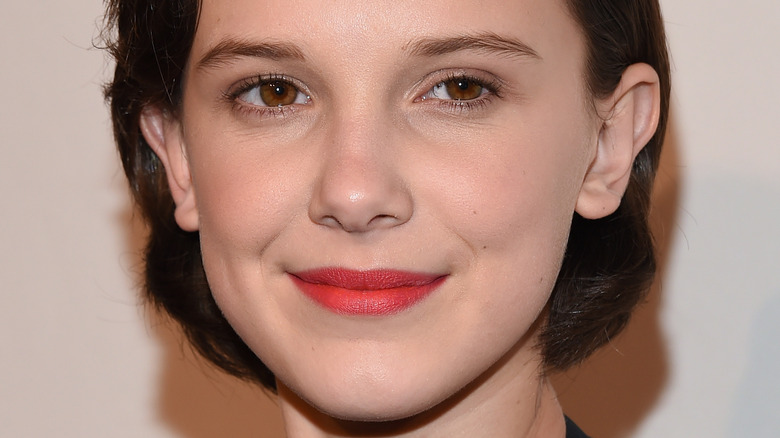 DFree/Shutterstock
We may have come into "Stranger Things" expecting sci-fi horror antics and 80s-inspired thrills, but we stayed because of its cast of lovable characters — from the plucky Dustin Henderson (Gaten Matarazzo) to the no-nonsense Chief Jim Hopper. Arguably the most beloved of these characters is Eleven, played to perfection by Millie Bobby Brown. 
Raised in a secret government facility, where her ever-increasing tool belt of psychokinetic powers were exploited for mysterious experiments, Eleven quickly becomes the heart of "Stranger Things" when she escapes and befriends Mike Wheeler (Finn Wolfhard) and his group of pals, who help her acclimate to the normal world. Oh — and they also need her help to stop those pesky monsters that rise from an alternate dimension and continuously put their town on the brink of complete destruction. You know, give and take. 
As Eleven has become the show's breakout character, Millie Bobby Brown has shot her way up to become one of Hollywood's most prominent young actors. Like the best performers, it only makes sense that Brown would have a level of understanding with her famous character that even the most loyal audiences can't comprehend. Her connection with her super-powered alter ego is so strong that Brown even has her own vision for how she would like to see Eleven's arc end on the show. 
Eleven and Mike should get married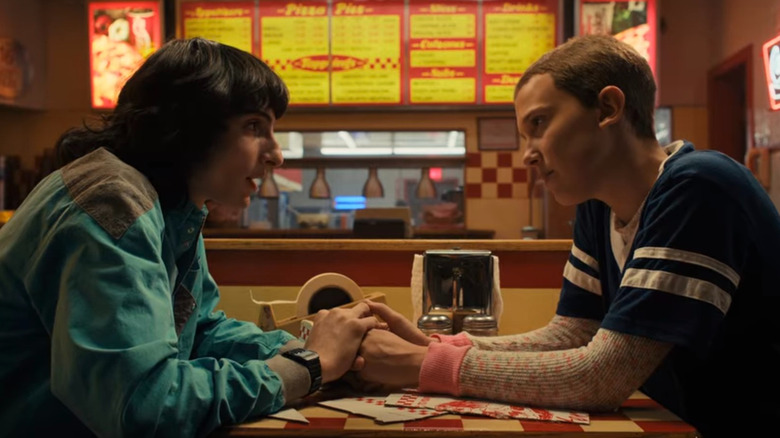 Netflix
In an interview with Glamour UK, Millie Bobby Brown spoke about her career close to the release of the 2020 Netflix film, "Enola Holmes," in which she stars in as the titular heroine and is also credited as a producer. Along with talking about the then-upcoming film release, the "Godzilla vs. Kong" star couldn't help but get into the series that put her name on the map. 
Brown talked about how much she missed being on set, and also revealed a very particular vision for what she would like to see happen to Eleven at the end of the show. Though the couple were later fated to go through a rough patch in Season 4, Brown said that Eleven, " ... loves Mike — I want them to get married. That's what I need. I need a wedding scene for 'Stranger Things' period." 
She goes on to even make up a cheeky inside joke that could play during the scene, suggesting, "Eleven in a wedding dress and her going, 'Sorry, my nose is bleeding. It's a white dress.' Doesn't it just seem like it would fit?" With all Eleven has gone through throughout the show's four seasons so far, it only seems fair that she be given the happy ending she deserves. 
The two-part fourth season of "Stranger Things," released in summer of 2022, went on to be a record-breaking success for the streamer (via Indiewire). Earlier in the year, Netflix announced that the fifth and final season of "Stranger Things" will be coming (via Deadline), and star David Harbour told GQ that fans will likely see the final chapters of the story in "mid-2024, based on our track record."