How Stranger Things Season 5 Will Return To Its Season 1 Roots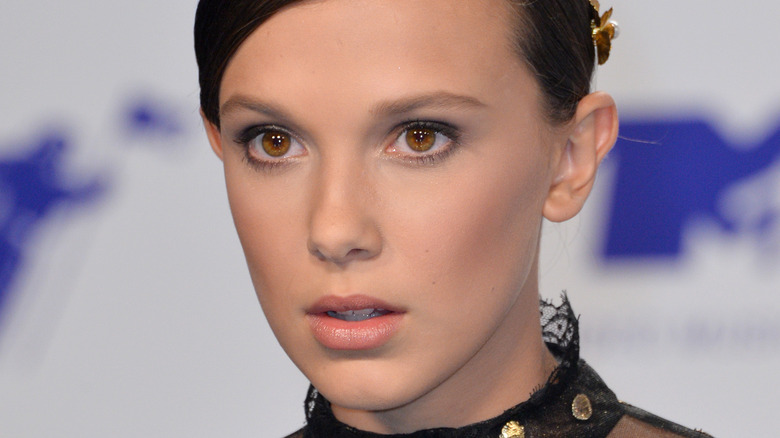 Featureflash Photo Agency/Shutterstock
"Stranger Things" Season 4 has been a huge hit for Netflix, even months out from its premiere. Like its predecessors, Season 4 has received excellent audience and critical reviews and expanded the world of the show in major ways. The release was split up into multiple parts, as were the group of characters we first came to know in Season 1. After the events of the Season 3 and the apparent death of Jim Hopper (David Harbour), the Byers family decides to move and get a fresh start, despite the loved ones they still have there. Joyce (Winona Ryder) ends up taking Eleven (Millie Bobby Brown), Will (Noah Schnapp), and Jonathan (Charlie Heaton) to Lenora Hills in California to continue their lives, while Hopper secretly wastes away in Russia and the rest of the crew stays in Hawkins.
However, 'The Upside Down' comes back once again to challenge those left behind. New supernatural threats emerge in the form of the mysterious Vecna, and with the group split up across Russia, California, Nevada, and Indiana, the story becomes much larger than ever before. Fresh faces like Eddie Munson (Joseph Quinn) and Dmitri Antonov (Tom Wlaschiha) also play major roles, adding to the narrative in interesting ways. But as we approach "Stranger Things" Season 5 – the show's final season – the Duffer brothers have revealed that the focus will be pulled back in for the finale, centering on the original main characters and returning to the show's roots.
Stranger Things Season 5 will focus on the original characters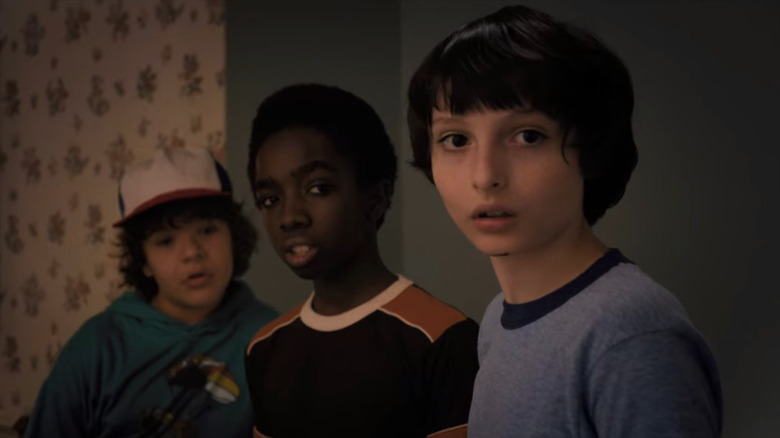 Netflix
In a recent interview with Collider about all things "Stranger Things," Matt and Ross Duffer said that Season 5 will ultimately center around the original Season 1 group of Mike (Finn Wolfhard), Will, Lucas (Caleb McLaughlin), Dustin (Gaten Matarazzo), and Eleven. When the Duffer brothers were asked if events would still take place in Russia during Season 5, Matt explained that everything will take place mostly in Hawkins. "Currently, Russia is not in it," he said. "I think one of the things that's exciting about Season 5 is [that] Season 4 was interesting to us because everyone was scattered to the winds. That's what was unique about it. But this is about everyone finally coming back."
With Hopper and the Byers family now back in Hawkins, every member of the original group is together again. The Duffer brothers want to use that opportunity to revisit the relationships between everyone. "There's something interesting to re-explore some of the season one dynamics again, except on this grander scale." This is likely exciting news for hardcore fans, as it harkens back to the best parts of "Stranger Things" Season 1. It was also recently revealed through a Twitter post from the writing team that work on Season 5 has begun, bringing us closer and closer to seeing everyone take on Vecna one final time.