Big Sky Viewers Now Understand What Supernatural Fans Already Knew About Jensen Ackles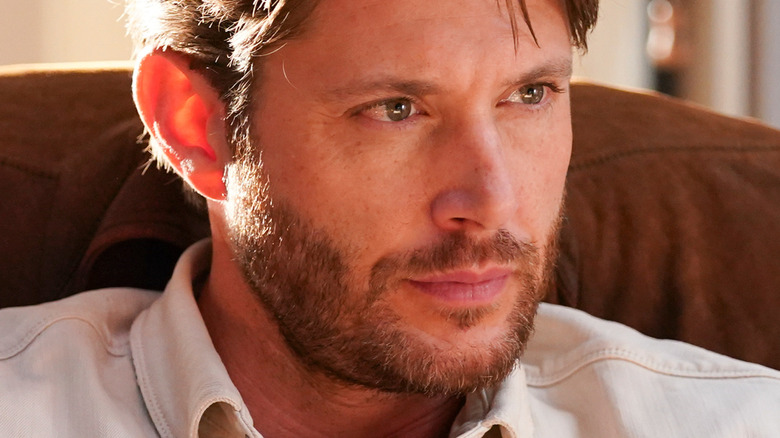 ABC/Michael Moriatis
ABC's pastoral crime drama "Big Sky" got off to what some might consider a rocky start. Upon the premiere of its first season, the recognizable cast of "Big Sky" was perhaps one of its biggest assets, including names like Katheryn Winnick of "Vikings" fame, seasoned character actor John Carroll Lynch, and "Silence of the Lambs" victim Brooke Smith, among others. However, by its end, a number of viewers reported feeling underwhelmed by "Big Sky" Season 1's finale.
Nevertheless, "Big Sky" soldiered on and retained a sizable enough viewer base for a third season, the first episode of which premiered on September 21, 2022. One hallmark of "Big Sky," established in its first couple years on the air is that each season effectively stands on its own. "Big Sky" Season 3, therefore, is subtitled "Deadly Trails." Not only is the third season's story distinct from seasons past, but it features two new characters in its central cast: business owner Sunny Barnes (portrayed by country singer Reba McEntire) and Sheriff Beau Arlen (Jensen Ackles), who technically debuted at the end of Season 2 prior to his reoccurring Season 3 role.
Ackles' Beau Arlen, in fact, is quickly becoming a fan favorite, in a manner that might seem like déjà vu to those who witnessed his popularity among the fanbase of "Supernatural" over the course of the 15 years he spent as one of its stars.
Big Sky fans are becoming Jensen Ackles fans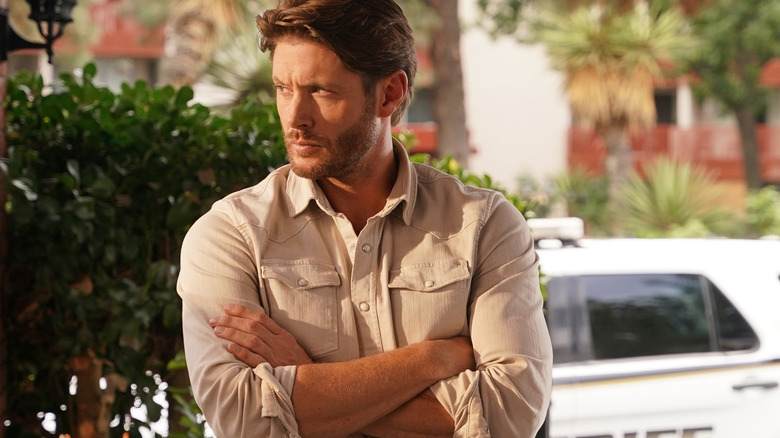 ABC/Michael Moriatis
Shortly before the "Big Sky" Season 3 premiere, a Twitter account with the handle @SoldierBoyFan — referring to Jensen Ackles' character on "The Boys" — tweeted a photo of his "Big Sky" character with the caption, "Show me a hotter Sheriff than #BeauArlen." This received more than 1,000 likes.
Similarly, on the date that "Big Sky" Season 3, Episode 1 first aired, Twitter user @maladjustined wrote, "Good lord. Watching a bit of Big Sky. Jensen Ackles has to be one of the sexiest men I've ever laid eyes on," and received more than 500 likes in total.
The comments beneath a trailer for Season 3 on YouTube, meanwhile, consist primarily of users likewise enthralled by Ackles' Beau Arlen. One user, for example, commented, "The Ackles effect. In love with this man and the show."
"Big Sky" showrunner Elwood Reid even highlighted Ackles' massive popularity in an interview about Season 3 with Entertainment Weekly. "He's one of those guys that I've always loved. He's someone my daughter and my wife likes, and a lot of guys like," said Reid. "I'd heard nothing but raving from people who worked with him — what an amazing guy he was."
This hyperbolic praise for Ackles is reminiscent of the actor's glowing reception among "Supernatural" fans — a thread on the "Supernatural" subreddit commemorating his birthday, for instance, was upvoted around 3,000 times. As "Big Sky" continues, then, an entirely new wave of Ackles fandom may well emerge.