Are Mila Kunis And Laura Prepon From That '70s Show Friends In Real Life?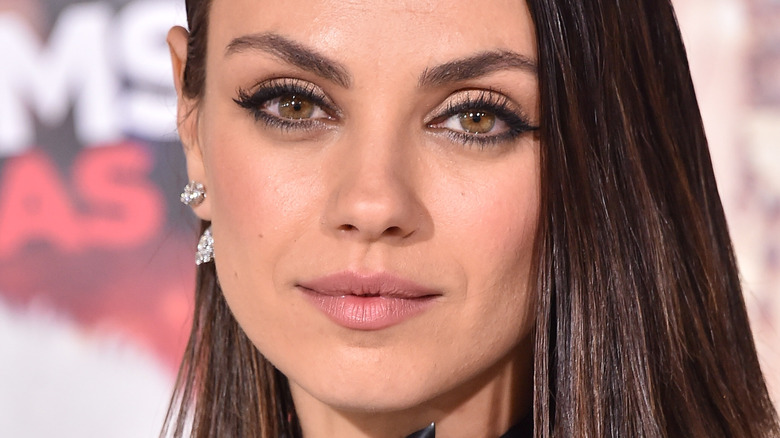 DFree/Shutterstock
The strengths of "That '70s Show" came mainly from an ensemble cast with natural chemistry on screen. Through eight seasons, we got the chance to see some friendships evolve into romances, as in the case of Eric Forman (Topher Grace) and Donna Pinciotti (Laura Prepon), and others develop as friendships. Bonds grow stronger and change, and as the show proved, this can be an excellent source of comedy.
The example of Donna and Jackie Burkhart (Mila Kunis) is a good one. Their relationship hasn't always been the best, what with Donna and Jackie doing terrible things to each other. But as the only two young women in the friend group, they learn to lean on each other, with Jackie even moving in with Donna after her father is sent to prison (via IMDb). However, this doesn't necessarily mean that Prepon and Kunis have become friends in real life. Plenty of solid bonds have been portrayed on TV by actors who disliked each other. Rumors about a falling out between Debra Messing and Megan Mullally dogged the rebooted "Will & Grace," and there were rumors that the feud was the primary reason the show ended when it did.
All of which is to say that while there's no guarantee that on-screen bonds will translate off-screen as well, it's still nice when it does. Fortunately, it has for Kunis and Prepon.
Laura Prepon and Mila Kunis are friends in real life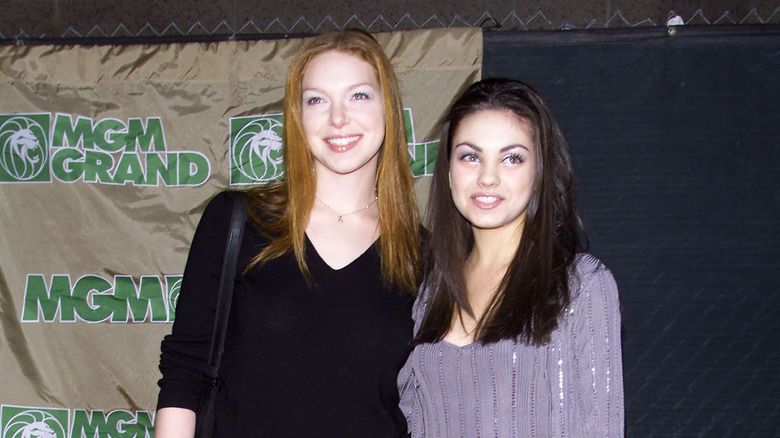 Frank Micelotta Archive/Getty Images
In 2020, Laura Prepon opened up to Entertainment Tonight about how she dealt with the challenges of being a working mother in Hollywood. In particular, she mentioned that Mila Kunis gave her some of the best advice on dealing with "mom guilt" as she returned to work.
"When Mila first started going back to work, it was really hard. Whenever she said she was going to work, she would make it positive," Prepon told Deidre Behar. "She'd say, 'Mommy has to go to work,' instead of all, 'Mommy has to go to work, this sucks.'" Prepon also said that Kunis' advice made it into her memoir, "You and I, as Mothers: A Raw and Honest Guide to Motherhood."
In other words, it sounds like Prepon and Kunis haven't just remained in touch since the end of "That '70s Show," but close enough to share parenting advice. That's pretty close, honestly. This also means that the two will be happy to see each other when they reunite on the set of "That '90s Show" (via Variety).