Whatever Happened To Cat Person Dating App Tabby After Shark Tank?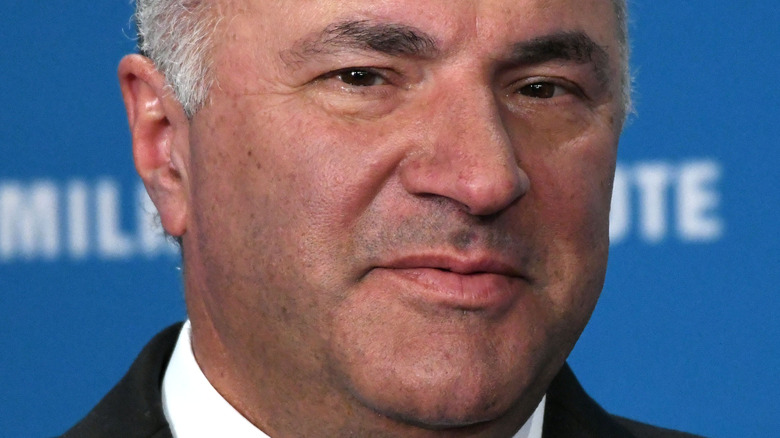 Michael Kovac/Getty Images
"Dog people wanted their own dating app, cat people needed their own dating app," entrepreneur Leigh D'Angelo said in an interview with 13 On Your Side when discussing the origins of her cat people dating app, Tabby. D'Angelo had previously developed the dating app Dig, which catered to dog lovers, and noticed that cat owners could potentially use a similar service. The app was launched on International Cat Day on August 8, 2020, and saw over 10,000 downloads (via Google Play), likely surged by the record number of pet adoptions occurring throughout the height of the COVID-19 pandemic (via Chewy). 
D'Angelo brought Tabby's brand managers, Nathan "The Cat Lady" Kehn and Sterling "The Trap King" Davis, to present their idea to the investors on Season 13, Episode 4 of the ABC reality series "Shark Tank." The team looked to get $300,000 in exchange for 20% of the business.
Despite liking the idea, many of the sharks found issues in expanding the concept in the sea of dating apps available on the market. However, Kevin O'Leary decided to take a chance on the cat lovers and offered them $300,000 for 30%, using his past success with the cat health company BasePaws as reasoning for his ask. The trio went with O'Leary and the deal was made, but has it remained the cat's meow? 
Tabby wasn't able to land on its feet
In July 2021, Tabby and its sister company, Dig, teamed up with RealMe, an online platform that ensured safety for dating app users by allowing users to access background information of potential partners (via Cision). Despite this, the app continued to face issues and Tabby largely received unfavorable reviews from users, with many claiming that the app contained numerous bugs. It's unclear if the deal with Kevin O'Leary ever went through.
While the app is available on Google Play, it is not available on the App Store anymore. Similarly, the company's website is no longer functioning. The Tabby Instagram account has not posted since February 14, 2022, and Dig's Instagram hasn't been updated since August 2022. In its final Instagram post, Dig wrote, "It has been a roller coaster ride for the past 6 years, and we can not thank each of you enough for believing in our dream. It is with great sadness and a lot of tears that we will be closing our business. On a positive note, it has been a joy and we could not be happier for the many couples who matched on Dig and Tabby. May they have a long-lasting loving relationship with each other and their beloved animals!" 
While there is no concrete explanation as to why this decision was made, it would appear that the company has seen the last of its nine lives. Notably, Tabby isn't the first dating app to appear on the ABC series. In fact, the Hater app also struggled after "Shark Tank."