Whatever Happened To Christine Baranski After The Big Bang Theory Ended?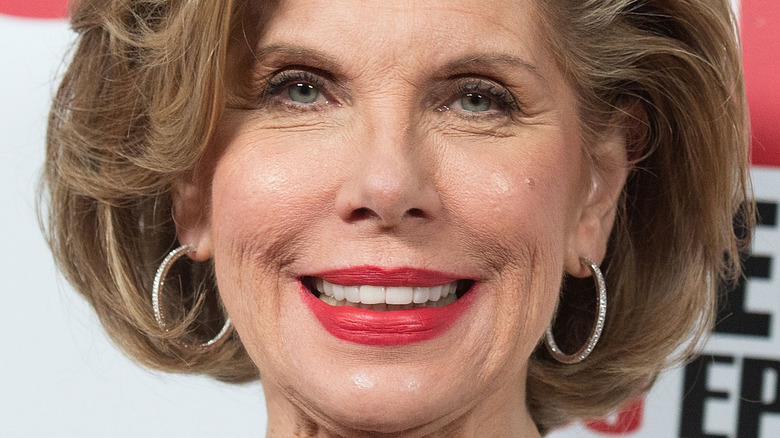 Jennifer Lourie/Getty Images
"The Big Bang Theory" had more than its fair share of unusual characters, from the pompous Sheldon Cooper to the awkward and ever-horny Amy Farrah Fowler. But even some of the guest stars of the show stand out for their memorable characters. From Bob Newheart's appearance as the surly children's science show host Professor Proton to James Earl Jones' portrayal of a wacky version of himself, the show had some real standout guest appearances. One such guest star was Christine Baranski, who played Leonard's mother, Beverly Hofstadter.
Baranski is one of the most memorable guest stars, and she says that people recognize her on the street as "Leonard's mother" more than they recognize her for other roles. She even received four Emmy nominations for her guest appearances on the show. Baranski has a long list of film credits to her name, including "Cruel Intentions," the 2000 live-action version of "How the Grinch Stole Christmas," the 2002 film version of "Chicago," and "Bullworth." She even won an Emmy award for her role in the 90s sitcom "Cybill" as the vapid socialite Maryann Thorpe.
Fans that primarily recognize Baranski as Leonard's mother might be wondering what she's been up to since "The Big Bang Theory" ended its run in 2019. Well, the actress has continued to have a successful career, particularly with one role she started playing before "Big Bang Theory" ended.
She's the star of The Good Fight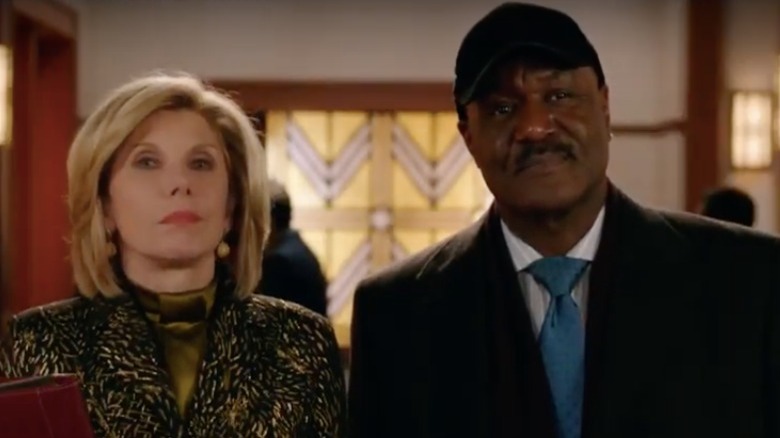 Paramount+/YouTube
For all of her illustrious film credits, one of Christine Baranski's most famous roles has been that of Diane Lockhart on the CBS legal and political drama "The Good Wife," which started in 2009. Lockhart was one of the partners at the law firm of ​​Stern, Lockhart, and Gardner. She became such a popular character with fans that she was given her own spin-off, "The Good Fight," in 2017, shortly after the finale of "The Good Wife." "The Good Fight" has had five seasons so far, and while it has been renewed for its sixth, it has been revealed that the sixth season will be the final one.
While "The Good Fight" may be Baranski's most notable role since the end of "The Big Bang Theory," it isn't the only role she's had since then. She also plays the role of ​​Agnes Van Rhijn in the HBO historical drama "The Gilded Age." Additionally, she played the role of Mrs. Dolores Devine in the Disney animated series "Fancy Nancy" until its conclusion in February 2022. In terms of future projects, she's set to reprise her role as Ruth, mother to Mila Kunis' Amy, in the third installment of the "Bad Moms" franchise called "Bad Moms' Moms." All in all, Baranski seems to still have a booming career.