Dallas Dupree Young Reveals His Special Encounters With Ralph Macchio And William Zabka On Cobra Kai - Exclusive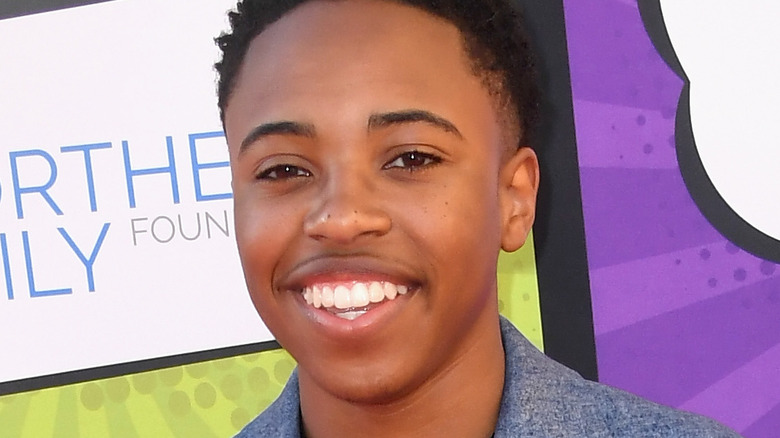 Albert L. Ortega/Getty Images
Although the bulk of Dallas Dupree Young's scenes in the hit Netflix series "Cobra Kai" involve training in the Cobra Kai dojo and talking with the people surrounding it, the teen actor has also had the opportunity to chat with series stars-slash-executive producers Ralph Macchio and William Zabka.
Macchio's and Zabka's classic characters — Daniel LaRusso and Johnny Lawrence — are at the center of the series, which examines the lives of the karate adversaries-turned-allies more than three decades after their tournament face-off in "The Karate Kid." And while Johnny has abandoned the revived Cobra Kai dojo to take up arms with Daniel when the villainous sensei, John Kreese (Martin Kove), resurfaces, neither of them can seem to take the head off the slithering snake. Worse yet, Kreese's fellow Army veteran Terry Silver (Thomas Ian Griffith) returned to help his old friend run the Cobra Kai in Season 4, only to betray to him in Episode 10 to shape the expanding dojo franchise in his image.
One of the students who fell under Kreese and Silver's "No mercy" spell in Season 4 was Kenny Payne (Young), a new middle school student who seeks a way to defend himself after being bullied by Daniel's son, Anthony (Griffin Santopietro). As such, Young largely interacted with the likes of Kove, Griffith, Santopietro, and Tanner Buchanan — whose character, Robby Keene, mentors Kenny — in "Cobra Kai" Seasons 4 and 5. Still, Young has many wonderful memories to share about Macchio and Zabka as well.
Macchio and Zabka gushed over Young's work in his pivotal Season 4 fight scene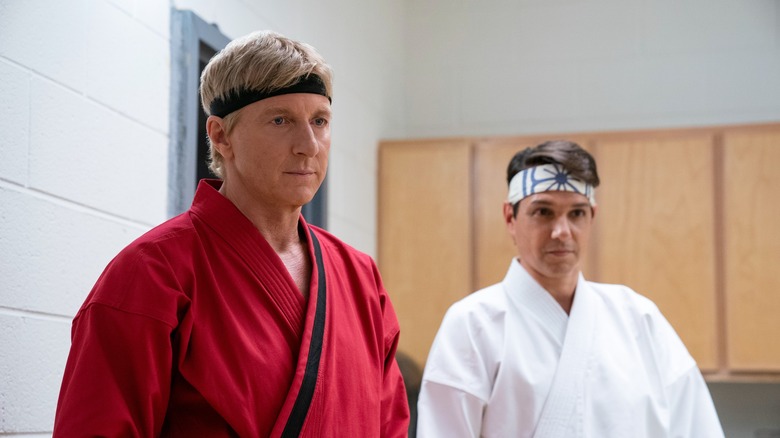 Curtis Bonds Baker/Netflix
In an exclusive interview with Looper, Dallas Dupree Young said he had some "very intuitive conversations" with both Ralph Macchio and William Zabka when they gave him the layout of Season 4 and Kenny's character arc. "When I talked with William Zabka, being in his presence was a great environment for me. He was so respectful and so nice. He has this great energy to him every single day he comes to set," Young said.
Young also recalled a moving conversion he had with Macchio and Zabka after filming Kenny's All-Valley Tournament fight scene opposite Robby in the last episode of Season 4. "[Ralph] was watching it, and I had no idea he was there. He came up to me and said, 'Hey kid, I want to let you know, you just got us another season with that.' I was like, 'Oh, I appreciate it. Thank you.' He was like, 'No, for real. That was incredible work,'" Young remembered. "Same thing for William. He grabbed me and said, 'That was something special.' It's been great."
Young's turn as Kenny was so impressive that he went from playing a recurring character to a series regular on "Cobra Kai" Season 5 — which gives the teen actor more opportunities to take in the "hopelessly stuck in the 1980s" humor of Zabka's Johnny Lawrence. "Oh, I love it," Young said, laughing. "The funny thing about it is, that's literally William in real life — his energy is like that, his humor. He's so humorous. He's hilarious in real life, so it definitely plays well on camera."
All five seasons of "Cobra Kai" are streaming exclusively on Netflix.