The Big Change Fans Can Expect From Dancing With The Stars' Disney+ Move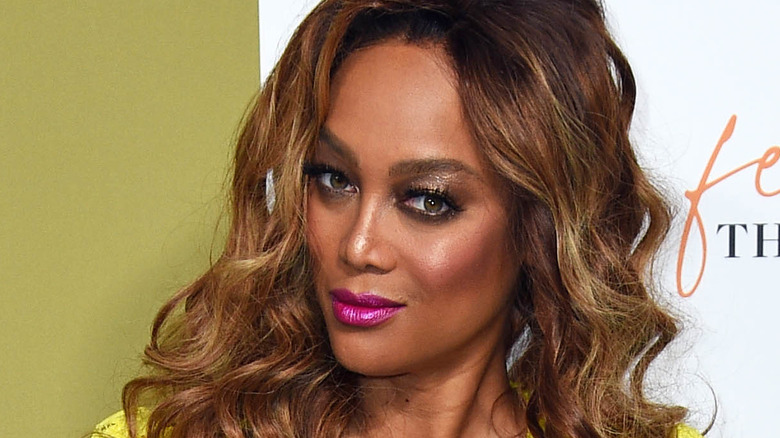 Tristar Media/Getty Images
"Dancing with the Stars" Season 31 premieres tonight. Most fans already know not to tune into ABC, though. For its thirty-first season, the beloved celebrity dancing competition will be moving over to the Disney+ streaming service.
For the most part, viewers should expect what they've always gotten from "Dancing with the Stars" — celebrities showing off their moves alongside some of the most skilled professional dancers in the business. Still, the show's home isn't the only change in store.
There is, of course, the addition of Alfonso Ribeiro as co-host. Ribeiro won the nineteenth season of "DWTS" in 2014, proving he was capable of far more than the idiosyncratic moves as Carlton Banks on "The Fresh Prince of Bel-Air." There is also the matter of runtime. At least until this coming December, when new pricing tiers are introduced, Disney+ is ad-free. What this means for the length of each "DWTS" episode is significant.
With no ads, Dancing with the Stars will be a full 30% longer
"Dancing with the Stars" will be a full two hours as it moves to streaming. Technically, it always has been. But on network television, producers have always accounted for commercial breaks in their runtimes. With no ads on Disney+, producers are still aiming for a total runtime of two hours, meaning they will have a good amount more time to fill.
"We've got up to two hours on the nose to fill, rather than a commercial version of two hours," "DWTS" producer Conrad Green told Variety. "And that's almost a third more material that you've got to find for the show."
Finding content to fill the whole two hours is one thing, though according to Green, this will not be a problem at first simply because the new show will have more contestants than almost any other previous season. A potentially larger concern for producers has been having to figure out how to do set changes without the break provided by commercials.
"We've lost 34 minutes of reset time," said Green. "So those are our big challenges this season, how do we fill that [extra] time editorially, and secondly, how do we deal with losing those minutes that we used to use for reset?" The executive producer also said that they have planned to tackle these challenges by bringing back the skybox, which has come and gone over the course of 30 seasons (via Heavy.com). There is also room to bring back group dances and other features that were removed during the height of the coronavirus pandemic.