Why Did A Rare Ford Cabriolet Lose $4,000 In Value On American Pickers?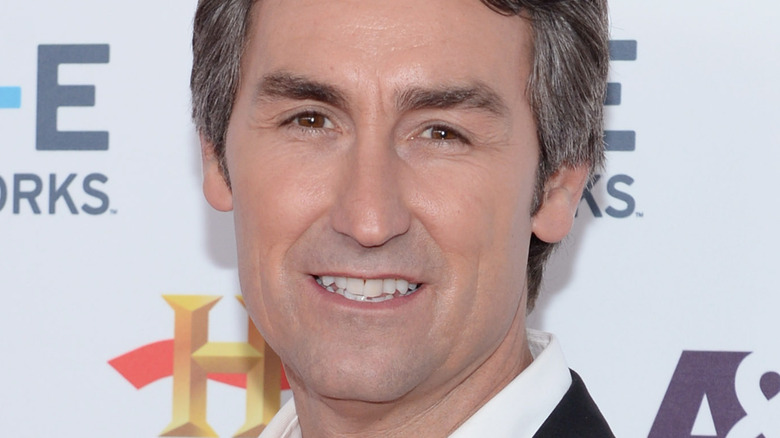 Andrew H. Walker/Getty Images
In a typical episode of "American Pickers," its hosts will attempt to purchase antiques at price points that could theoretically accommodate reselling them for a profit. The sorts of items they buy, however, can range drastically in value, from everyday collectibles to vintage luxuries.
On the low end of the spectrum, for example, the cheapest find in "American Pickers" history happened during filming of the show's 12th season. In footage of this moment, circulated as a bonus clip online, then-host Frank Fritz happens upon a fishing rod in a storage unit owned by the proprietor of a vintage racecar collection. Fritz then purchases the item for $5.
Meanwhile, some of the most expensive things bought on "American Pickers" include a 1910 model motorcycle, a 1958 Chet Atkins signature Gretsch guitar, and a prototype Yoda puppet, among others. These items all cost thousands of dollars, with the motorcycle in particular requiring host Mike Wolfe to drop a whopping $55,000.
Of course, even these sorts of big ticket items typically harbor some degree wear or damage, lowering their value and allowing the "American Pickers" crew to restore and sell them in better condition than they found them. Such was the case with a rare Ford Cabriolet that lost $4,000 in value over the course of Wolfe's negotiation with its owner.
Mike Wolfe personally identified some issues with a Ford Cabriolet he wanted to purchase
On "American Pickers" Season 17, Episode 5, Frank Fritz and Mike Wolfe meet with the owner of a 1934 Ford Cabriolet convertible equipped with a new-at-the-time V8 engine. Before Fritz and Wolfe inspect the automobile, its owner asks for $40,000.
Of course, Wolfe does his due diligence and takes the car out on a test drive before closely examining its inner and outer hardware for any signs of wear or damage. Ultimately, Wolfe hears a sound indicating an irregularity with the car's clutch that he attributes to a component called a throwout bearing. He also identifies some chipped paint, a leaking radiator, nonfunctional headlights, and a broken speedometer. In light of these issues, Wolfe successfully negotiates the vehicle's price down from $40,000 to $36,000. The car's condition, he explains to viewers, is ideal, given that it's both functional and in need of just the sorts of minor repairs that could allow him to flip it for a profit.
While money is important to Wolfe, in an interview with CBS News, he shared some additional insight into what keeps him in the picking business. "All of these things in here were someone else's dreams," he said. "They were someone else's world. There's a magic to it." Purchasing this Ford Cabriolet for $4,000 less than its asking price, then, is a case of Wolfe making a solid business decision while doing what he loves.