The Cheapest Find On American Pickers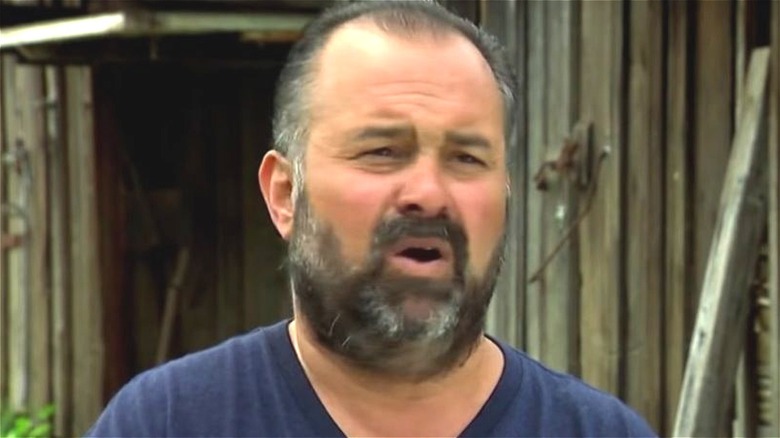 History
History's "American Pickers" is a simple show about two things: remarkable antiques and the value behind them. Since 2010, the team of Mike Wolfe, Danielle Colby, and Frank Fritz — until his recent firing — have searched far and wide across much of the United States with hopes of finding long-lost pieces of our past. They don't care if it's buried deep in a shed or put out on display for everyone to see, if it catches their eye, then they're willing to write out a check and take it off the owners' hands.
Throughout its now-22 seasons, "American Pickers" has showcased all kinds of purchases. Classic cars, rusty signs, vending machines, and more have made their way onto the program, and they often go for big money. Depending on the situation, the "Pickers" team isn't afraid to shell out hundreds or even thousands of dollars if it means adding something truly special to the Antique Archaeology inventory. The grand nature of these deals makes them prime television material, though it's not uncommon for small purchases to accompany them.
For example, Wolfe and Fritz once visited the home of a collector and walked away with a couple of neat items. Despite its uninteresting nature, one trinket from this trip deserves the spotlight for being perhaps the cheapest find to date on "American Pickers."
$5 well spent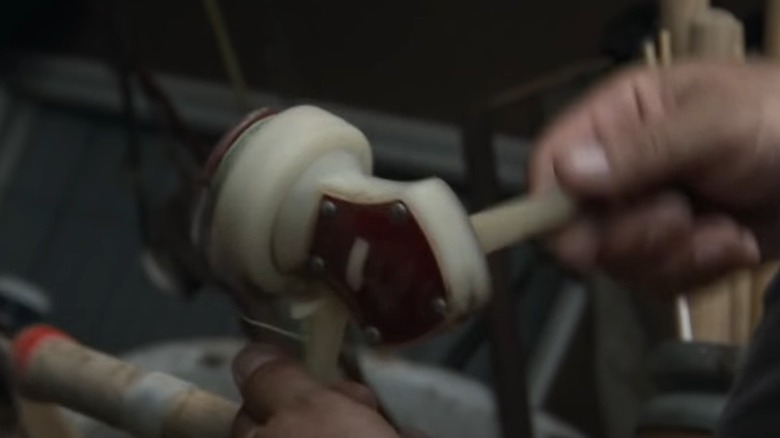 History/YouTube
Technically speaking, the buy in question didn't actually appear on a full-length episode of "American Pickers." Rather, it showed up in a bonus clip from Season 12, titled "Original Pringle," where Mike Wolfe and Frank Fritz visit a man named Marty, who boasts a collection of around 51 track-driven racecars. None of the once-high speed vehicles wound up going home with the picking duo, but that didn't make their trip a total loss. Once they started exploring Marty's property a bit more, they stumbled upon a couple of things that really caught their attention.
Wolfe was responsible for the big-ticket purchase of the day, scoping out a vintage pole and bracket combo that was just leaning on Marty's barn. They're not easy to find together, so he was more than happy to pay $225 for it — a price tag that Fritz didn't come close to with his discovery. Mere moments beforehand, the duo took a look at an overloaded storage unit packed to the brim with miscellaneous stuff. Near the entrance, Fritz found an old fishing reel and asked Marty what he'd like for it, to which he replied $5. They shook on it, and the deal was made.
It's no secret that most of the fun of watching "American Pickers" is seeing how much the hosts will pay for broken, busted old junk. At the same time, there's something fascinating about witnessing a sale in the single digits now and again. After all, who doesn't love a good bargain?