Fans Share High Hopes For The Return Of This Setting In That '90s Show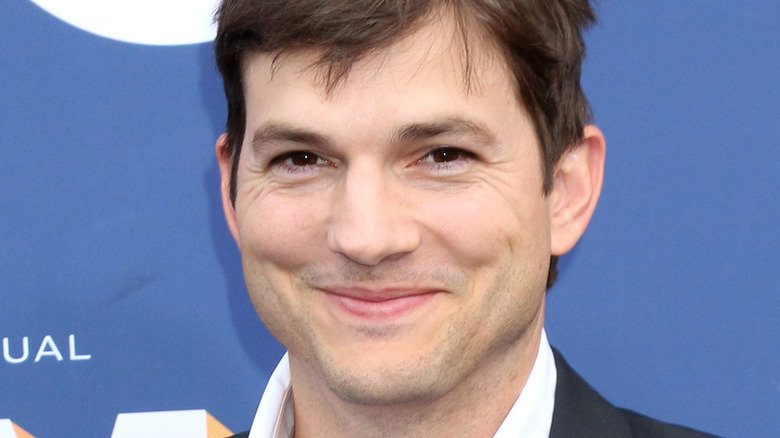 Kathy Hutchins/Shutterstock
Fans are absolutely chomping at the bit for information on the upcoming "That '70s Show" spin-off, "That '90s Show," ever since Netflix announced it in October of 2021. Little has come out about the show, but we do know that Debra Jo Rupp and Kurtwood Smith are returning, as are most of the "kids" from the original show: Topher Grace, Laura Prepon, Mila Kunis, Ashton Kutcher, and Wilmer Valderrama, according to Variety. (Danny Masterson will not be returning for, um ...reasons). Unfortunately, there's still not a lot we know about the show, although fans were excited to see leaked photos of the Foremans' posted on Instagram by boom mic operator Ross Deane. The pictures have since been deleted, but not before they could be saved and posted on TV Line.
Kutcher talked to Variety in that same article mentioned above about the experience of filming the new spin-off while he was at the premiere for B.J. Novak's directing debut "Vengeance." "Mila and I were contemplating it," Kutcher recalled. "We thought, 'Listen, we're only in the position that we're in because of that show, so let's just go back and do this. We just went back and had fun for a week. It was so random and fun."
We've already seen fans speculating and hoping for what they'll see on the new show, and we've seen fans on Reddit who really want to see their favorite "That 70's Show" prop, Red Foreman's pea soup-colored chair, come back. But that's not all that fans want to see come back.
Try not to fall off the water tower!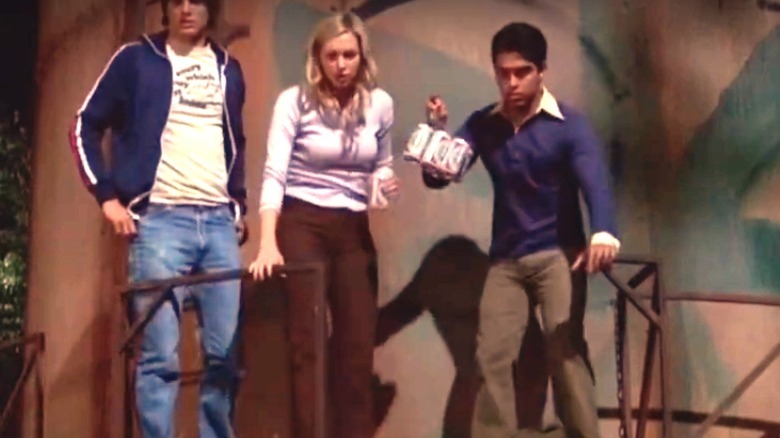 Fox/YouTube
In the subreddit r/That70sShow, u/JagerVogeljager started a thread called "The water tower in That 90s Show." "I don't think I've seen mention of it here before. Do you think we'll see a return to the water tower? Maybe the new kids will repaint a pot leaf on the tower, either way Kelso is gonna fall off of it." Kelso falling off of the water tower was one of the most beloved running gags of the original series.
But while Kelso was lucky enough to fall off multiple times and survive, in the Season 8 premiere, "Bohemian Rhapsody," the new character, Charlie, who was supposed to take over as the new main character after Eric left the show, fell off the water tower and plunged to his death, in one of the show's darker moments of humor. This led at least one fan on the Reddit thread to come up with a great idea. "I kinda hope Hyde is not in the 90s show because he fell off the water tower and died," said u/Yorikor.
It's still unknown when the show will begin streaming on Netflix, so fans might still have a bit of a long wait to see if the water tower returns and if Kelso is lucky enough to survive even more falls off of it. Still, the speculation and excitement are a lot of fun, and until then, you can always catch up on the original.