The That '70s Show Prop That Fans Want To See In That '90s Show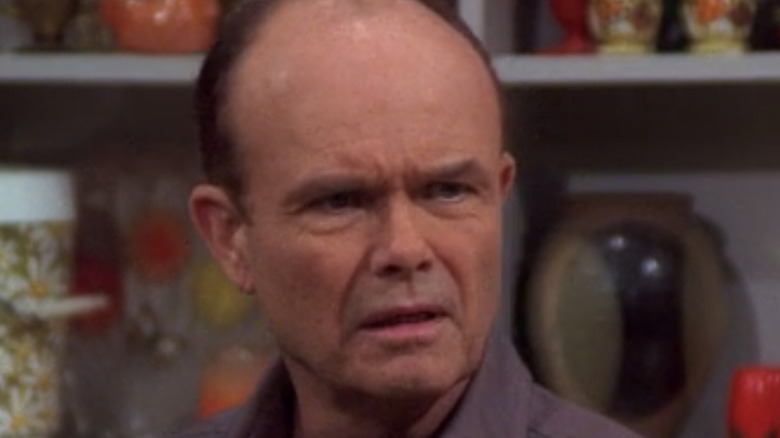 Fox
From everything we've seen thus far, it's clear that Netflix's "That '90s Show" will be bringing back plenty of elements from its predecessor, the beloved period sitcom "That '70s Show." Most notably, nearly every main cast member from the original show is set to return for the new series, including stars such as Topher Grace, Laura Prepon, Ashton Kutcher, Mila Kunis, and Wilmer Valderrama. The series itself is set to focus primarily on Kitty and Red Forman (Debra Jo Rupp and Kurtwood Smith), who are looking after their granddaughter during the summer of 1995 (via IMDB).
Not only will the "That '90s Show" feature much of the same cast as the original series (with the notable exception of Danny Masterson) but it looks like the Formans' iconic home will be returning as well – though, like the cast, the house has changed quite a bit since last we saw it. No doubt, Kitty and Red's home must have gone through plenty of renovations over the years, though some fans are holding out hope that at least one specific piece of furniture manages to survive into the new series.
Fans want to see Red Forman's chair return for the new series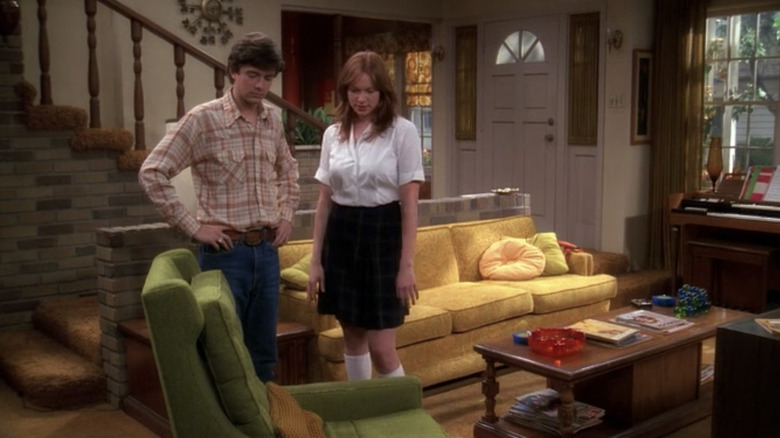 Fox
The prop in question is Red Forman's famous pea-soup-colored chair. The chair has been a mainstay of the Forman household since the very first season, and gets its name from the Season 5 episode "Ramble On." In the episode, Donna Pinciotti (Laura Prepon) asks Eric Forman (Topher Grace) why he likes the chair so much, to which Eric calmly replies: "I think it's comfortable and soothing, just like pea soup."
Fans on Reddit have been very vocal about hoping to see the chair return when "That '90s Show" hits Netflix. "They better have the same pea soup colored chair, wrote u/cultofcurtis. "It's comfortable and soothing, just like pea soup!" Redditor u/zZReMiiXxzZz was in agreement and added, "I hope they use this set, with some updated upgrades for the 90's." 
Indeed, while many users agreed that they would like to see the pea-soup-colored chair again, most seemed to think that it might have been moved to the basement, and the living room will be updated with new furniture. "I think the pea soup chair belongs in the basement by now," wrote u/riverguava. Another fan, u/n80r, proposed a theory: "The living room will be redecorated. The basement will have the old living room furniture. Trust me on this."
In any case, it's clear from these threads that users really want the pea-soup-colored chair to make an appearance on "That '90s Show," even though it would undoubtedly clash horribly with the updated '90s decor. Furthermore, it seems like most users just want to see the furniture from the Forman household return for nostalgia's sake, whether that be in the basement or the living room.