Was Carl's Broken Leg On Shameless Real?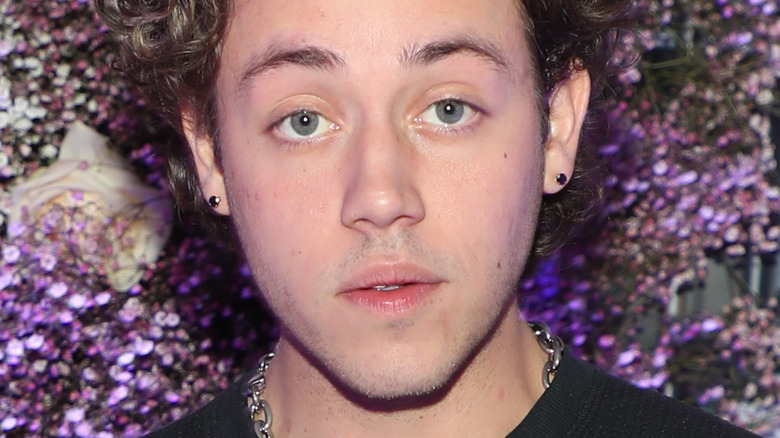 Jerritt Clark/Getty Images
Many of the characters in Showtime's long-running hit, "Shameless," have suffered an injury at some point in the show's 11 seasons — and that makes a lot of sense because the Gallaghers don't really take good care of themselves. The show's starring family is perpetually down on their luck — which is kind of the reason a lot of fans watch; it's easy to empathize with people who are dealing with all of the hardships that life throws at them.
One such hardship was endured by Carl Gallagher during the fifth season of the show — his first appearance on screen is with a pair of crutches and his leg in a cast with no explanation as to what happened. Carl would quickly upgrade his crutches to a motorized wheelchair — which he stole in true Gallagher fashion. We would later learn that Carl's broken leg was the result of a skateboarding injury that happened off-screen between the fourth and fifth seasons – but what actually happened is quite a different story.
Ethan Cutkosky took the saying break a leg literally
As it turns out, not all of the injuries in "Shameless" are fictional — Carl's leg was broken in real life — or should we say Ethan Cutkosky's leg was broken in real life. "Broke leg= real. Originally Carl was supposed to come up on a skaeboard [sic] in the demolition scene," Cutkosky (who plays Carl on the show) tweeted on the night of the season premiere. Cutkosky doesn't give any explanation as to how his leg was broken, but we will get a little more insight from his castmate, Emmy Rossum — who plays Fiona on the show.
During a Reddit AMA (Ask Me Anything), Rossum fields a question from a fan about Cutkosky's leg and gave the inside scoop as to how it was really injured. "Carl has a broken leg because the actor, Ethan, who plays Carl, actually broke his leg in real life, while dancing at a party (or so that's what he told us)," Rossum wrote in the AMA. Rossum didn't stop there either and had to add a little insult to the injury by begging the question, "How do you break your leg dancing?"