Dave England's All-Time Favorite Jackass Stunt May Come As A Surprise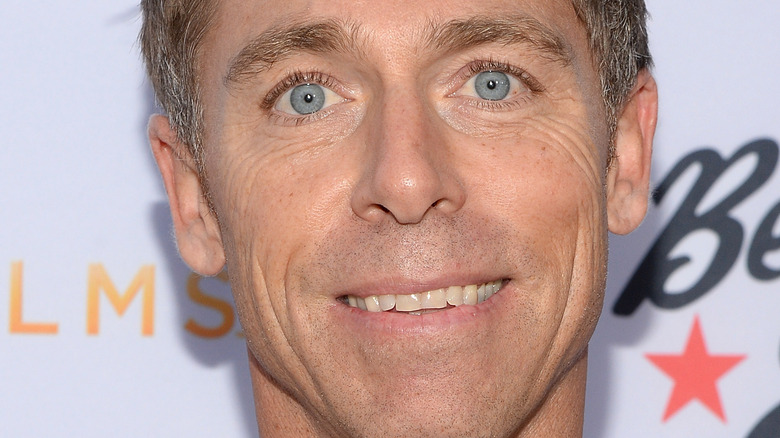 Michael Kovac/Getty Images
"Jackass" has been a mainstay in pop culture ever since its arrival on MTV in the year 2000. What started out as skate videos spotlighting outlier culture snowballed into a phenomenon that inspired a movie, three sequels, and several spinoffs. With interest crossing into the mainstream, fans of the series have even attempted stunts they've seen the cast perform, leading to some getting injured. The professionals, the roving cast of the series comprised of Johnny Knoxville, Bam Margera, Chris Pontius, Dave England, Steve-O, the late Ryan Dunn, Ehren McGhehey, Preston Lacy, and Wee Man, have sustained many injuries of their own.
Despite that, the series really changed the game and became one of the most iconic brands to come out of the 2000s. Even with decades of injuries, the cast members certainly have favorite stunts they've performed over the years. One of the cast members revealed the stunt he wasn't expecting that has gone on to become his favorite.
Dave England's favorite stunt is from Jackass Number Two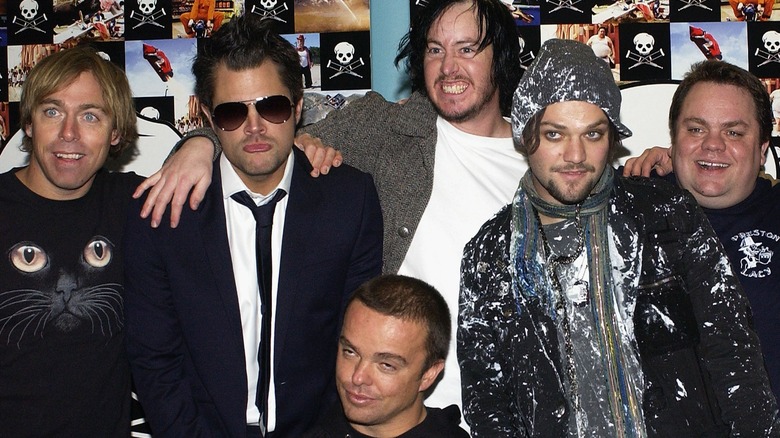 Samir Hussein/Getty Images
In an interview with Bleeding Cool, Dave England recalls his favorite stunt, "My favorite is probably the fire hose rodeo." He says in the interview that it was a total surprise that he was going to be a part of the stunt, but he did come dressed for work. "I showed up to be silly in a clear rain suit, like you wear like over your clothes, only not wearing clothes under it," he says. "So just naked with a clear suit," he continued, "And then everyone just pointed at me like, 'He's ready' because I had a rain suit and it was on, and that was my biggest, craziest thing I've ever done."
The fire hose rodeo stunt is featured in the 2006 film "Jackass Number Two." Out of all the films, fellow "Jackass" performer Steve-O considers "Jackass Number Two" to be the best. Head "Jackass," Johnny Knoxville, even thinks a stunt Steve-O performed in that film went too far. It took four years for the cast to reunite to make "Jackass 3D" and another 12 after that until "Jackass Forever" was released.
Series director Jeff Tremaine told The Guardian, "There's a certain cultural moment with 'Jackass,' and it went away for a few years, but TikTok's got a big thing for physical comedy, YouTube's all about elaborate pranks. It never goes away." It seems like "Jackass" seems to never go out of style. The performers in the cast surely will have more favorite stunts to add since they show no signs of slowing down. "Jackass" is indeed forever.