Out Of Every Jackass Movie, Steve-O Says One Stands Above The Rest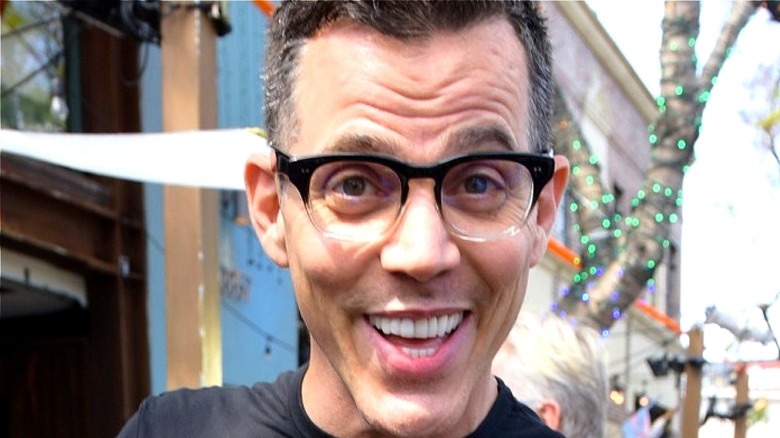 Tara Ziemba/Getty
Reality TV had never seen a spectacle quite like "Jackass" until it aired on MTV back in 2000 with an episode called "Poo Cocktail." Honestly, it's almost shocking that another program hasn't come along and tried to exactly replicate the show because it was such an unexpected success. 
Johnny Knoxville created the series that featured pro-skateboarders and other semi-professional daredevils testing their pain tolerance and pulling off some of the most outrageous stunts imaginable. "Jackass" transformed an otherwise unknown group of adrenaline junkies — Knoxville, "Steve-O" Glover, Bam Margera, etc. — into household names. The MTV series quickly turned into a successful film franchise, with the first of several "Jackass" films airing back in 2002. 
More recently, the "Jackass" crew reunited to get back to their old ways — putting their personal safety in jeopardy for the viewers' enjoyment. "Jackass Forever," the fourth — and potentially the last movie in the franchise due to Knoxville sustaining a serious injury in one of the stunts for the film – is set to air on February 4. It will surely be an epic reunion to watch play out on the big screen, but Steve-O recently revealed that it's not his all-time favorite "Jackass" movie. 
Steve-O considers Jackass 2 a masterpiece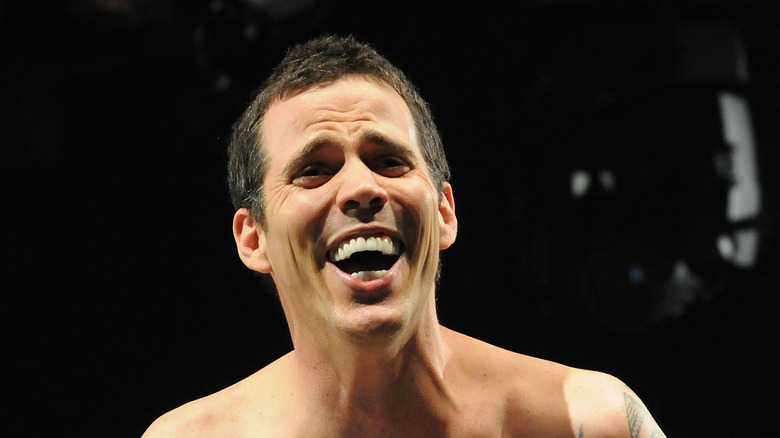 Jim Dyson/Getty Images
In an interview with The Hollywood Reporter, the "Jackass" crew recounted their years of risky, and often R-rated stunts. Most of the guys seemed to agree that "Jackass Number Two" holds a special place in their hearts. According to Knoxville, the "Jackass" gang were all on "their worst behavior" while filming the second movie before it premiered in 2006. In fact, the "out of control" behavior took place both on and off-screen, he claims.  
Steve-O then chimed in to share his feelings toward the "masterpiece" that is "Jackass Number Two." He remembers when the film premiered, and Knoxville "once again declared that the franchise was over." 
"In between [movies] two and three, I was doing drugs and trying to become a rapper. I've always had hustle, but at times I've hustled in the wrong direction," Steve-O told The Hollywood Reporter. "I had my downward spiral and subsequent time in rehab. I was still living in a halfway house, newly sober, when I found out that these guys were talking about potentially doing a third movie."
"Jackass Number Two" did give us several unforgettable stunts, from the "Toro Totter" featuring a live bull to Steve-O's infamous butt-chug. The "Jackass" sequel also beat out its predecessor in the box office, grossing more than $72 million worldwide (via Box Office Mojo).