Ryan Powers Reveals What It's Like Working With Baby Yoda On The Mandalorian - Exclusive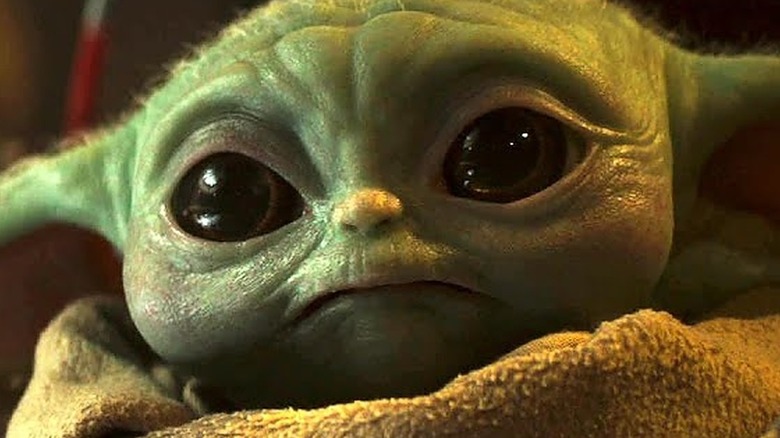 Disney+/Lucasfilm
Baby Yoda enamored "Star Wars" fans everywhere the minute he graced the scene in "The Mandalorian." With one look into his vast, innocent eyes, fans were hooked. Yet the villains in the series aren't nearly as charmed by Grogu's baby garbles and curious personality as viewers watching on Disney+. 
Ryan Powers played one such villain in "Chapter 12: The Siege." While people can relate to wanting to kidnap Grogu to give him all of the chicky nuggies his little heart desires, Powers' character has far more sinister intentions. Fans might wish there were a real Baby Yoda riding shotgun in the Razor Crest, but anyone over 7 probably knows he's not real — or sentient, at least. So what is it like hanging out with Baby Yoda on "The Mandalorian" set — or trying to kidnap him?
Looper spoke to "She-Hulk" actor Ryan Powers in an exclusive interview, where he dished on what it was like working with Baby Yoda.
How many Baby Yodas does it take to make The Mandalorian?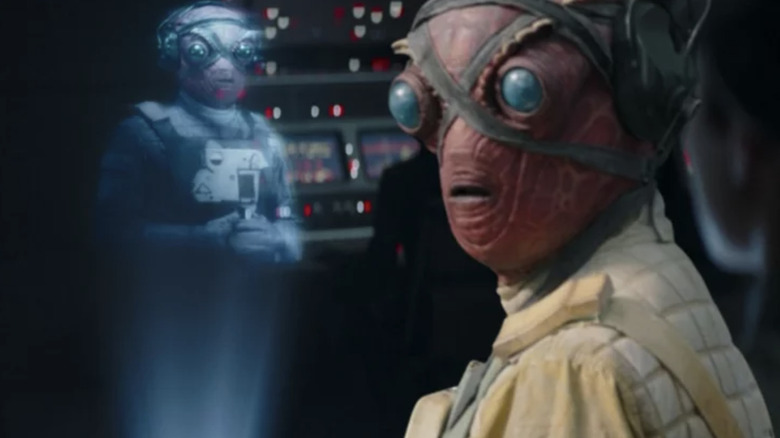 Disney+/Lucasfilm
Brace yourselves, "Mandalorian" fans: There's more than one Baby Yoda. However, that means there's more of him to love. On what it was like working on "The Mandalorian" and which actors he got to work with, Ryan Powers said, "Most importantly, I worked with Baby Yoda, and I worked with three different versions of Baby Yoda. Also, they were somehow even cuter in real life — all of the versions of Yoda."
It's not all fun and games working on a "Star Wars" set when you play an alien. Powers explained, "In my experience on that show, because I was covered head to toe in my alien costume, I couldn't really hear or see. I had to do a lot of nodding, even if I couldn't hear someone's direction. Every time I walked without tripping, it was a huge success. The fact that the scene isn't me falling down on the ground is a success. I [played] a very mean alien worker, [and] I know I was up to no good." Maybe the tripping was just karma for trying to mess with Grogu.
This wasn't Powers' last time playing a devious character in a Disney project, either. He gave Jennifer Walters arguably the worst date of her life on "She-Hulk." But that's all in a day's (or night's) work for an actor.
New episodes of "She-Hulk" stream Thursdays on Disney+.