Ryan Powers Dishes On His Bad Date Ad-Libs With Tatiana Maslany On She-Hulk - Exclusive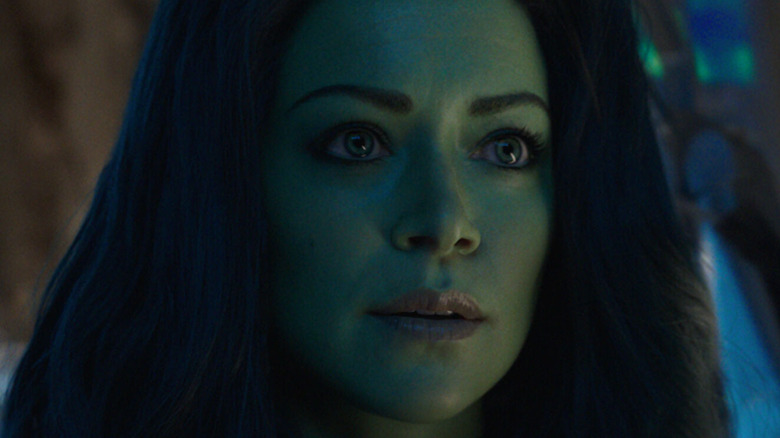 Disney+/Marvel Studios
Even superheroes aren't immune to intensely uncomfortable and bad Tinder dates. Most people can relate to Jennifer Walters' (Tatiana Maslany) awful date with some rude jerk named Alan, played by Ryan Powers. Though he's nothing like his fictional alter-ego on "She-Hulk," Powers turned the faux douchebaggery up to eleven when he filmed his scenes with Maslany. He even gave head writer Jessica Gao dating battle flashbacks.
Suffice to say, even though Powers' character was only onscreen for a few minutes, he certainly left his mark on the cast, the fans, and the show. MCU projects are usually filled to the brim with action and drama, so it's nice to see something so relatable (and cringe) play out onscreen with our favorite heroes. Looper spoke to Powers during an exclusive interview where he dished on what it was like working with Maslany and their in-the-moment ad-libs during their awful onscreen date.
A date from hell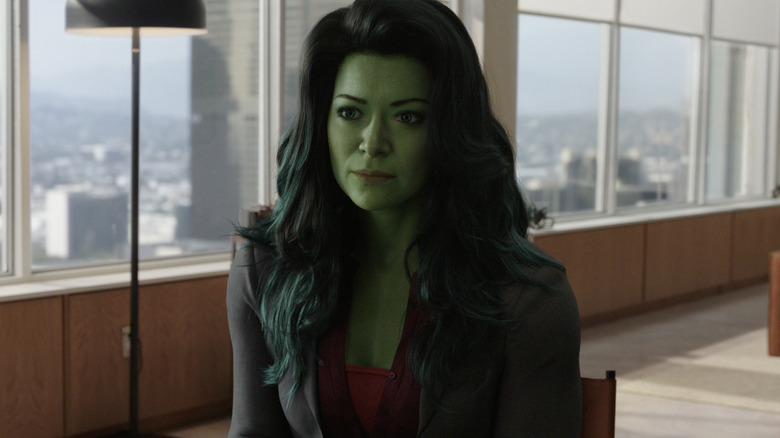 Disney+/Marvel Studios
On whether Powers and Maslany played around and channeled any of their own terrible date experiences or if they typically stuck to the script, he said, "It's funny you ask this because it was a little bit of both. Melissa Hunter, I believe, wrote this episode, [and she] makes Alan, my character, the perfect ignorant jerk." He added, "But at the beginning and the end of the scene, our director Kat Coiro let us play around with some improv lines."
Given the scene in question, Powers had to get a bit mean. "The only sad thing about it was [that] all the improv consisted of insults aimed at Tatiana, because that was the scene, in front of a bar full of people," he explained. "Every time I heard 'Cut,' I was profusely apologizing to Tatiana and saying, 'None of that was real. That was Alan talking. That was not me. You are an amazing date.'"
Luckily enough, a lot of those improv moments made it into the episode, so it wasn't for nothing. "It did, actually. They let us play. [At] the beginning of the scene, they kept in some nonsense talk that we made up," Powers added. "At the end of the scene, I think they kept in me ranking her a 6 out of 10 or something. That was one of many, many takes of insults."
The actor always tried to make up for his character's rude behavior, though. He noted, "As I said, every time they yelled 'Cut,' I would be like, 'No, you are a 13 out of 10.'"
Being mean for the cameras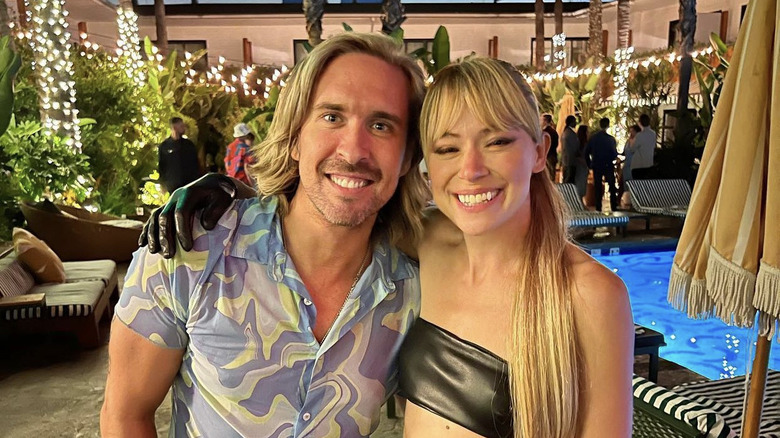 Ryan Powers
On whether or not Maslany was appreciative of the clarification that Powers' digs were all for the cameras, he said, "She was a dream all day, but it was funny because, at the premiere, [after we saw the episode], she was like, 'Yeah, you did keep saying those mean things.' I was like, 'No, I didn't mean it!'" Anyone who would be rude to Maslany during a date could probably use a round in the ring with She-Hulk.
"I was already a huge fan of Tatiana, but the week I worked with her, I was literally in my hotel rewatching old 'Orphan Black' episodes because I was so excited to work opposite her. She's incredible," Powers recalled. "We met in the hair and makeup trailer, and before we worked together, right off the bat, she was so kind and funny and friendly. I knew we would have fun together. We would crack up in between takes about how absurd this terrible date was. She made it a really fun day."
New episodes of "She-Hulk" stream Thursdays on Disney+.