The NCIS Star You Likely Forgot Appeared On Dawson's Creek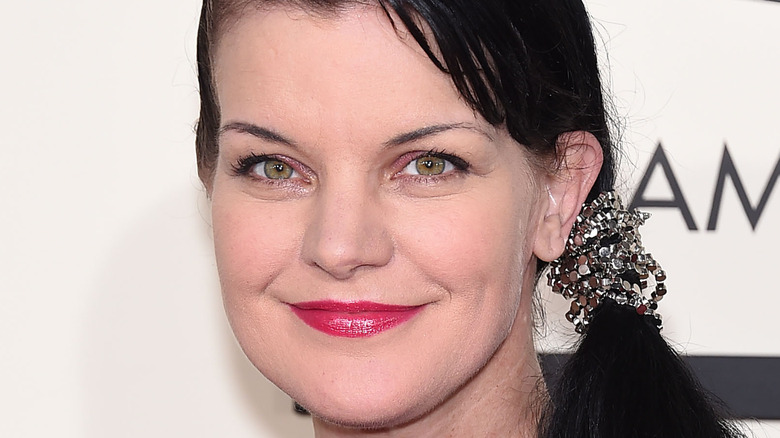 DFree/Shutterstock
Abby Sciuto may have retired from the Naval Criminal Investigative Service, but her 16 years of unswerving dedication to forensic science made the "NCIS" crimefighter one of the most beloved and talked about characters, according to Reddit. From her first appearance in "JAG's" Season 8 episode "Ice Queen," which also served as the backdoor pilot for "NCIS," Abby's character development benefited from not only the series' stellar storytelling but thanks to the young actress portraying Sciuto.
Pauley Perrette was a mainstay on "NCIS" for 15 seasons as the forensic scientist Sciuto. Much in the same way "Star Trek" actor DeForest Kelley's character, Dr. McCoy, influenced fans of his show to become doctors, Abby impacted "NCIS" viewers in a similar fashion. "Abby made science cool and attainable for young women," Perrette said in an interview with CBS Sunday Morning. "And this television character did more than encourage it. It made it cool; it made it exciting and made it fun."
With all of her acting credentials and over nine years to prepare for the role she's most well-known for, Perrette had ample time to hone her craft before slipping into Abby's trademark goth attire. But do you remember the time the "NCIS" star came to the aid of a certain wannabe filmmaker from "Dawson's Creek?"
Perrette portrays Dr. Rachel Weir on Dawson's Creek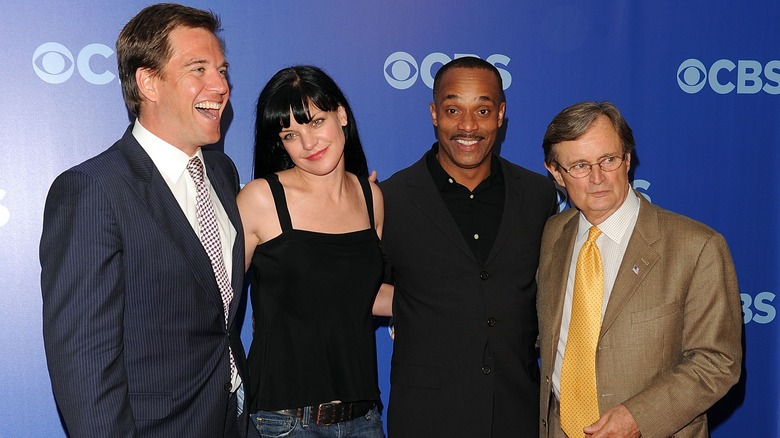 Andrew H. Walker/Getty Images
Dawson Leery (James Van Der Beek) struggled reconciling with himself over the untimely death of his father, so his friend, Jen (Michelle Williams), encouraged him to see a therapist. After a little convincing from Jen, Dawson opened up to Dr. Rachel Weir (Perrette). Perrette only appeared in the Season 5 episodes of "Dawson's Creek" titled "Text, Lies and Videotape" and "Hotel New Hampshire," but her part was crucial in helping Dawson find himself again after his dad died.
And although Perrette performed in a mere three scenes, and the actress only acted with Van Der Beek, she commanded her character's limited time on-screen. As was the case with Abby on "NCIS," Dr. Weir's intelligence and kindness were on full display. With Weir's help, Dawson realized his father's death wasn't the only issue: There was something else happening underneath the surface of his relationship with longtime friend Jen.
With Weir's counseling, Dawson opened up to Jen romantically while they attended the next weekend's film festival together. They made love for the first time, and Leery lost his virginity to one of his oldest friends. And those sweet, romantically charged scenes between Dawson and Jen in the honeymoon suite will send ASMR shivers up and down fans' spines.