This Is The Worst Season Of Dawson's Creek, According To Rotten Tomatoes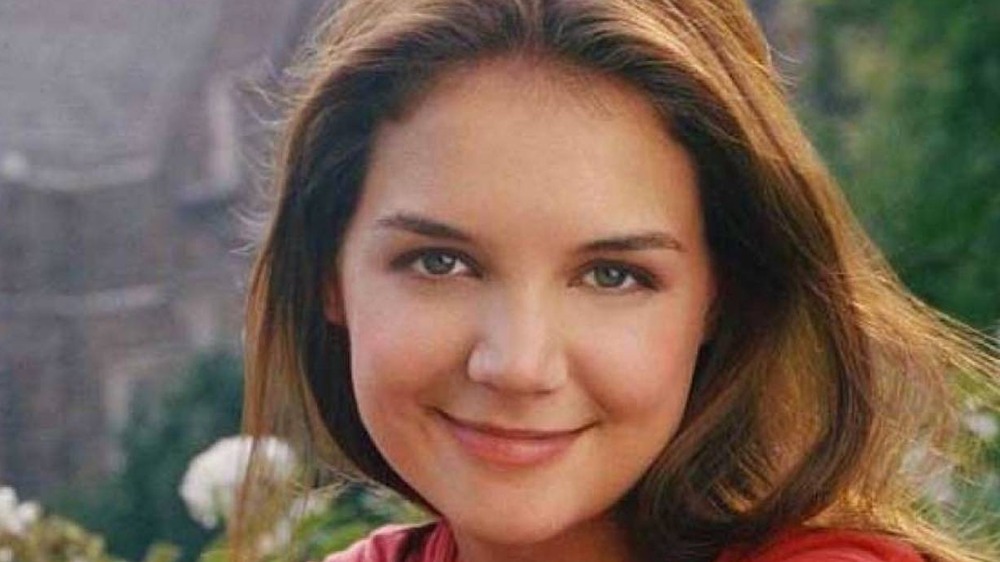 Sony Pictures Television
The significance of Dawson's Creek in pop culture cannot be overstated. The beloved teen show, which was created by Kevin Williamson, stars James Van Der Beek as Dawson Leery, a high schooler and aspiring filmmaker living in the small town of Capeside, Massachusetts. The series, which ran for six seasons from 1998 until 2003, follows Dawson and his tight-knit group of friends, including slacker and best friend Pacey Witter (Joshua Jackson), their fellow best friend and girl down the creek Joey Potter (Katie Holmes), and new girl from the big city Jen Lindley (Michelle Williams). The series explores their lives during high school and the trials of young adulthood, complete with all the hormones and angst you'd expect of a show about teenagers.
For those who grew up in the '90s and the early 2000s, Dawson's Creek was heavily influential for its honest depiction of teenagers, and for the show's approach to treating the struggles of its main characters as real problems, rather than trivial high school issues. Dawson's Creek remains a beloved piece of pop culture to this day — that being said, the show certainly wasn't always perfect.
The fifth season of Dawson's Creek is the show's worst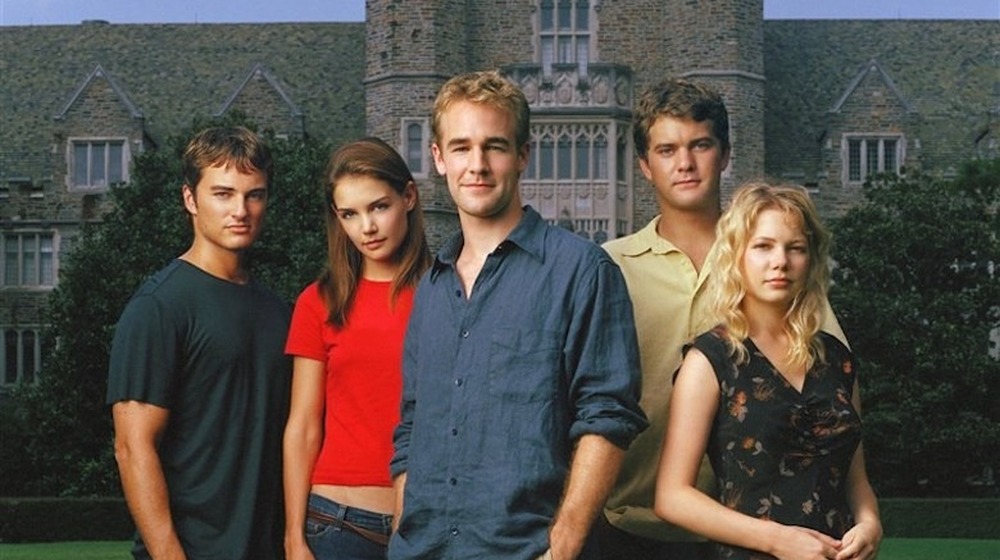 Sony Pictures Television
As most fans can tell you, there are two distinct eras of Dawson's Creek. There are seasons 1 through 4, which are arguably the best seasons and encompass the teens' high school years, and then there are seasons 5 and 6, which take place post-high school. As a general rule, very few teen-centric shows easily and successfully make the transition from high school to college. It's unfortunate but also not that surprising; after all, it's a time of transition in the real world too. This difficult time period is also why some shows choose to skip the college years altogether.
The fifth season of Dawson's Creek is rated the worst season of the show on Rotten Tomatoes, with an audience score of just 64 percent, arguably in part because of this high school-to-college transition gamble. No longer drawn together by their proximity to one another, the core characters were all headed in opposite directions and it became more difficult to have them in the same place. At the beginning of the season, Dawson was attending film school in Los Angeles while Joey was attending a (fictional) Ivy League school in Boston (and having an ill-advised affair with her professor). Jen and Jack (Kerr Smith), meanwhile, were going to another college in Boston, while Pacey was working in a restaurant (also in Boston).
While the writers did find ways to keep the cast together, they were also forced to introduce new characters, like Joey's roommate, Audrey (Busy Philipps), and characters at Pacey's work. But perhaps the most egregious mistake the series made in season 5 was the decision to kill Dawson's dad, Mitch (John Wesley Shipp), in a car accident. His death changed Dawson and his entire family dynamic, and it felt more like an attempt to shock viewers rather than a realistic storyline. This, in combination with the new overall feel of the show as the characters embarked on the next chapter of their lives, made the season unstable and — at least by Rotten Tomatoes' standards — the worst of the entire show.