The Batman Fans Are Split Over These Two Villains They Want To See In The Sequel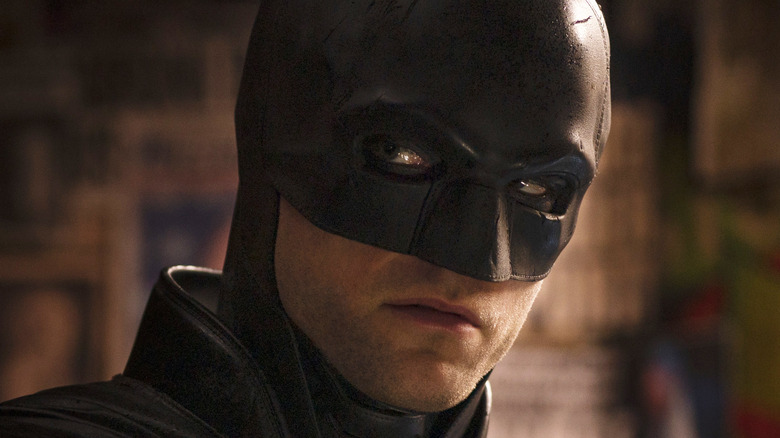 Jonathan Olley/DC Comics/Warner Bros. Pictures
Even with all of the recent cancellations and scrapped projects over at Warner Bros. Discovery, like the now-shelved HBO Max "Batgirl" movie (via New York Post), Matt Reeves' sequel to "The Batman" is still a go. It was rumored that the merger between Warner Bros. and Discovery would mean an overhaul on the slate of DC Comics-adapted projects (via Variety). It now seems the studio is heading in a direction that follows solo character studies instead of large-team-up movies like the poorly reviewed "Justice League" (via Rotten Tomatoes). It has even been confirmed that Reeves has started the script for "The Batman 2" with writer Mattson Tomlin (via The Hollywood Reporter).
As of now, it's still unclear who the main antagonist will be in the film, although it is possible that Barry Keoghan's Joker could cause some chaos. Fans met his version of the character after the theatrical release of "The Batman" courtesy of a deleted scene between Robert Pattinson's Batman and Keoghan's Joker. Beforehand, we only heard the voice and saw a glimpse of what was confirmed to be the character by Reeves at the end of the movie (via IGN).
The Dark Knight notably has one of the best rogues galleries of any comic book hero, so it certainly is possible we will see Colin Farrell's Penguin or Keoghan's Joker once again, along with maybe a few others. At the moment, it appears that fans are very split between two other iconic villains that they'd like to see in Matt Reeves' Batman universe for "The Batman 2."
The Batman fans want to see Scarecrow or Mr. Freeze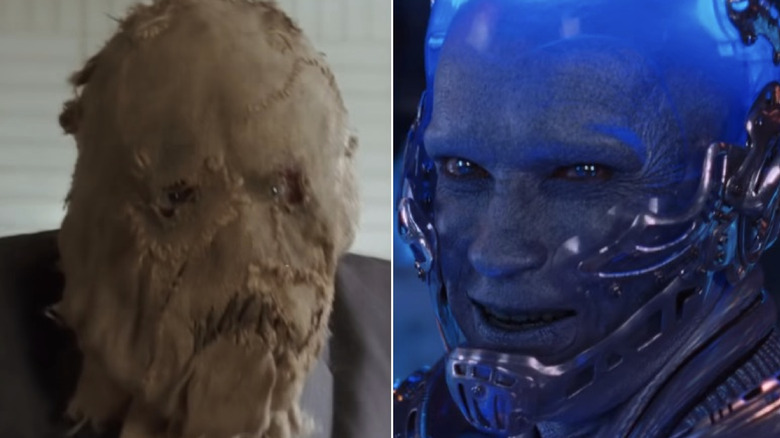 Warner Bros. Pictures
According to a recent thread on Reddit, many fans of "The Batman" can't decide who they want to see in the sequel movie more — Scarecrow or Mr. Freeze. Of course, we've notably seen Cillian Murphy's Scarecrow in the Christopher Nolan Batman trilogy. Many Batman fans remember Arnold Schwarzenegger playing a version of Mr. Freeze in the infamous 1997 "Batman & Robin" movie.
U/shadow_129 created a list of possible villains for "The Batman 2," with Mr. Freeze at the very top and Scarecrow in second. Some fans, like u/Sad-Distribution-779, made it simple by stating, "Scarecrow." Others would again champion Mr. Freeze, like u/ameyashetty1739, who said, "Freeze brother ofc freeze." However, there were other suggestions from fans who felt passionately about why they should be included. U/AntonBrakhage explained that the villains that should be included need to help build the larger Bat Family (Robin, Batgirl, Nightwing, etc.). There were even suggestions from fans like u/YVNG_JOJO who want the Court of the Owls to make an appearance in the final movie of "The Batman" series, trilogy or not.
Only time will tell which villains will make appearances in the sequel. With a Penguin spin-off coming to HBO Max, fans of Reeves' Batman universe can also expect to see some other Gotham-based criminals appear on television (via IndieWire). Fans who were hoping for another cartoon iteration of the Dark Knight, however, will surely be disappointed as it was recently announced that the "Batman: Caped Crusader " animated series from Reeves, Bruce Timm, and J.J. Abrams was scrapped at HBO as well.