The Seinfeld Episode Michael Richards Says Solidified Kramer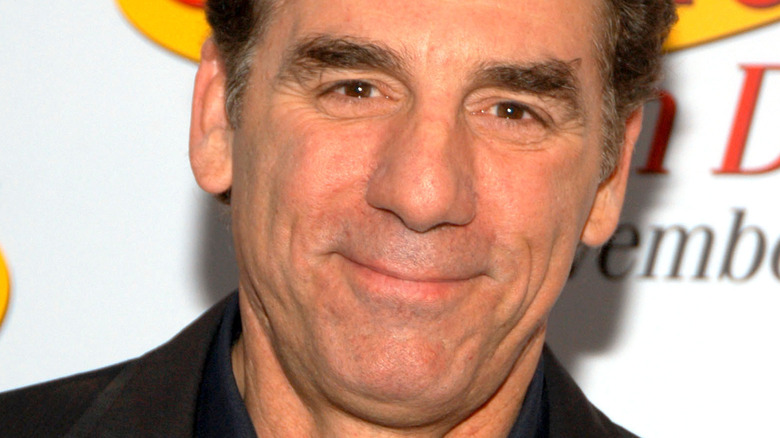 Everett Collection/Shutterstock
"Seinfeld" remains the indelible show about nothing, and those nine unforgettable seasons are available to stream anytime on Netflix for a whole new generation to enjoy. Creators Jerry Seinfeld and Larry David concocted a television series with some of the kookiest and most implausible storylines ever conceived, and these episodes continue to stand the test of time. 
Guest stars like the Soup Nazi (Larry Thomas), Frank Costanza (Jerry Stiller), and J. Peterman (John O'Hurley) often brought another level of hilarity to the show, but it was the show's core four that made the series such a success. That foursome: Jerry Seinfeld, Elaine Benes (Julia Louis-Dreyfus), George Costanza (Jason Alexander), and Cosmo Kramer (Michael Richards) continually found themselves trying to circumvent the most outlandish shenanigans.
Whether it was George pretending to be a marine biologist, or Elaine stopping to buy some Jujyfruits before going to see her on-again, off-again boyfriend, Jake Jarmel (Marty Rackham), in the hospital, the gang was always leaving fans of the show in sidesplitting laughter. Even so, it seems Kramer might have been the most loveable but troublesome of them all, but do you know which "Seinfeld" episode Michael Richards says solidified Kramer?
Richards felt The Statue solidified Kramer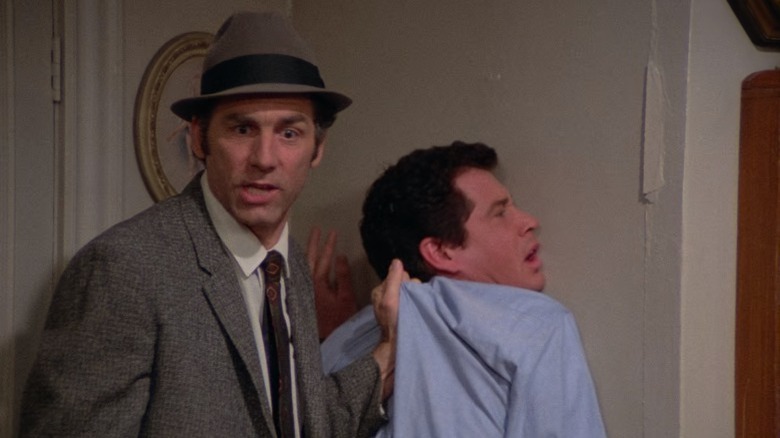 NBC
Kramer, like the other characters, evolved over the show's run, and Richards settled into a routine that allowed him to explore the character more. The actor won a total of three Emmys (Outstanding Supporting Actor in a Comedy Series) for his portrayal of Kramer. "I began to feel that the Kramer character really became Kramer when we did the [episode] called, 'The Statue,' where I went undercover to play a cop," Richards said in an interview during the "Seinfeld: Inside Look" series.
"I said to them ... Charles, and Jerry and Larry David, 'God, we've got to keep going in this direction,'" Richards continued. "And, of course, I had the ability, too, as a comic actor, to pursue that direction." With nearly 200 episodes produced, Richards was able to create a plethora of memorable moments, but fans have their own ideas when it comes to Kramer's best scene on the show.
The show about nothing went out on top, thanks to "The Finale," even if the Seinfeld foursome ended up in prison for violating Latham County's Good Samaritan Law. Like the faithful fans of the show, Richards, too, feels nostalgic. "I miss the friendship and the family," Richards said during an interview on the "The Oprah Winfrey Show." "And the nine years of growing together professionally."