Blonde's Director Makes A Startling Admission Ahead Of The Biopic's Release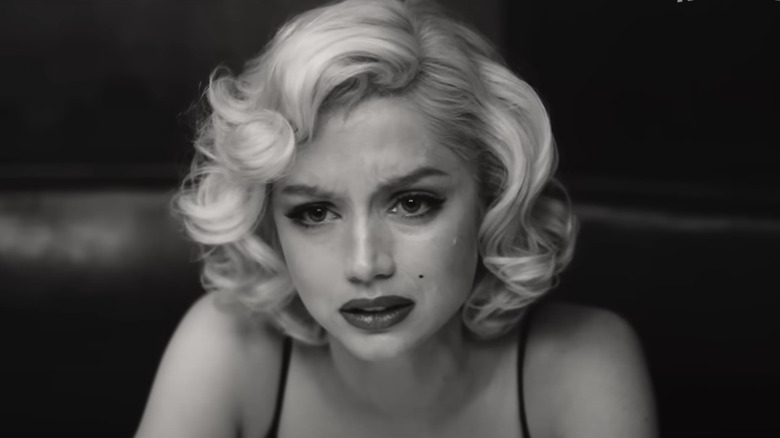 Netflix
Andrew Dominik's "Blonde" biopic finally dropped on Netflix Friday, September 16, after weeks of anticipation and chatter surrounding its NC-17 rating. But before it could, the New Zealand-born filmmaker — whose credits include 2000's "Chopper" with Eric Bana and 2017's "The Assassination of Jesse James by the Coward Robert Ford" — made sure to draw even more attention to his Marilyn Monroe flick with a startling admission about it. 
Over the past few weeks and months, criticisms about Ana de Armas' portrayal of Hollywood's "Blonde Bombshell" have run rampant, as have the negative opinions of Dominik's supposedly mature subject matter. But reviewers have mostly praised the film, with Armas' performance standing out the most. 
"De Armas fulfills the mission of Dominik's film, crafting a vivid and frightening picture of the madness of fame," wrote Vanity Fair's Richard Lawson in his review. "De Armas has nailed the nuance and heartbreak at the center of Marilyn Monroe's tragically short life," said Variety's Owen Gleiberman. 
On September 13, at the "Blonde" premiere in Hollywood, Dominik told reporters about what went into the making of the emotionally-charged biopic, and it's here where he admitted something that's been raising some eyebrows online. 
Dominik claims he didn't know anything about Marilyn Monroe before making Blonde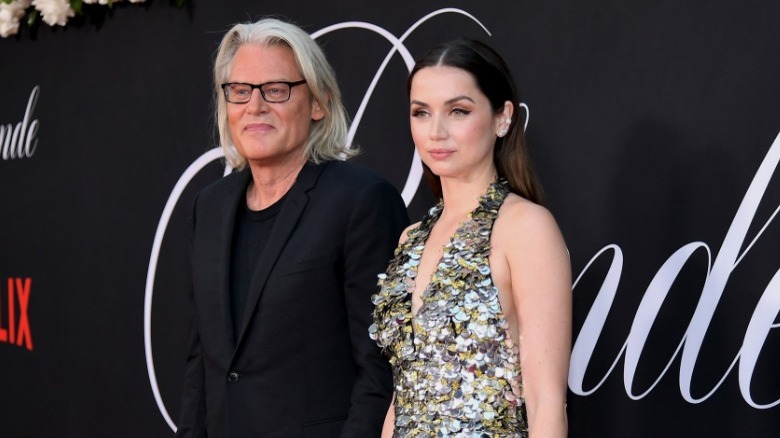 Charley Gallay/Getty Images
According to the writer-director, Marilyn Monroe was someone he didn't really care about at all until after he read Joyce Carol Oates' 2000 novel "Blonde," which inspired the Netflix movie. "I didn't know anything about [Monroe], to be honest," says Andrew Dominik in an interview with Variety at the Hollywood premiere. "I wasn't interested in her until I read the book."
Dominik's admission isn't the first time he's had some intriguing things to say before the "Blonde" release. And while it may cause many cinephiles and Monroe fans to clutch their pearls, the man was at least kind enough to check out the source material, which is more than what a lot of famous filmmakers do these days. Like Taika Waititi, who has admitted on numerous occasions that he doesn't read the "Thor" comics or research Marvel lore. 
"I don't do any research into all of the threads and storylines of Marvel because there's too many and I don't know half the characters," Waititi told IndieWire in July 2022 while promoting "Thor: Love and Thunder," which is now on Disney+ with an eyebrow-raising adjustment. "I don't want to read any of the comics," the director said. "I just want to do my film, just put the things in, then have them say, 'You can't do that, because that messes with this whole storyline.'"