Johnny Depp V. Amber Heard Is Getting The Film Treatment We've All Been Dreading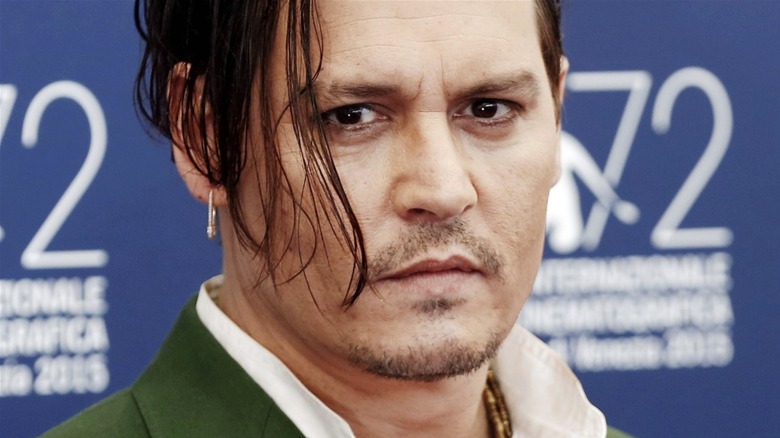 Andrea Raffin/Shutterstock
Just when you thought we had finally rid ourselves of Johnny Depp and Amber Heard for good ...
The first Hollywood adaptation of the former couple's headline-grabbing trial from earlier this year has reportedly been greenlit by the streaming service Tubi, with specific details about the project being released online this week. It's been more than three months since Depp and Heard's court battle came to an official end, with Depp winning the defamation case and being awarded $15 million in compensatory and punitive damages (via CNN). Many people suspected that a movie or television series would eventually crop up and cover what went down between the two mega-stars, though most agree that they couldn't care less.
"Just realized that one day Hollywood is gonna want to make a movie about the Depp vs Heard case like they do all famous court trials," wrote Twitter user @belovcrs in August 2022. "Want to state for the record that this is Not what we want or need," they said. On September 15, Tubi and Fox Entertainment execs announced that they had come up with a name and game plan for the Depp/Heard project — and even found some cast members.
Hot Take: The Depp/Heard Trial to premiere on Sept. 30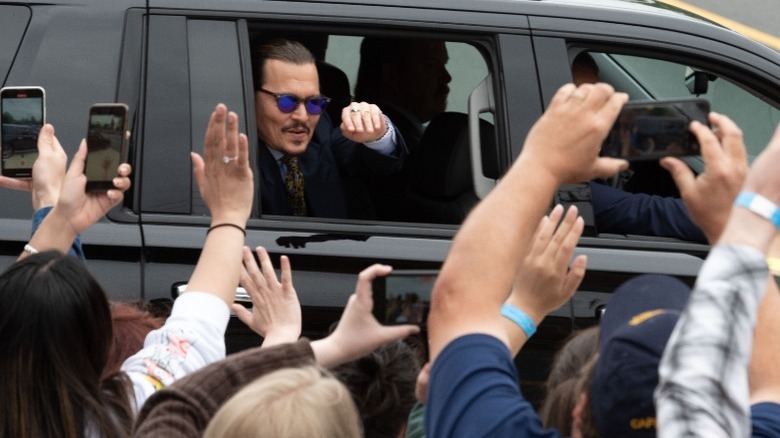 Consolidated News Pictures/Getty Images
According to reports, Tubi plans to release a made-for-TV movie titled "Hot Take: The Depp/Heard Trial," which will be rolled out on September 30 (via Variety). The film will reportedly star Mark Hapka as Depp and Megan Davis as Heard, while actors Melissa Marty and Mary Carrig play their respective attorneys, Camille Vasquez and Elaine Bredehoft.
"'Hot Take: The Depp/Heard Trial' is one of many timely, culturally relevant original movies to come from our expanding partnership and slate of movies being produced in collaboration with Tubi," explained Hannah Pillemer, who is EVP of creative of affairs for MarVista (per Variety). "Connecting viewers to stories with this kind of social currency and topicality make watching them a must for any fan of pop culture or celebrity drama," she said. Tubi's chief content officer Adam Lewinson reportedly agrees. 
"'Hot Take: The Depp/Heard Trial' has 'Hot Take' in the title for a reason," Lewinson said. "With our partners at MarVista, this Tubi Original was fast-tracked into production to capture a timely take on a story that became part of the cultural zeitgeist, painting a unique picture of what millions watched play out in the headlines over the summer." It's still unclear what sort of effect the 2022 trial will have on Depp and Heard's acting careers or the film franchises they've been working with over the years, such as "Pirates of the Caribbean" and "Aquaman."