This Cobra Kai Actor Actually Prefers Hawk Over Eli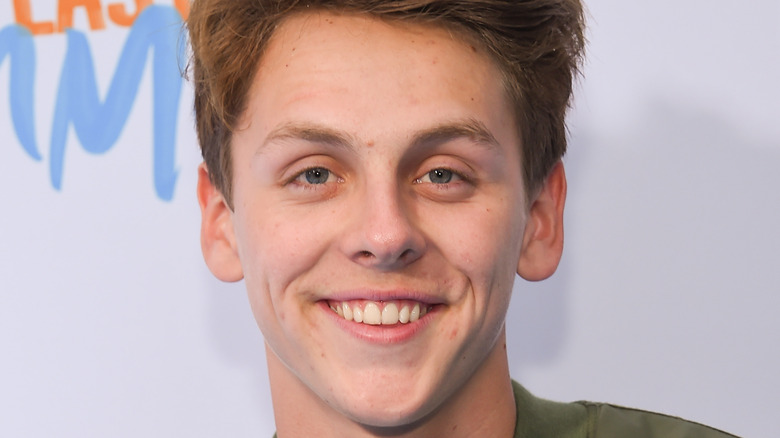 DFree/Shutterstock
"Cobra Kai's" Jacob Bertrand portrays one of the Netflix series' most beloved young characters, Eli Moskowitz, aka Hawk. However, before the actor became a part of "The Karate Kid's" vaunted Miyagi-Verse, Bertrand's major credits included voicing the character of Gil on the animated "Bubble Guppies" and appearances in the live-action television series' "Marvin Marvin" and "Kirby Buckets."
Fans first met Eli and his buddy Demetri (Gianni Decenzo) when Miguel Diaz (Xolo Maridueña) joined the boys at their lunch table in Season 1. Like many teens, the guys were struggling to fit in, and Eli was particularly troubled by his cleft lip. However, Eli eventually found his confidence when he joined Johnny Lawrence's (William Zabka) Cobra Kai dojo, and the newest karate kid began sporting his trademark mohawk, which symbolized the youth's transformation into the effervescent Hawk.
During the show's run, Eli and his alter ego have enjoyed an immense amount of character development and as many plot twists of any of Hawk's contemporaries. From the wildly confident Hawk to the violent Cobra Kai villain and ultimately to Miyagi-Do champion, Hawk soars to incredible heights on the show. But who does Bertrand prefer, evil Hawk or mild-mannered Eli?
Bertrand relishes playing evil Hawk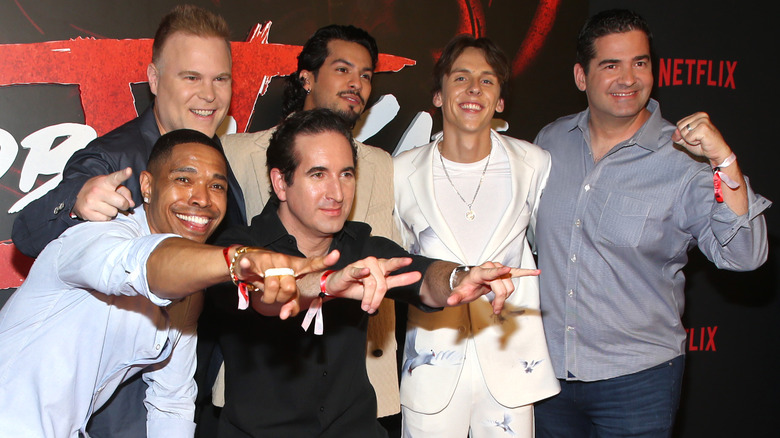 Phillip Faraone/Getty Images
Oh, it's so good to be bad, and Bertrand actually prefers playing the roguish Hawk over kind-hearted Eli. "It's more fun to play the villain," Bertrand said in an interview with Netflix Geeked. "I like, you know, trashing Miyagi-Do. And, you know, bullying people was really fun." Bertrand also brought up how "awesome" Hawk breaking Demetri's arm in Season 3 was.
For Bertrand, playing the heavy isn't the best part of Eli's duality: It's having the opportunity to work with other "Cobra Kai" characters. And that is what makes portraying both hero and villain genuinely attractive to the actor. "I actually really like it because I get to film with a lot of people that I normally wouldn't," Bertrand continues. "You know, like the fourth season was kind of my first time ever interacting with Ralph [Macchio], really."
Even working with such a large ensemble, Bertrand revealed he very rarely has lines with either co-stars Mary Mouser or Peyton List, and the same goes for his interactions with Johnny's son, Robby (Tanner Buchanan). "I'm trying to think what I say to Tanner," Bertrand explains. "Like, 'prepare to face the fear of the Hawk.' I think that's like the only thing I've ever said to him."