The Last Jedi Earns Critics' Choice Seal Of Distinction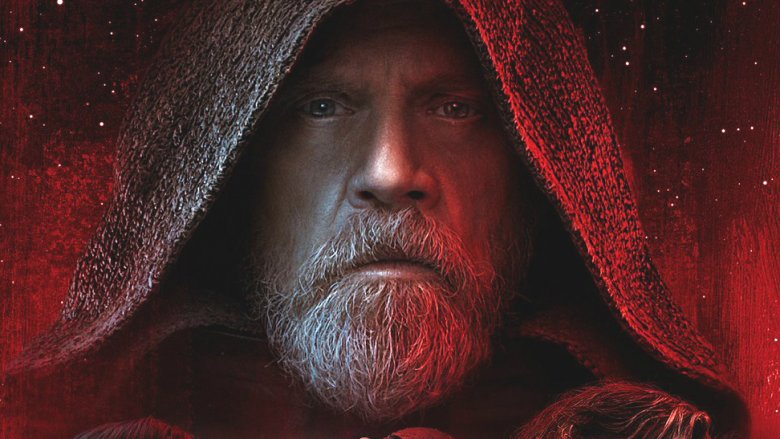 Lucasfilm
Star Wars: The Last Jedi is turning out to be that rare sci-fi blockbuster that's popular with fans and critics alike. 
The Broadcast Film Critics Association gave the film its coveted Seal of Distinction, something that's normally reserved for more serious movies like the drama Call Me By Your Name and Steven Spielberg's The Post. The award is given to movies that gain a significant percentage of positive reviews from the more than 300 members of the BFCA. 
It's entirely separate from the Critics' Choice Awards which are presented each year, but it's a sign that director Rian Johnson may have created a Star Wars flick that will be a contender when awards season rolls around. The Seal of Distinction is often regarded as a precursor to Oscar nominations. 
However, The Last Jedi didn't receive any nominations for the 2018 Critics' Choice Awards which were announced prior to the film's release.
Disney is making a serious Oscars push for the movie, including potential nods for Daisy Ridley and Mark Hamill. The Force Awakens and Episode IX director J.J. Abrams said Hamill, in particular, put in an amazing performance. "We are all going to be very upset if he does not win an Oscar," Abrams said.
Meanwhile, the movie is on a historic pace at the box office after just one day. Bringing in a massive $45 million at Thursday previews, The Last Jedi could end up with the second-biggest opening weekend ever, behind only The Force Awakens.
Congratulations to the cast & crew of @starwars: The Last Jedi. The film has earned the Critics' Choice Seal of Distinction. #CriticsChoice | #TheLastJedi | #StarWarsTheLastJedi pic.twitter.com/oQHKnOBmgt

— Critics' Choice (@CriticsChoice) December 15, 2017