The Last Jedi Could Break Opening Day Box Office Record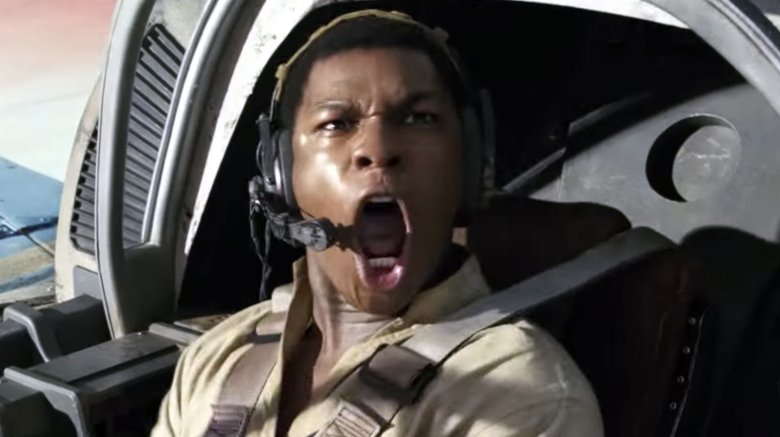 Thanks to a massive turnout for Thursday night previews, Star Wars: The Last Jedi could be on pace to have the biggest opening day ever.
As Forbes reports, the movie made an estimated $45 million to $50 million on Thursday night, which is about $7 million less than The Force Awakens did two years ago, but way ahead of the $29 million that Rogue One: A Star Wars Story made last year.
The ticket sales for Thursday screenings are typically rolled into the totals for Friday when calculating opening weekend data, and if everything shakes out similar to Rogue One, then Thursday's receipts would represent about 40 percent of the first day total. That would give The Last Jedi a very real chance to bring in about $125 million, which would be a new box office record for biggest all-time opening day. The Force Awakens is the current record holder with $119 million in 2015.
However, if things play out more like they did for The Force Awakens, then the Thursday numbers would make up closer to half of the Friday total gross. In that case, The Last Jedi would hit upwards of $106 million, and that would still be good enough to be the second-biggest opening day ever. It's very possible the outcome will be somewhere in the middle, but it certainly looks like both of the top two opening days will belong to Star Wars flicks.
Taking these projections and using The Force Awakens and Rogue One as models, The Last Jedi is looking at a domestic opening weekend total between $200 million and $271 million and Forbes estimates the final tally will be about $205 million. That would be good enough to rank among the top-four biggest openings in history and potentially supplant Jurassic World as No. 2 behind The Force Awakens.
Clearly, this is all good news for Disney and Lucasfilm. The Last Jedi currently has a 93 percent fresh rating on Rotten Tomatoes, and some critics have called it the best entry in the franchise since 1980's The Empire Strikes Back. That's a lot of positive buzz, and it could lead to historic box office.