The Unexpected Way HBO's The Last Of Us Made Canadian History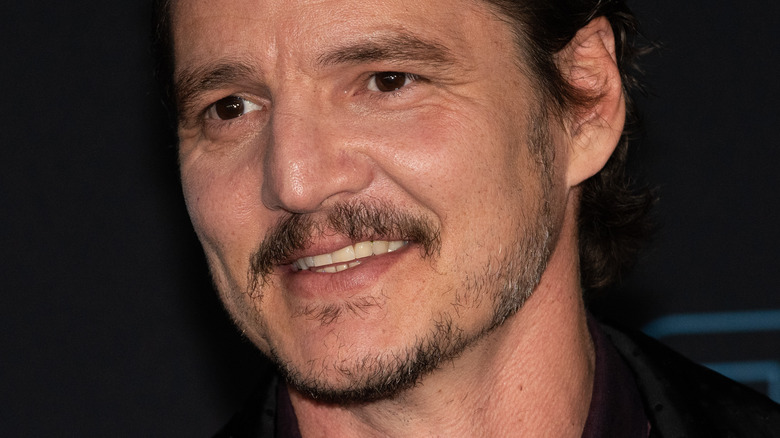 Silvia Elizabeth Pangaro/Shutterstock
Thanks to the tax rebates and a dollar that extends further, American studios have filmed in Canada for decades. A 2006 article from Slate covered this very cost-effective phenomenon, which revealed that over 1,500 American productions were shot in Canada between 1996 and 2006. The practice continues to this day, though audience members likely wouldn't know it unless they paid attention to the credits. Prime Video's superhero sensation "The Boys" may be set in New York, but is actually filmed in Toronto, Canada's most populous city. Netflix sensation "Virgin River" follows an idyllic Northern California town but it's the prosperous city of Vancouver, British Columbia, that's shown on screen.
Dozens of productions flock to Canada every year, some more notable than others. TV purists and PlayStation fans have eyes on "The Last of Us," which is one of HBO's most exciting ventures. The series is extensively filmed in the province of Alberta. Based on the hit video game series of the same name, "The Last of Us" stars Pedro Pascal as Joel, a smuggler in a zombie apocalypse-ridden America tasked with transporting the virus-immune teenager Ellie (Bella Ramsey) to a secure facility in the hopes of developing a cure. Through their journey across the ravaged country, Joel and Ellie begin to share a "dysfunctional father-daughter relationship as their collective experiences bind them," as noted by IGN's Colin Moriarity in his perfect review of the game.
Arguably one of the most anticipated shows in recent memory, "The Last of Us" is set to be another blockbuster series for HBO and has already set a huge record for Canada.
The Last of Us is Canada's largest production ever
Alberta Premier Jason Kenney has revealed that HBO's "The Last of Us" adaptation is the largest film/television production to film in Canada, as reported by City News. Alberta is one of Canada's most diverse provinces and features bustling cities like Calgary and Edmonton, as well as scenic vistas like the Banff National Park, which houses a portion of the Canadian Rockies. Kenney revealed that "The Last of Us" is just one of 50 productions taking advantage of the province's Film and Television Tax Credit — a move that has created over 9,000 jobs for Alberta.
"We wanted to send a message to the HBOs, the Disneys, Universals, and MGMs of the world," Kenney said. "Alberta is open for business and keen to land their productions, and we're going big." The video game takes place in iconic American cities such as Austin, Boston, and Jackson Hole, each more different in culture and aesthetic than the last. In a surprising move, HBO shot a majority of its adaptation in Alberta. The derelict city of Boston and its quarantine camp were replicated just outside of Calgary's iconic Stampede Park, the venue for the annual Calgary Stampede, as noted by GamesRadar. The town of Canmore, which rests in the Rocky Mountains region, was transformed into Jackson Hole, Wyoming (via RMOToday)
Calgary Economic Development's Luke Azevedo praised the HBO series for utilizing Alberta's landscape to film "The Last of Us." "They're going to all these smaller regions — the prairies, the mountains, the badlands — and they're investing big dollars there," Azevedo said (via CTV News), expressing hope that the Canadian province becomes home to more major productions.