Where Is Virgin River Actually Filmed?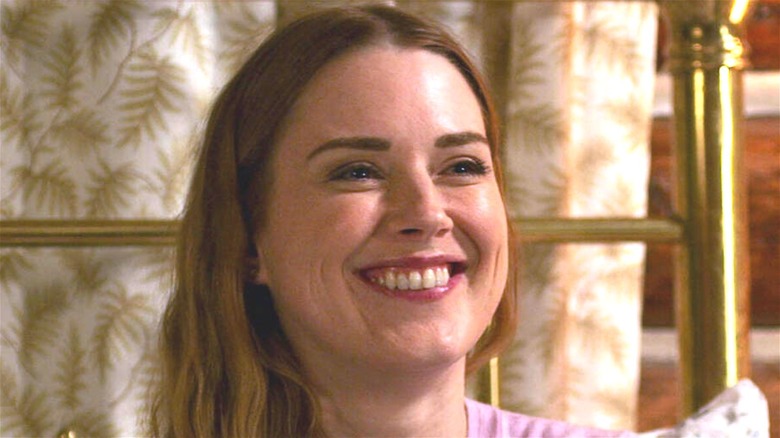 Netflix
The setting for Netflix's "Virgin River" is Northern California, the same locale where Robyn Carr set the 22-volume contemporary romance novel series from which the series is drawn. The beautiful, sunlit coastlines and mountainous regions which the series shows are certainly lovely feasts for the eyes. For the curious, no, there is no real Virgin River located in California, though author Carr did tell Marie Claire Magazine that the show's goal is to make the series feel like a genuine small town that any person could find themselves at home in.
"...(W)e can have that sense of community in our own neighborhood or school or church group or community center or library association. All we have to do is try to create it," Carr told the magazine. There is such a place as Virgin River, but it's in Colorado and has nothing to do with books or series, reports Marie Claire. With that said, where is the series "Virgin River" really filmed? We have the inside scoop. (Small hint: It's definitely nowhere in the United States.)
This 'Virgin River' flows through Canada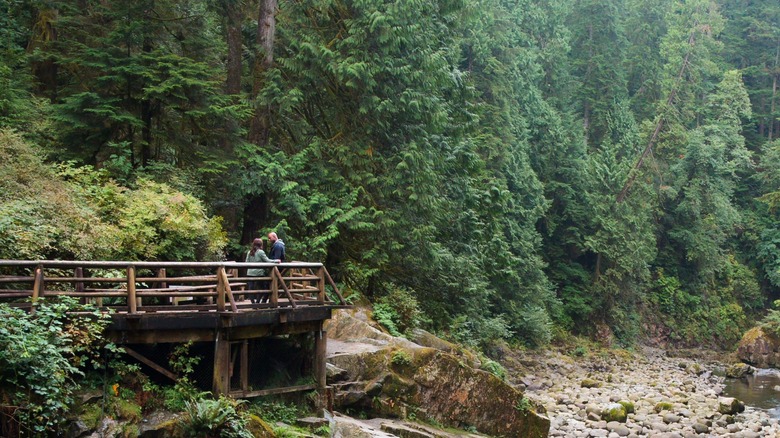 Netflix
It's perhaps not surprising to television fans that "Virgin River" is one of many shows which pass off Canadian locales as American scenery. According to Marie Claire and Inside Vancouver, the show films in various parts of Vancouver, British Columbia, Canada. Burnaby, Squamish, and Port Coquitlam stand in for various parts of the town. Many establishing shots used in the show were shot in Snug Cove, population 3,700, which is located in the Bowen Islands, with some waterfall scenes shot in Shannon Falls Provincial Park. The Watershed Grill in Brackendale stands in for Jack's Grill, Vernon Mullins's Family Practice Clinic is a Victorian house located in 122 First Street in New Westminster, and Mel's cabin is actually the caretaker's cabin in Murdo Frazer Park.
If you're looking to make a stop in Vancouver for real "Virgin River"- style vacation, check out Vancouver's tourism website. They have everything you need to set up the kind of vacation that would make anyone pea green with envy.