Do You Want To See Another Fantastic Beasts Sequel? Here's What Nearly 55% Of Fans Said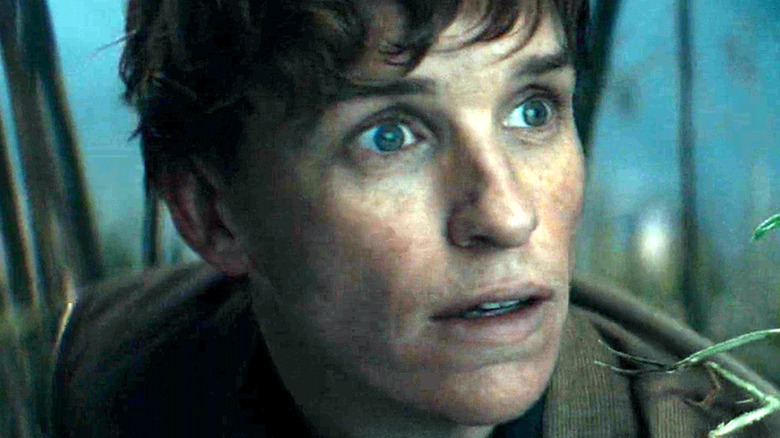 Warner Bros. Pictures
Fans of the "Harry Potter" films received a fresh addition to the story five years after "Harry Potter and the Deathly Hallows: Part 2" with 2016's "Fantastic Beasts and Where to Find Them." The movie was penned by J.K. Rowling herself and based on a fictional book that Harry Potter (Daniel Radcliffe) and his fellow Hogwarts students read during their years in school. 
"Fantastic Beasts and Where to Find Them" follows magizoologist Newt Scamander (Eddie Redmayne), in the middle of his composition of that very book back in the 1920s when he comes to New York City to search for a trafficked Thunderbird. He soon meets the likes of Porpentina 'Tina' Goldstein (Katherine Waterson), Jacob Kowalski (Dan Fogler), and a slew of other magical and non-magical characters.
Overall, "Fantastic Beasts and Where to Find Them" performed modestly well with critics and fans alike (via Rotten Tomatoes). However, things started to get complicated for the franchise when the sequel, 2018's "Fantastic Beasts: The Crimes of Grindelwald," didn't sit well with most audiences and film reviewers. According to CNN, Rowling originally planned to produce a whole five films for the series. However, upon the release of the latest film in the series, that future now appears to be in question (via Variety).
When asked whether they wanted the struggling series to have a future, many "Harry Potter" and "Fantastic Beasts" fans provided a somewhat surprising response.
Fans don't seem to want the Fantastic Beasts franchise to continue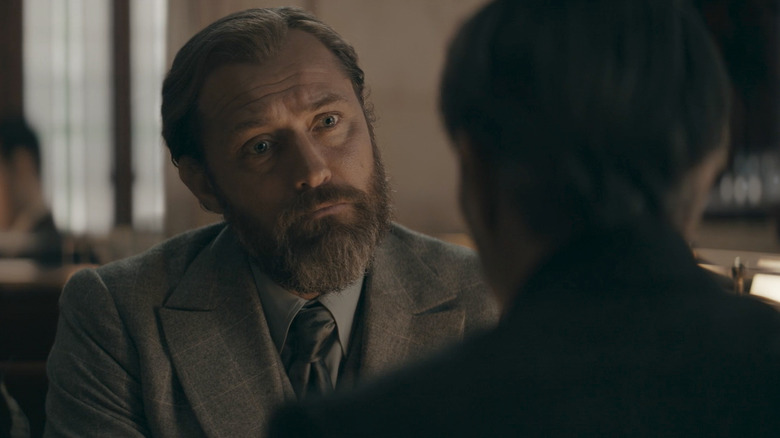 Warner Bros. Pictures
According to a recent poll Looper conducted with over 500 United States-based "Wizarding World" fans, 54.96% of people don't want to see another "Fantastic Beasts" movie. 45.04% of audiences indicate their willingness to return to the franchise, but the majority seems to be leaning toward scrapping it. Of course, this isn't a great sign for Warner Bros. Discovery, a studio where multiple projects seem to be up in the air at the moment (via Deadline).
As far as why fans might not want to see another entry,  a recent thread on Reddit points to many people having issues with the handling of Albus Dumbledore (Jude Law) toward the end of the most recent film. During one of the final scenes in "Secrets of Dumbledore," a number of characters encounter a magical creature with the ability to tell if someone is pure of heart. A simple nod from this beast indicates the identity of the person who should become the next leader of the Wizarding World. 
In a move that surprised some fans, it bows to Dumbledore, much to the disdain of fans like u/LBuffalo. In a post, this user explained, "That's also one of the main points of the HP series. Dumbledore is not pure. He was put on a pedestal and worshipped but he was a sinner with regrets just like everyone else. He literally got into this mess because his impurity led him to join Grindelwald on Grindy's mission as a younger man."
As of this writing, there have been no official announcements about another "Fantastic Beasts" movie, so it remains to be seen which group of fans will have their wish granted.