The Criminal Minds Star You Likely Didn't Know Played A Role In Sonic The Hedgehog 2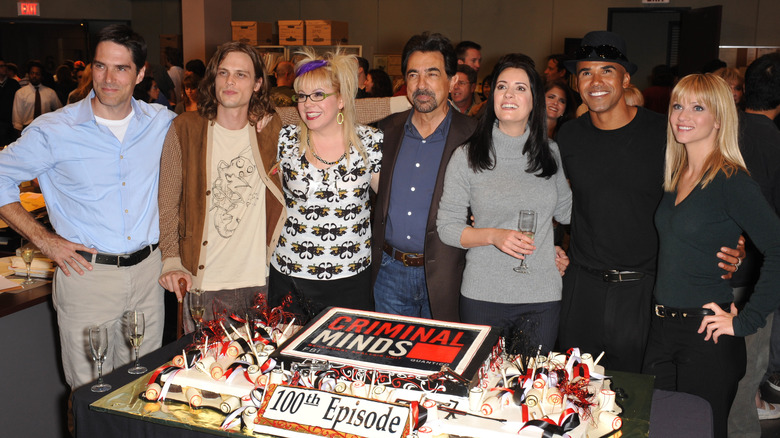 Jaguar PS/Shutterstock
Out of all the captivating police procedurals to choose from, it's no secret that fans continue to enjoy episodes from the popular CBS series "Criminal Minds" (via IMDb). The crime drama has effectively managed to keep entertained viewers returning for more with its intriguing stories of criminal profiling brought to life on the small screen by a very talented cast.
Over the years, fans have enjoyed each season, for better or worse, of the long-running CBS title and the thought-provoking manner in which the Behavioral Analysis Unit utilizes its fascinating skill set to track down every unknown subject. The success of the TV series has even followed it into the realm of streaming, where in 2021, "Criminal Minds" was watched more than any other show by Americans, according to the number crunchers at Nielsen (via Variety). 
While the series was victorious in an assortment of ways, there were an array of shake-ups within the cast along the way, and many drama off-screen fans may not be aware of went down. It's no secret that some cast members stuck around longer than others, some most assuredly outstaying their welcome and others probably not missed by many. But some of the Hollywood players that made their presence known on the CBS show have taken on all kinds of intriguing parts since their tenure with the BAU ended. One of them actually played a role in the record-breaking, box-office hit sequel "Sonic the Hedgehog 2."
Shemar Moore played Randall in Sonic the Hedgehog 2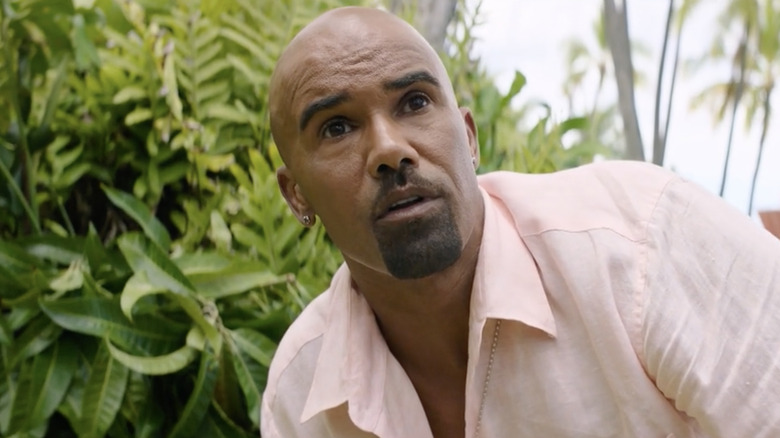 Paramount Pictures
Fans recognize Shemar Moore for playing Derek Morgan in 252 entries of "Criminal Minds," and anyone that saw "Sonic the Hedgehog 2" was probably shocked to see the small screen star raising a much different badge. In the sequel, Moore plays the physically fit fiance of Rachel (Natasha Rothwell), Randall Handel, who is later revealed to be an undercover Guardian Units of Nations or G.U.N. agent tracking Sonic (Ben Schwartz).
The "Criminal Minds" alum was able to flex his drama and comedic muscles in his brief time in the film, which resulted in some funny scenes. When making an appearance on "The Kelly Clarkson Show" (via YouTube), the actor talked about how much fun he had and the interesting effect the small part had on his loved ones. "My family, like I'm kind of cool because I was on Young and the Restless. I was on Criminal Minds, and now I'm on S.W.A.T. But 28 years in the game, I now have officially arrived, in my family because I'm on Sonic the Hedgehog." From establishing an impressive Net Worth to achieving hidden gem status with S.W.A.T., it's kind of funny to know that a minor role in "Sonic the Hedgehog" trumps all of Moore's earlier efforts with certain fans.
Moore's rewarding career has undeniably left behind some very memorable performances, some more revered than others, and the "Criminal Minds" actor knows how to make an impact, even in a short window like his brief but memorable appearance in "Sonic the Hedgehog 2."