The Biggest Snubs From The 2022 Emmys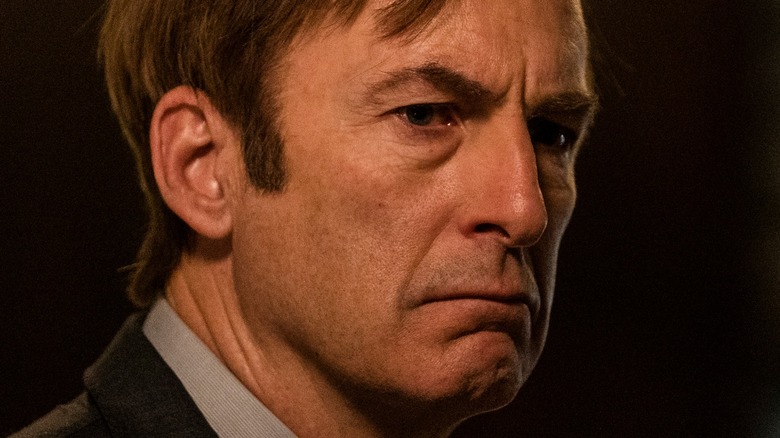 Greg Lewis/AMC/Sony Pictures Television
Awards shows, especially for television series, are starting to feel like a strange holdover from long ago. The Emmys used to be a lot more of a seismic event, back when there were half a dozen channels and much of the country had seen the majority of the primetime shows that were competing. Nowadays, the Emmys are more of an oddity in a kaleidoscopic, fractured media landscape of streaming services and time-delayed viewing. To underscore this point, the 2022 Emmys ceremony broadcast drew a record-low viewership, as people were likely busy catching up on "House of the Dragon" or whatever show they're currently bingeing, content to check the list of winners online.
But even as times changes, our relationship with our favorite shows and characters remains as loyal as ever. This is likely why Emmy voters were keen to recognize shows they've already rewarded in the past, like "Succession" and "Ted Lasso," as well as shows like "The White Lotus" and "Squid Game" that had the most buzz over the last year. But many shows and performances were also overlooked, to the outrage of fans. In a world with so many shows to choose from, our favorites only stand out all the more in our hearts — the Emmys might not mean what they used to, but the disappointments still sting just as badly. These are the biggest snubs from the 2022 Emmys.
Rhea Seehorn for Best Supporting Actress in a Drama Series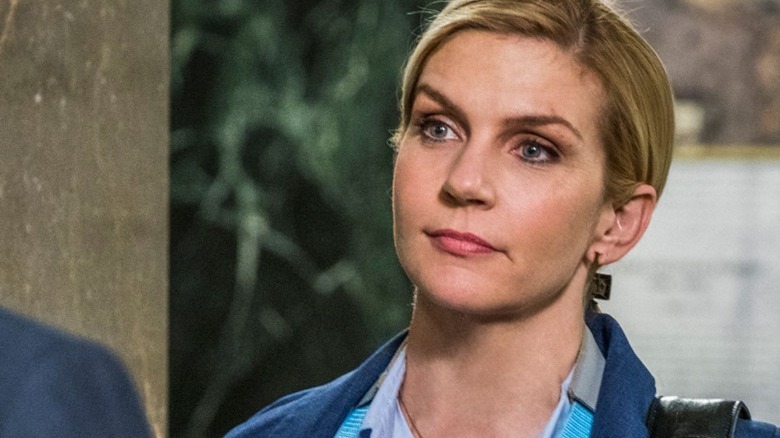 AMC
Let's start with the elephant in the room: Rhea Seehorn still doesn't have an Emmy for her linchpin performance as Kim Wexler on "Better Call Saul." Fans felt justice was on the horizon when Seehorn finally got the recognition she deserved with a nomination for Best Supporting Actress in a Drama Series, but apparently voters were just looking to taunt "Saul" fans, as they gave Julia Garner the trophy instead for her role as Ruth Langmore on "Ozark" — and Garner has actually already won this category two other times, which kind of rubs the whole thing in a bit.
As capable as Garner's performance has always been, the fourth and final season of "Ozark" was a mixed bag that came and went rather quickly. It hardly compares to the buzz and acclaim that Season 6 of "Better Call Saul" was met with, and critics and fans alike have singled out Rhea Seehorn's performance as one of the best in a show full of heavyweight actors. Seehorn has one more chance to win a statue for playing Kim at next year's ceremony, for the second half of the season, which was even more dramatic and engrossing. If the Emmys don't do the right thing, they'll have a riot on their hands.
Non-Ted Lasso comedies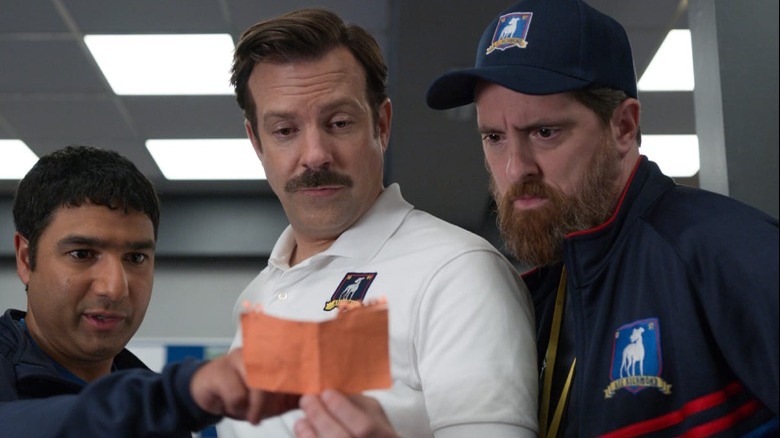 Apple TV+
Look, no one is saying that "Ted Lasso" is overrated. It's charming, it's certainly funny and heartfelt, and it helped put Apple TV+ on the map in the streaming wars. But is it really the "Best Comedy Series" by a landslide, as the Emmys seem to believe it is? It won its second straight series trophy, as well as awards for directing and actors Jason Sudeikis and Brett Goldstein. Somewhere along the way its lost it status as an underdog, and has become a star-studded behemoth produced by a trillion-dollar company that hogs all the nominations and is more of a "dramedy" anyway.
Fans of ABC's new hit "Abbot Elementary" were perhaps the most disappointed to lose this category, as the show has revived the multi-camera sitcom format and become one of the best shows of 2022 without any huge stars, or being the promotional darling of a brand new streaming service. Dedicated fans of the hilarious "What We Do in the Shadows" must be wondering what the inventive, unique vampire comedy has to do to not be overshadowed by a show that's basically "Parks and Recreation" with fewer jokes and more therapy. Fellow nominees like "Hacks," "Barry," and "The Marvelous Mrs. Maisel" can at least console themselves with wins in years past.
Sandra Oh for Lead Actress in a Drama Series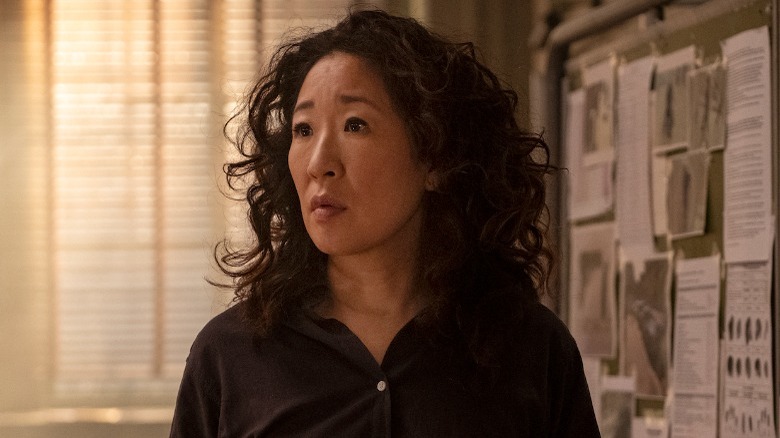 BBC America
A shocking and controversial death may have overshadowed the "Killing Eve" series finale, but Sandra Oh's performance as the obsessive and irascible Eve Polastri remained as strong as ever. The Emmys had a final chance to recognize her for the role in the Lead Actress in a Drama Series category, but once again gave an award to someone that won the category last year, in this case Zendaya for "Euphoria." The maturity and relative subtlety of Oh's performance lost out to the showy, buzzy work delivered by Zendaya as a reckless drug addict; "Euphoria" in general can sometimes feel like a show that's trying harder to win awards than tell a story.
And this snub for Sandra Oh is compounded by being just the latest disappointment at the Emmys in a long TV career — all in all, she has now been nominated for an Emmy 13 times without winning. This includes five losses in the Supporting Actress category for "Grey's Anatomy," as well as six total losses for "Killing Eve" (two of them as a producer of the show). Sandra Oh's next TV show should just be called "Winning Sandra an Emmy."
Only Murders in the Building for everything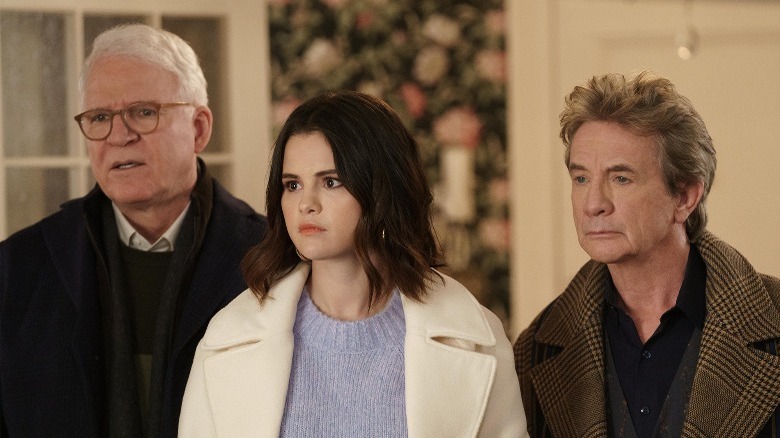 Hulu
"Only Murders in the Building" proved it was more than just a novelty with its second season. A broad comedy in a television landscape full of self-serious half hour dramedies, "Only Murders" deepened and broadened the stories of its three main characters while committing to a whole new mystery and an ever-deepening lampooning of our obsession with true-crime podcasts. At the Emmys, it seemed like a serious contender for Best Comedy Series, or at the very least a solid opportunity for either of its veteran male leads, Steve Martin and Martin Short, to win Best Actor in a Comedy.
Alas, "Only Murders in the Building" went home empty-handed — and perhaps it was Martin and Short splitting the Best Actor vote that gave "Ted Lasso" lead Jason Sudeikis the victory. Hopefully as the show expands to Broadway in its upcoming third season, it can win over the Emmy voters in a future edition of the awards ... without lampooning them so harshly it hurts their feelings, of course.
A Black Lady Sketch Show for Best Variety Sketch Series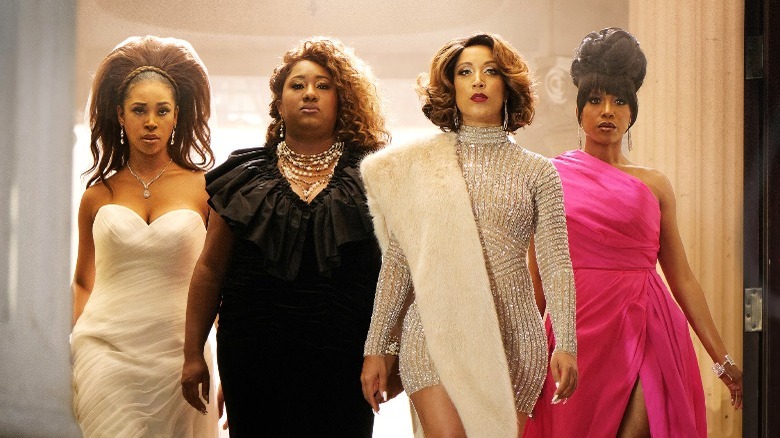 HBO
At this point, why even have a category for Best Variety Sketch Series? The trophy was won for the sixth straight year by "Saturday Night Live," and this year (just like last year) the only other nominee was "A Black Lady Sketch Show." The third season of HBO's overlooked gem was arguably its best, as the all-black-women cast, writers, and production staff wove a recurring story among the dependably excellent sketches. "A Black Lady Sketch Show" is long overdue for Emmys recognition at this point.
So it stings, quite a bit, that it has lost for three consecutive seasons to the long-established genre juggernaut that is "Saturday Night Live." Every season of "SNL" will have some great sketches, some memorable impressions, and a breakout cast member or two, but it's a broadcast network institution that is designed to never go for the jugular. Every episode is assembled in five days' time by a team of under-slept comedy writers, and it shows. It just isn't meant to be compared to a well-written, unique show created by under-represented voices, and at this point in its impressively long run, it hardly needs another Emmy for producer Lorne Michaels' mantel.
Dopesick for Best Limited or Anthology Series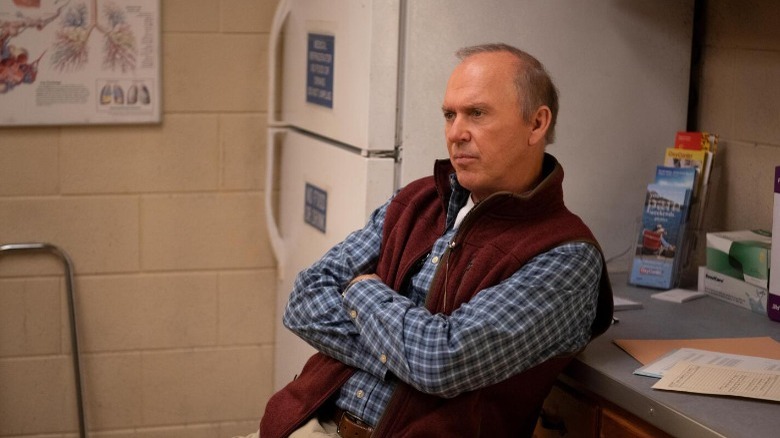 Hulu
Years from now, we'll probably still have a soft spot for "The White Lotus" due to the circumstances of its filming. Director Mike White found an inventive way to get around pandemic restrictions, and made an entertaining character drama about self-involved wealthy people at a resort. It's a fine show and everyone's happy for Jennifer Coolidge, but its victory over the trenchant and devastating "Dopesick" for Best Limited or Anthology Series may not age terribly well. "The White Lotus" takes some subtle jabs at the way the rich treat resort staff: "Dopesick" is a clear-eyed and concise look at the way that wealth inequality is hollowing out entire swaths of the country.
Michael Keaton did at least take home an acting award, but it's clear that "Dopesick" was perhaps not as widely viewed as "The White Lotus" by voters, which hobbled its chances. Why watch the exploits of the Sackler family, the owners of Purdue Pharma which "Dopesick" depicts as largely responsible for the opioid crisis, when you can escape to the foibles of the fictional wealthy in "The White Lotus" or "Succession"? "Dopesick" was an examination of economic injustice that may have been a little too timely and clear-headed for Emmy voters.
Yellowjackets for everything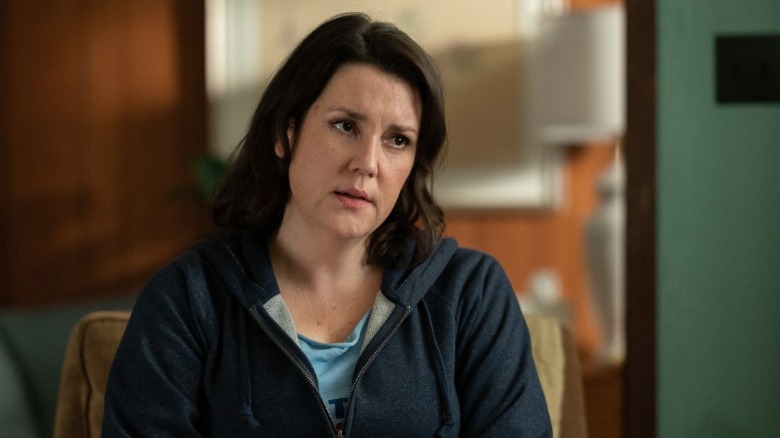 Showtime
If the Emmys ever want to be exciting or truly relevant again, they need to embrace new shows as often as viewers do. This year "Squid Game" was the rare newcomer that won anything major, which just made it confusing that the similarly survival-themed "Yellowjackets" was shut out in three categories. It lost Best Drama Series to "Succession," and stars Melanie Lynskey and Christina Ricci lost as well in Best Actress and Best Supporting Actress, respectively. "Yellowjackets" tells a gripping story set during two points in time, and has brilliant dual casting for most of its main roles. It makes "Succession" look like a corporate training video, but Emmy voters weren't swayed.
"Yellowjackets" might have been hurt by being somewhat marooned away from the major streaming services over on the perpetually less buzzy Showtime. In a world of mounting subscription fees, viewers might not have wanted to add yet another app to their bill, or to play free-trial roulette and hope they'll remember to cancel before the bill comes due. Despite a 100% Rotten Tomatoes score and plenty of acclaim, "Yellowjackets" went home empty-handed.
Station Eleven for Outstanding Writing for a Limited or Anthology Series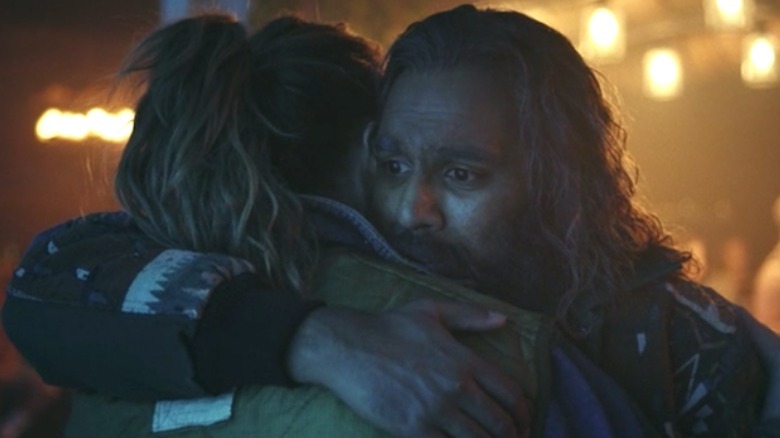 HBO
It's a crime that "Station Eleven," a stunning and thrilling post-apocalyptic miniseries from HBO Max, wasn't nominated in the main Best Anthology or Limited Series category to begin with. But it's an outrageous snub for it to lose Best Writing to "The White Lotus," at least for the dedicated fans of this largely overlooked show. HBO Max didn't help matters by dumping "Station Eleven" off in multi-episode bunches last December, in contrast to the weekly release schedule (and presumably much bigger promotional push) for "The White Lotus."
On one level, it's impossible to really compare the stories: in one, a bunch of dysfunctional people visit Hawaii; in the other, society collapses after a severe flu outbreak and reforms into a dangerous and thrilling shape two decades later. "The White Lotus" is well written for what it is, a novelty travel story shot during a pandemic. "Station Eleven" reconciles our deepest existential concerns about society with the healing power of art and human connection. For doing all that, the Emmys could have at least thrown it a bone in this category.
Quinta Brunson for Best Actress in a Comedy Series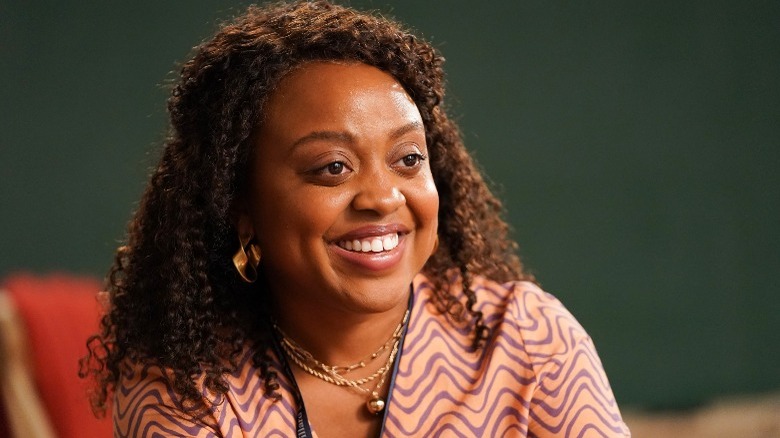 ABC
To be clear, Quinta Brunson did win a much-deserved Emmy for writing, and even successfully laughed off an annoying stunt from Jimmy Kimmel in the process. But that doesn't detract from her snub in Best Actress in a Comedy Series, an award that went to yet another repeat winner in Jean Smart for "Hacks." In addition to writing and producing the wonderful "Abbott Elementary," Brunson's lead performance as the eternally optimistic Janine anchors the show. Earnest and sincere, Janine is the relatable point of view character that acts as an anchor allowing all of the show's more extreme personalities to flourish.
On a night when Brunson's co-star Sheryl Lee Ralph won Supporting Actress in a Comedy and Zendaya won Lead Actress in a Drama, the Emmys missed another chance for some much-needed diversity by overlooking Brunson here — after all, Lead Actress in a Comedy hasn't been won by a non-white woman since Isabel Sanford took it home in 1981 for "The Jeffersons." Jean Smart certainly gives a great performance in "Hacks," blending rage, humor, and pathos as a comedy veteran trying to reinvent herself and reinvigorate her career. But "Abbott Elementary" and Brunson's rising star reflects a new and diverse television landscape. One expects she'll have another crack at it next year.
Severance for everything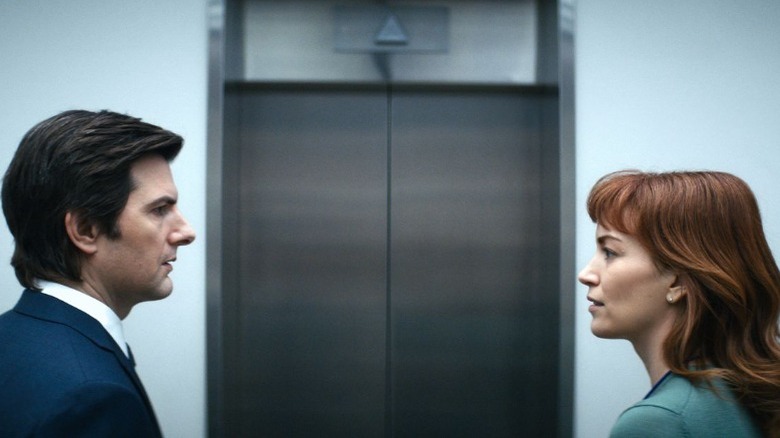 Apple TV+
With massive buzz, you'd think the science fiction mind-bender "Severance" would have been poised to sweep its categories at the Emmys along with its Apple TV+ network-mate "Ted Lasso." But instead it lost Best Drama Series, along with all three acting categories in which its cast were nominated. Adam Scott was nominated in Best Actor in a Drama Series for what's essentially a dual performance, but lost to Lee Jung-Jae of "Squid Game." John Turturro, Christopher Walken, and the terrifying (in "Severance") Patricia Arquette were shut out in the Supporting categories as well.
"Severance" can console itself with a couple of wins in the Creative Arts Emmys handed out last week in a separate ceremony, winning for Main Title Design and Original Score. But it didn't leave an impression in the main ceremony — it's almost as if Emmy voters got on the Lumon elevator and forgot that the show existed. Hopefully the next seasons of "Severance," as they reveal more answers to the tantalizing mysteries behind the show (while inevitably posing even more questions), will walk away with more awards season wins.
Henry Winkler for Supporting Actor in a Comedy Series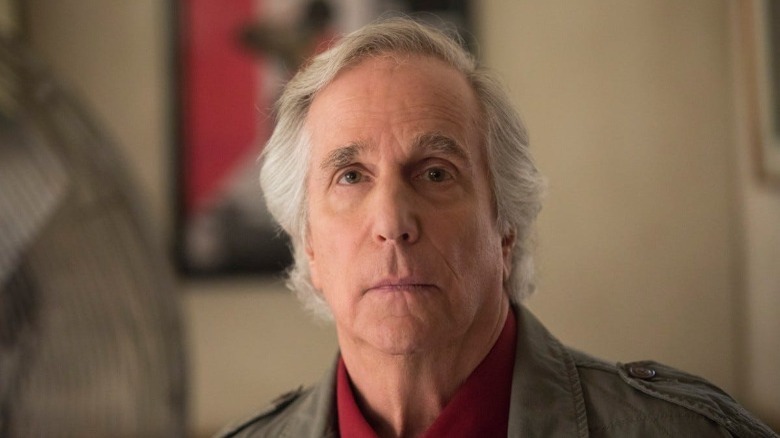 HBO
Henry Winkler is a revelation in Season 3 of "Barry" as Gene Cousineau. For the first two seasons, Gene is just an eccentric and ego-centric acting teacher, the kind of oddball character that Winkler has played for decades. But as Season 3 begins, Gene is kidnapped at gunpoint by Barry and spends the entire season fearing for his life. Winkler finds new shades of stillness and panic as he attempts to survive the whims of the pupil he now knows to be a psychopath, while also navigating a sudden revival of his acting career.
It's career-best work for the man that forever be mostly associated with "the Fonz," and it's downright criminal that it was overlooked in favor of giving Best Supporting Actor in a Comedy Series to Brett Goldstein for the second time. Roy Kent is a fine enough glowering foil for Ted Lasso, but as acting goes, the role mostly involves growling at people and delivering the occasional subtext-free monologue. Henry Winkler is not only doing the best acting of his career, he's also doing the best bad acting of his career during Gene's acting lessons — a brilliant performance within a performance.
Better Call Saul for Best Drama Series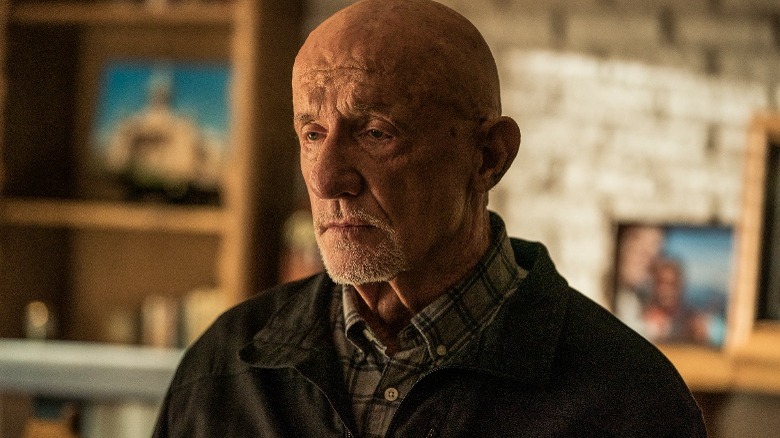 AMC
"Better Call Saul" is quite simply one of the best television shows ever made. Methodical, precise, and confidently told, it has somehow pulled off the impossible feat of becoming a great show entirely outside of the shadow of its origins as a "Breaking Bad" prequel. Its stars Bob Odenkirk, Rhea Seehorn, Jonathan Banks, Giancarlo Esposito and others gave audiences some of the best acting on television. It's a show packed with small details and layered performances, and it will be sorely missed. Impossibly, it has now failed to win an Emmy for six straight years.
This boggles comprehension. Are Emmy voters just not watching it? Were they waiting until the second half of Season 6 came out so they could binge it all at once? Of all of the snubs on this list, this one's the most baffling — and that's genuinely no shade whatsoever to the winner of the Best Drama Series category, "Succession." As great a show as "Succession" is, it's at least matched by "Better Call Saul," and its fans have waited too long for the Emmys to recognize it appropriately. With any luck, the second half of Season 6 will run a clean sweep at next year's ceremony — otherwise, we'll have trouble taking the Emmys seriously ever again.