The Black Panther Spin-Off That Winston Duke Would Like To See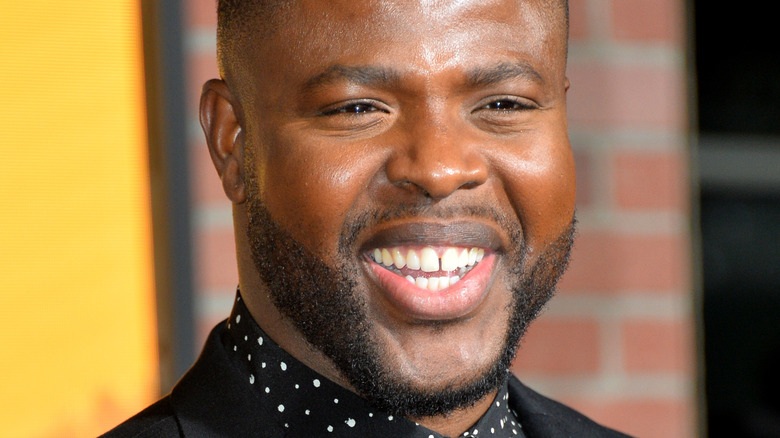 Featureflash Photo Agency/Shutterstock
Making his Marvel Cinematic Universe debut in 2016's ensemble film "Captain America: Civil War," Black Panther (the late Chadwick Boseman) soon scored a spotlight all his own. Come 2019, he stood as the star of his own MCU movie, aptly titled "Black Panther," which explored the mysterious African nation of Wakanda, its people, the various cultures within it, and the reasons for its efforts to stay hidden from the rest of the world. Additionally, the film surrounded T'Challa with a host of new supporting characters — some allies, some enemies, and some in-between.
In addition to the villain of "Black Panther," Erik Killmonger (Michael B. Jordan), T'Challa's love interest Nakia (Lupita Nyong'o), and several other notable names is M'Baku. Played by Winston Duke, M'Baku leads Wakanda's mountain tribe, the Jabari, with a no-nonsense attitude and clear resentment toward the other tribes. Nevertheless, when T'Challa is terribly wounded, he keeps him alive and helps him regain his throne from Killmonger. He even lends a hand in "Avengers: Infinity War" and "Avengers: Endgame" when Thanos' (Josh Brolin) forces attack Earth.
It should come as no surprise that Winston Duke's M'Baku will return for "Black Panther: Wakanda Forever," and truth be told, he wouldn't mind doing so for this hypothetical spin-off project, too.
Duke is game for an M'Baku spin-off of any kind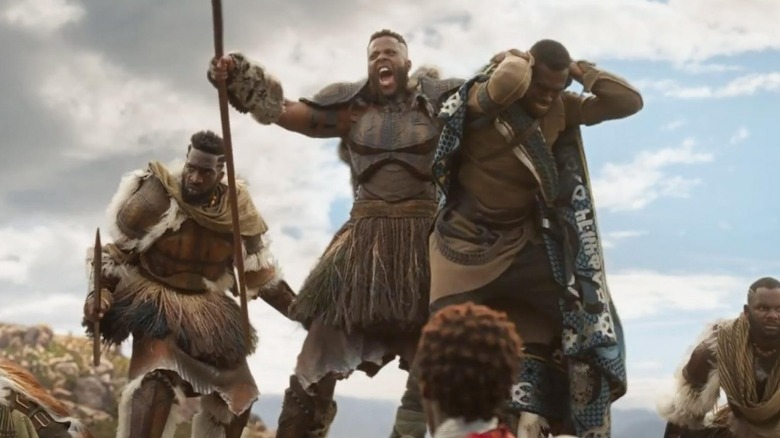 Marvel Studios
After the 2022 D23 Expo, Winston Duke and the actor behind MCU newcomer Namor, Tenoch Huerta, spoke to Collider about "Black Panther: Wakanda Forever." As they discussed their characters and the experience working on the film without Chadwick Boseman, who sadly passed away in 2020 at the age of 43 due to colon cancer, Duke shed some light on what he'd like to see for M'Baku down the road. More specifically, he revealed that should the opportunity arise, he'd be more than happy to play the character as the lead of a big screen movie or a Disney+ series.
"The Jabari-Lands are such a rich space of culture within Wakanda that it would be really cool to explore that," Duke stated, adding that seeing M'Baku explore corners of the world he's never seen before would be an equally fascinating narrative experience. Elaborating on that, the "Us" star said, "He's not a character that we usually see exploring. I think his type of code of honor would be pretty cool to see interact with so many other things." Of course, even as he himself noted, this is entirely hypothetical, and as far as everyone knows, no such project is on its way down the production pipeline yet.
"Black Panther: Wakanda Forever" arrives in theaters on November 11, 2022, and when it does, we can only hope that it leaves the door open for a M'Baku-centric project for Winston Duke to lead.